8th graders and high schoolers filled out "pitch tendency" charts so they could be aware of how to play certain notes on their instrument.

Coming soon....The North versus the South in the Civil War!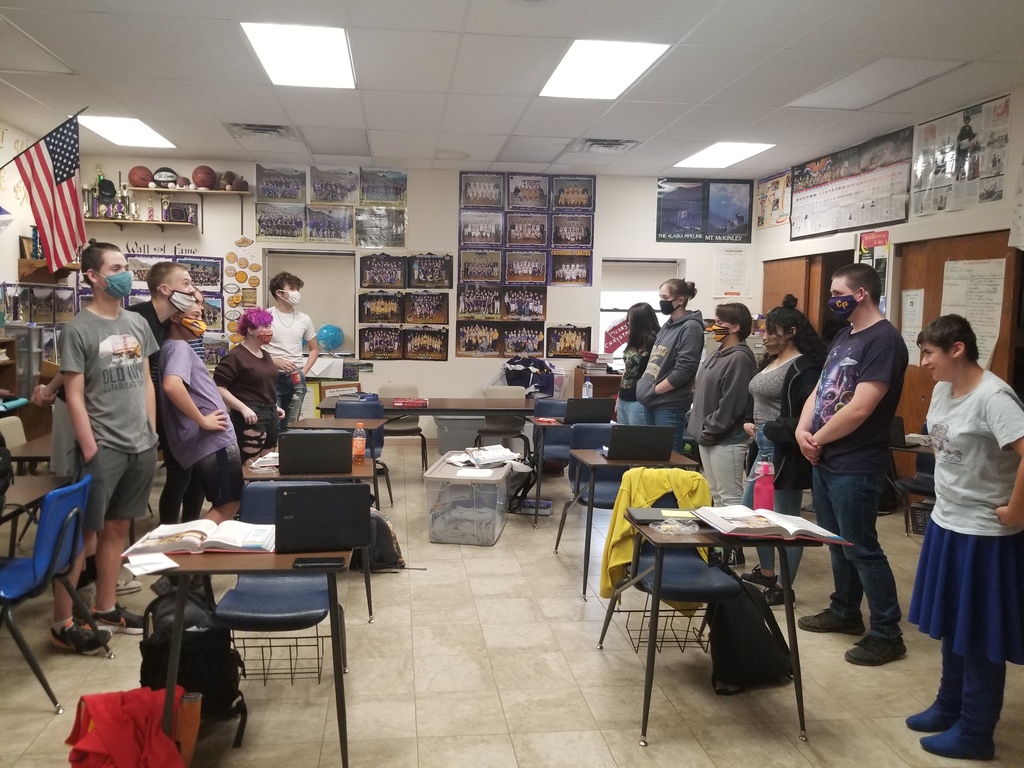 Mrs. Schoech's middle school Reading/Language Arts classes are brushing up for CMAS and NWEA! They are thinking their way through eight different "test prep" stations that review the skills they have been working on in class all year long. Topics covered include word connotation, context clues, figurative language, author's tone, theme, short responses, and multi-paragraph responses. The collaborative groups immersed themselves in identifying, discussing, analyzing, and applying knowledge related to the skills they will need to succeed on the upcoming end-of-year state and district assessments.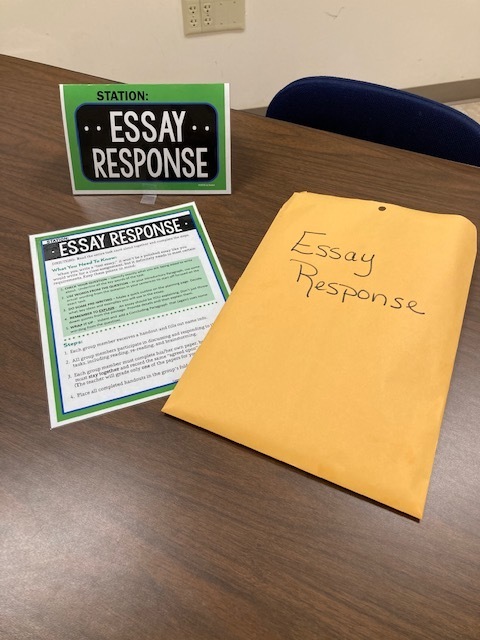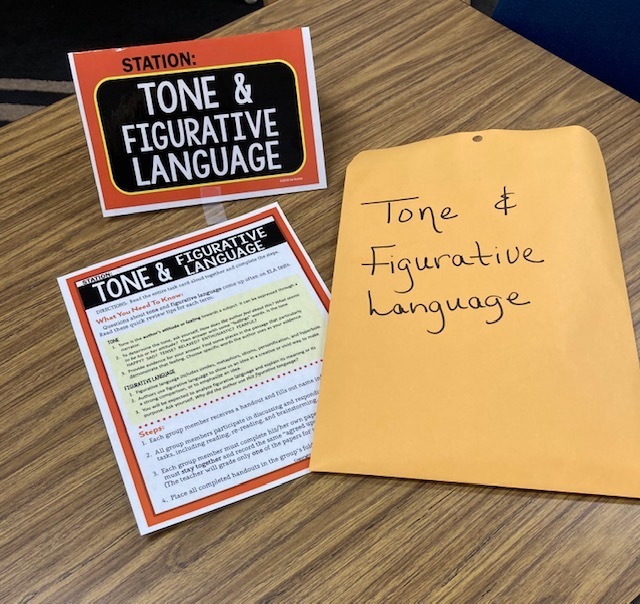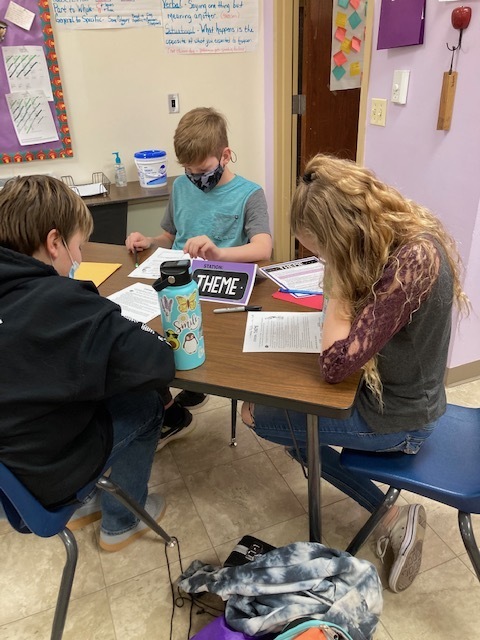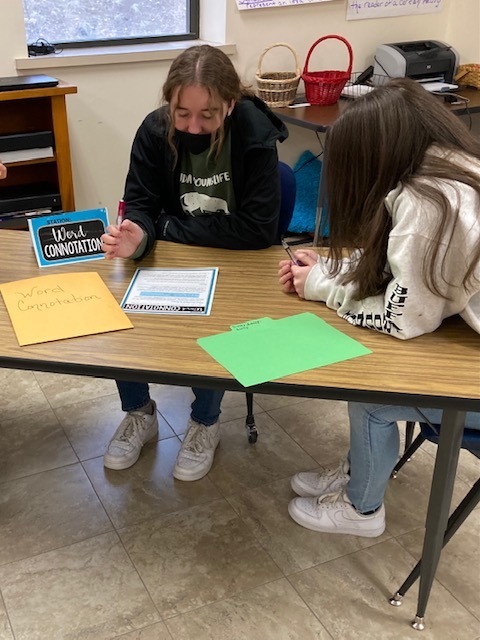 First grade has begun learning about maps and the different ways we use them. They have learned about the cardinal directions and how they relate to our school. This week, they will create maps of common areas of their life, such as classroom, school, and home.

All high school volleyball games this week have been canceled due to Covid quarantine guidelines. They will be rescheduled if at all possible. All middle school volleyball games are to be held as scheduled.

On Wednesday, 3/31, we had a lockdown drill. The students and staff did great! Deputy Fetterhoff and Deputy Sanger assisted Mrs. Van Esselstine and me with the drill. The drill exposed a few things that we need to address but overall we did very well. Make sure you ask your children about the drill and use it as a discussion starter to reinforce what they learned.

Pi Day is on March 14, and any day that combines fun, education, and pie is a day worth celebrating! Not only that, but the fourteenth of March is also Albert Einstein's birthday, so all together it's nothing short of a mathematician's delight. So, we celebrated with a few little "pi"s!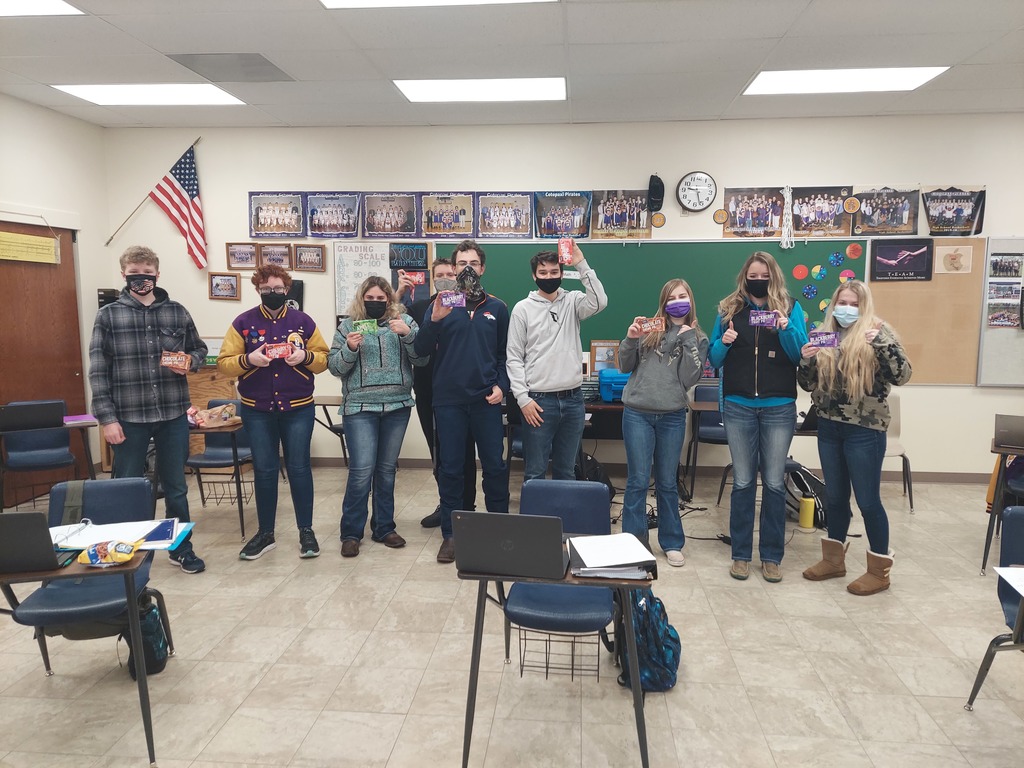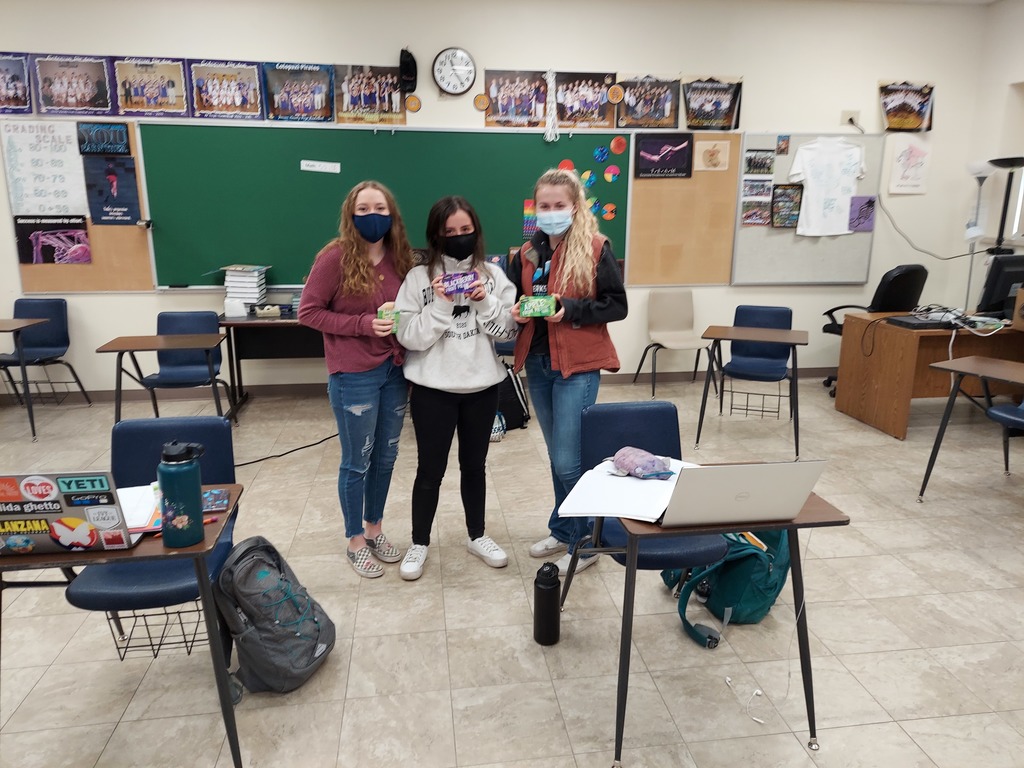 COVID-19 testing can now be done at Cotopaxi by Debbie Eggleston, school nurse. The BinaxNow testing can be conducted on those who are symptomatic, have been exposed to someone who has tested positive, or on a continuous basis for screening of asymptomatic individuals. The Colorado Department of Public Health and Environment is providing these free resources to schools to increase safety of in-person learning and to help decrease transmission rates of COVID-19 in communities. Please contact Nurse Debbie at
deggleston@cotopaxire3.org
or 942-4131 ext. 237 if you would like more information or discuss the need for a COVID-19 test for your child or family member.


Second grade is very excited for the last quarter. We celebrated the 100th day of school by doing different activities using 100. We also had fun cheering for our girl's basketball team!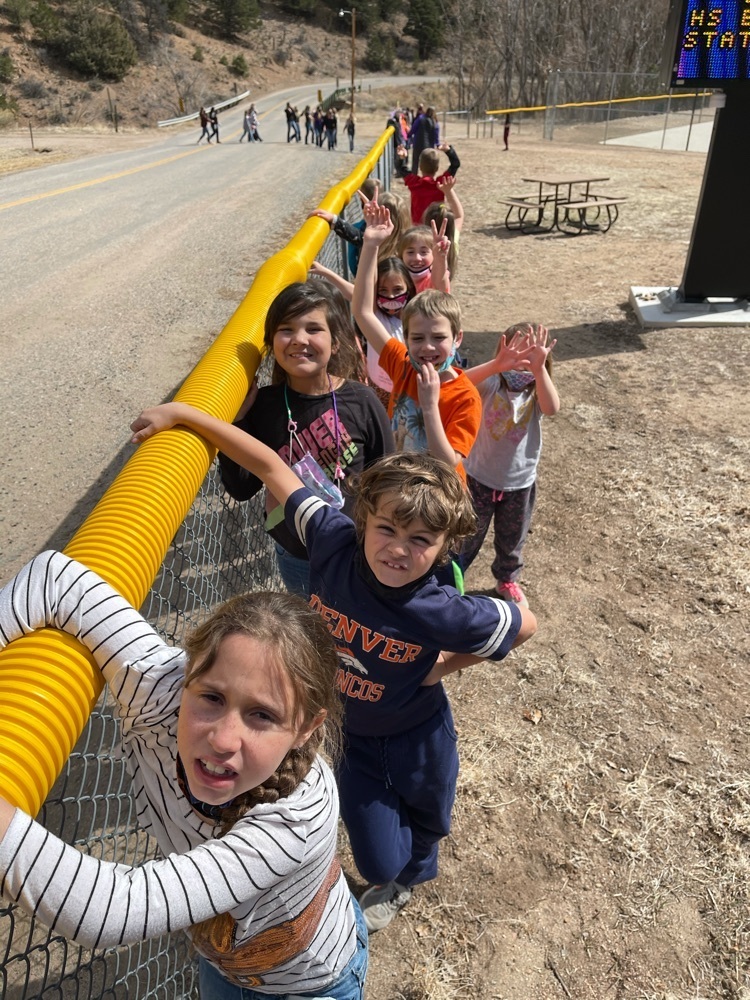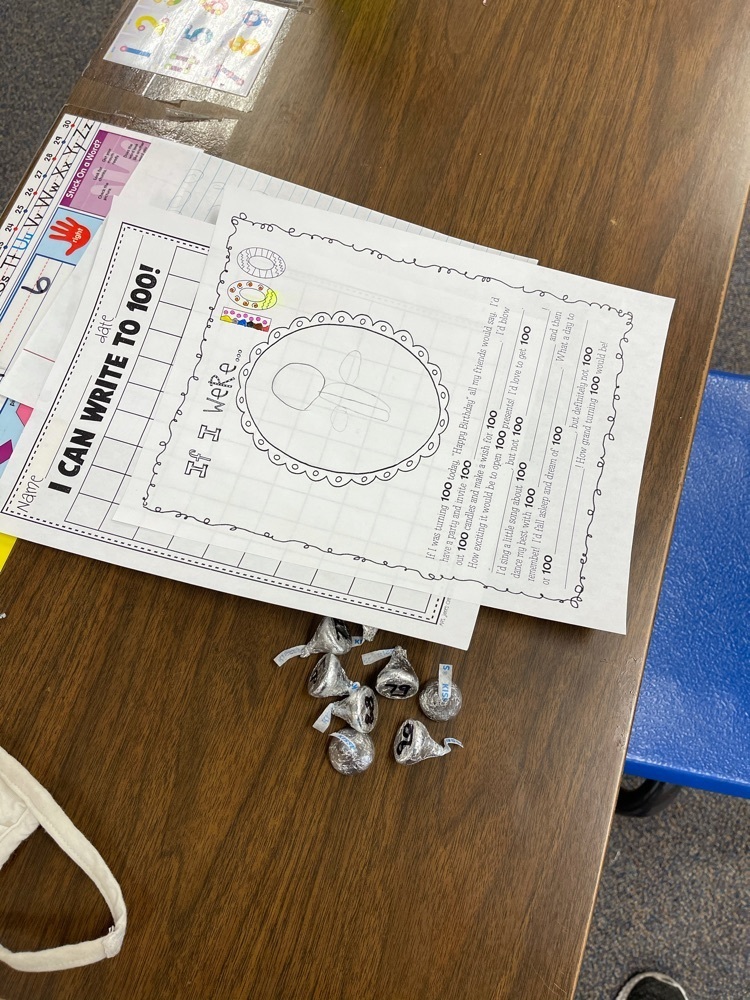 The Fremont Center for the Arts will be holding the annual Fremont County Schools show April 2-30. Typically Cotopaxi submits between 35-50 pieces of middle and high school art. This year the amount of work each school is allowed to submit is limited due to Covid. The annual art show is judged and 1st, 2nd, and 3rd place ribbons will be awarded. Check out
https://www.fremontarts.org/
for more information on the show.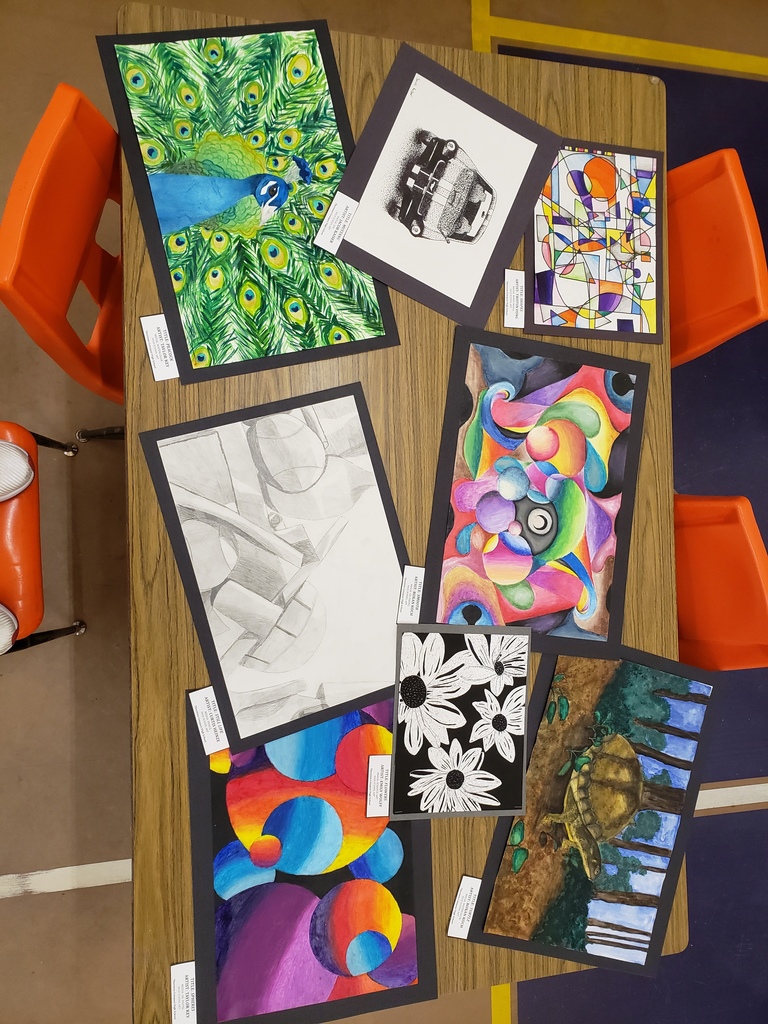 Just before Spring Break, all 6th, 7th, and 8th graders were busy thinking about careers! We took an interest inventory and evaluated the results using the Holland Occupational Codes. These codes are based upon 6 possible personality types: R- realistic; I- investigative; A- artistic; S- social; E- enterprising; C- conventional. Students learned about these personality types and possible career options that 'match' with their interests. It was very exciting to think about the future while considering who we are, what we are interested in, and what our strengths are! We will continue to build upon these activities as part of each student's ICAP! (Individual Career and Academic Plan)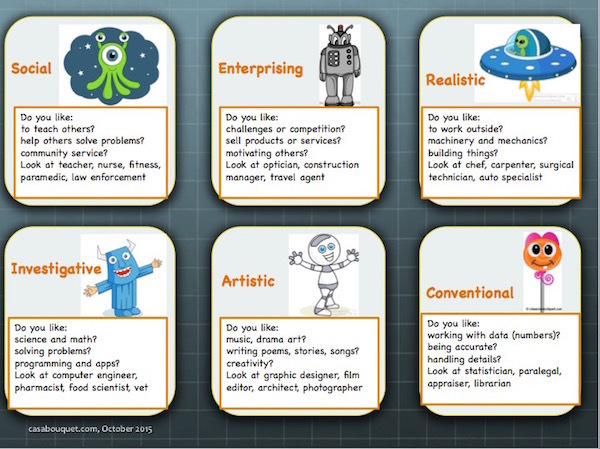 Third graders have been busy over the last three weeks learning about the Vikings. Students were introduced to the people of the Viking Age: the men, women, and children who spoke the Old Norse language and lived in an area of northern Europe called Scandinavia, the countries we now call Norway, Sweden, and Denmark. Students learned about the culture, region, and everyday life of the Norse people, who made a living through farming, fishing, and trading. Students also learned about the Viking explorers who traveled across the ocean to settle in new lands, including Greenland, Iceland, and Newfoundland. 

Good morning Cotopaxi! • It's a snowy start to spring break but we hope everyone has a great week off!!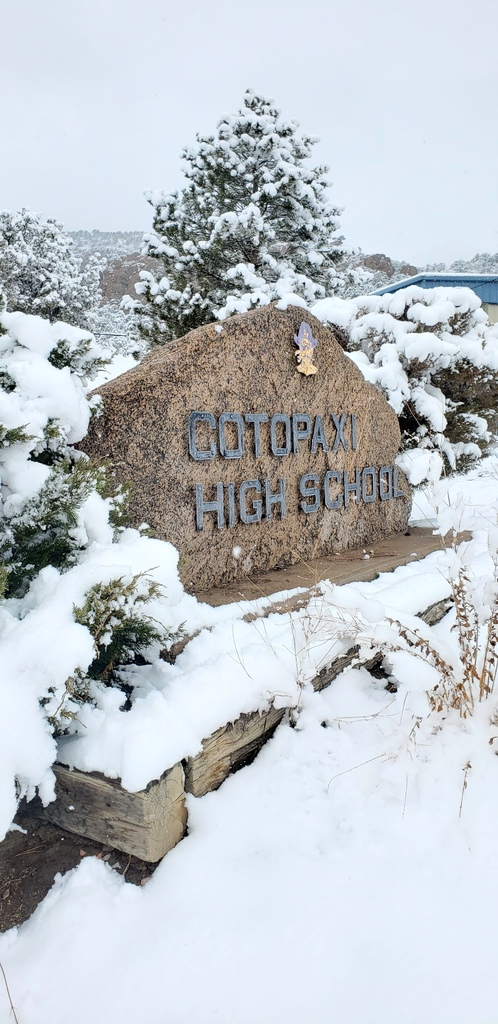 Coming soon...fresh greens!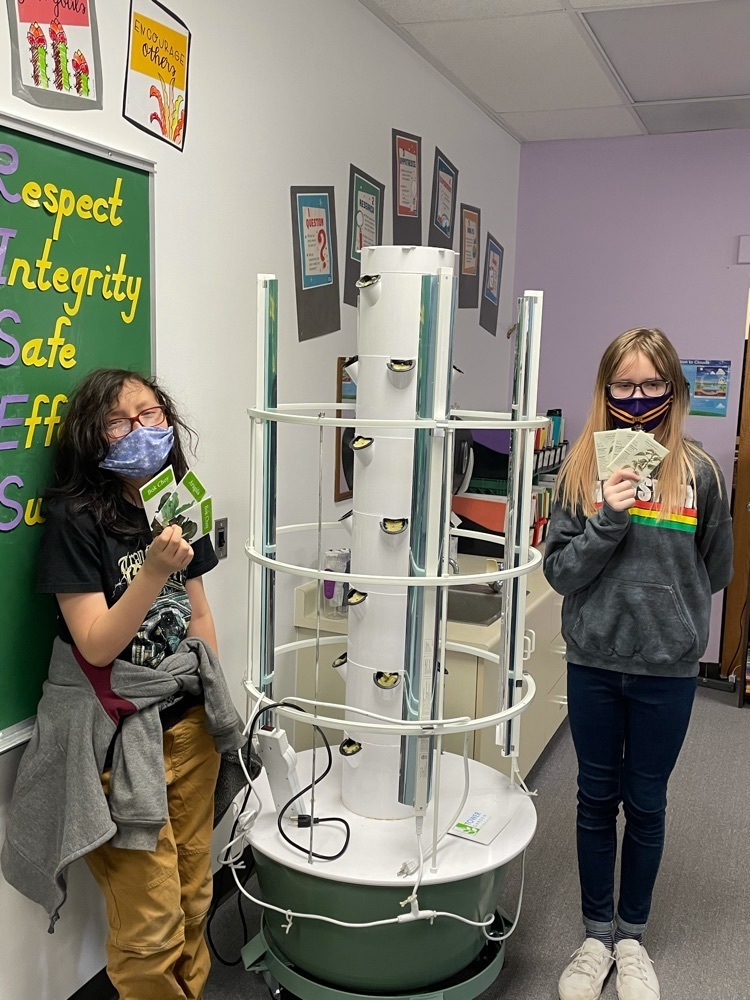 The Cotopaxi Pirateer staff (A.K.A. yearbook team) has been diligently putting together this year's book. Students have the majority of the book designed and are working on completing the pages by adding captions, headlines, and photos. Due to many of the activities being postponed until the later part of the year, they are just now able to apply information to their athletic and extracurricular pages. The class goal this year is to submit the book to the publisher before June 1st.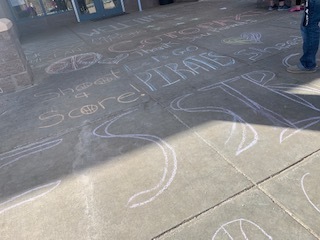 100 Days!! Kindergarten celebrated their 100 days of school this week! We were all excited to participate in doing the "My 100 Day Book" assignment. Students had a wide variety of things they would like to eat 100 of such as pizza, strawberries, apples, McDonald's, and chocolate. They drew a picture and wrote the name on the page and then they read their book creation to the class. The students also celebrated counting to 100 with a music video, seeing what they each could make with 100 Legos and of course snacks in the shape of 100. It was a great day to see a goal reached that we had started back in August.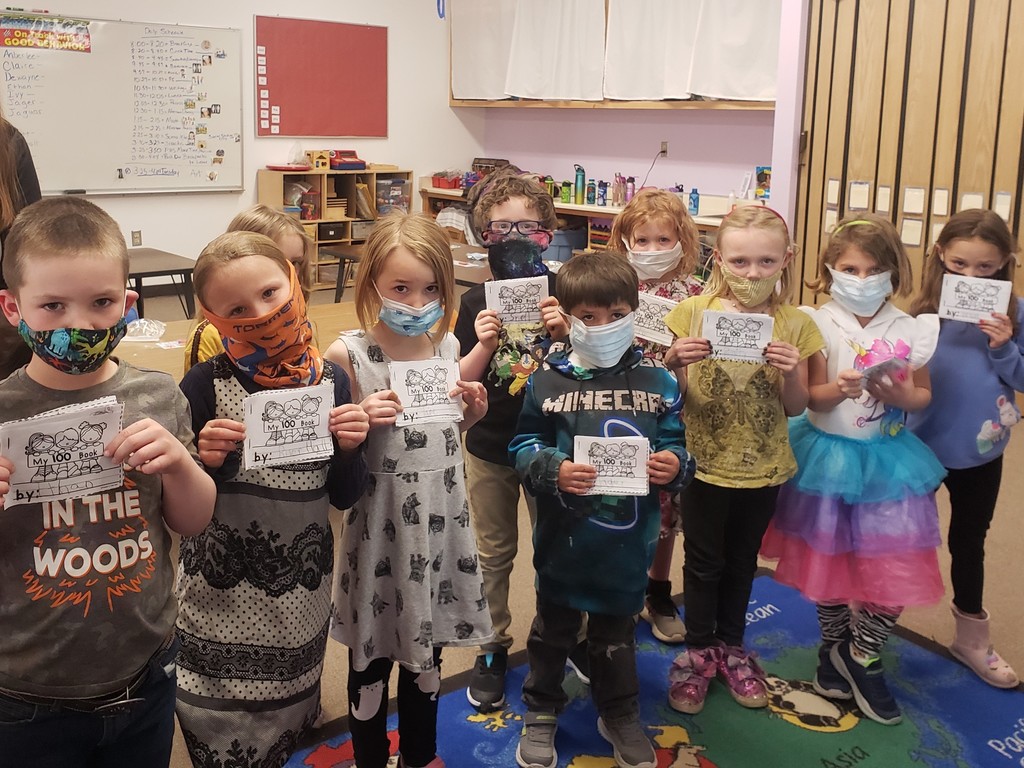 High school is preparing for a virtual concert next week! We will play a total of 4 pieces that they have been working on since last semester. In May there will be another concert that will include repertoire from this semester.

Game day for the Lady Pirates!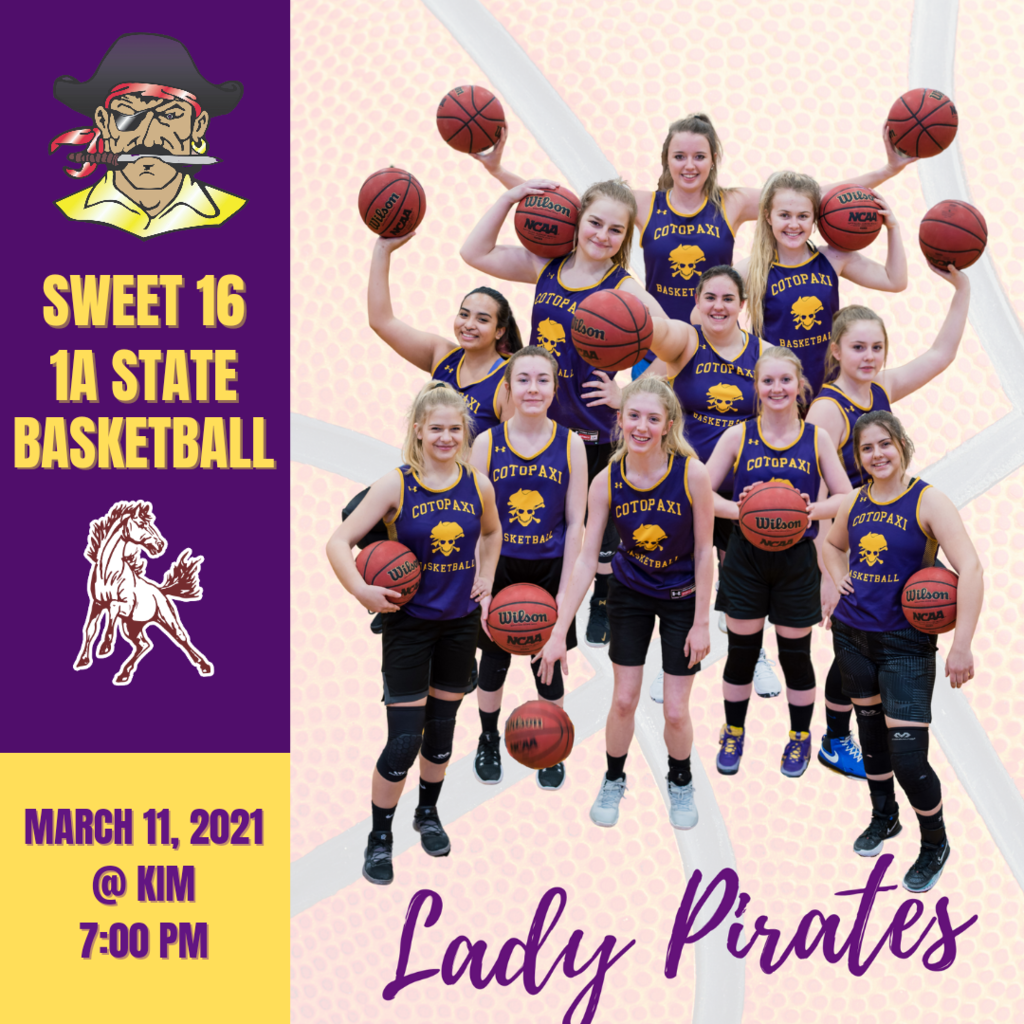 Attention parents of students with asthma. An updated COLORADO ASTHMA CARE PLAN AND MEDICATION ORDER FOR SCHOOL AND CHILD CARE SETTINGS will go into affect this fall for the 2021-2022 school year. All medical providers are currently being informed and trained on the new form. I will post the form on the school website. Later this spring I will be mailing out this new form to all current students with an asthma diagnosis. Please feel free to contact me with any questions you may have.