The Holidays can be very stressful. Given the COVID situation, things may be extra challenging this year. Try practicing a 'Mindful Minute'. Take one minute- concentrate and fill your mind with what is happening right now. What can you hear? What can you smell? What can you feel? What can you see? What can you taste? All your worries will melt away and you will feel calm and relaxed.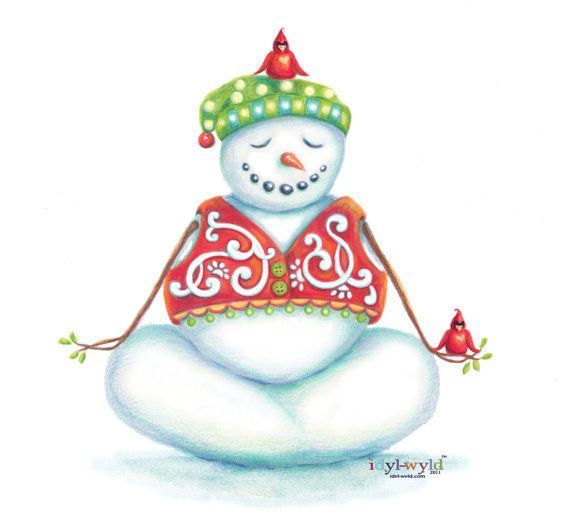 In high school ceramics the kids created coil Christmas trees.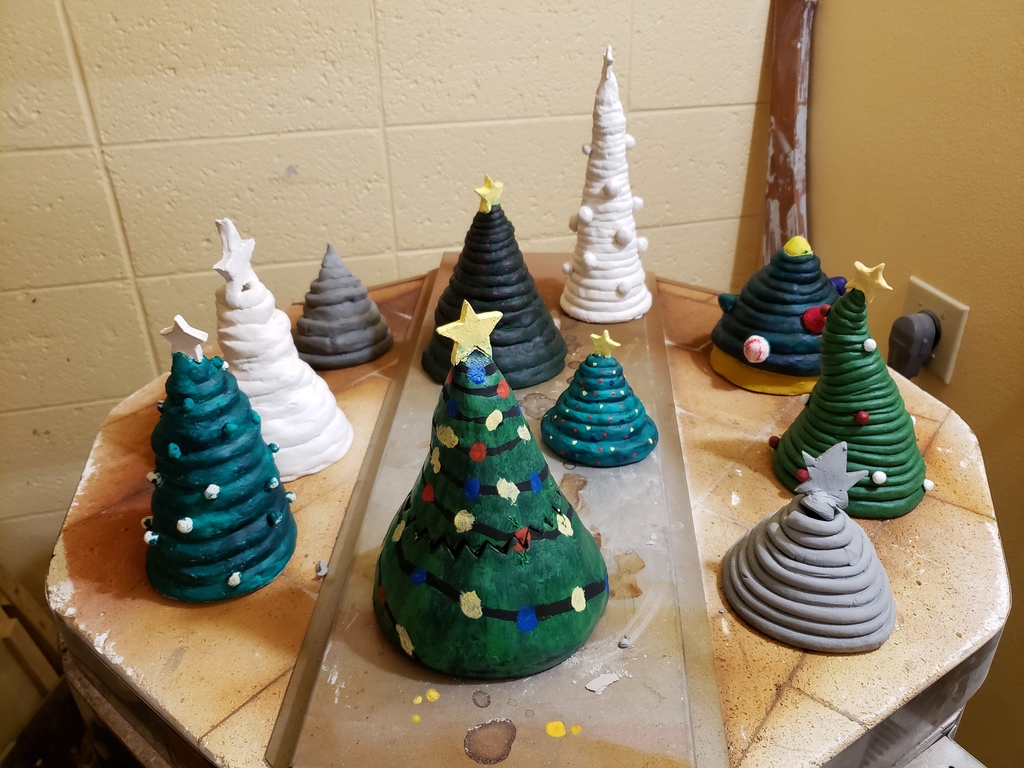 Look how excited Cotopaxi high school concert band is to rehearse music this afternoon! We have exciting music coming your way!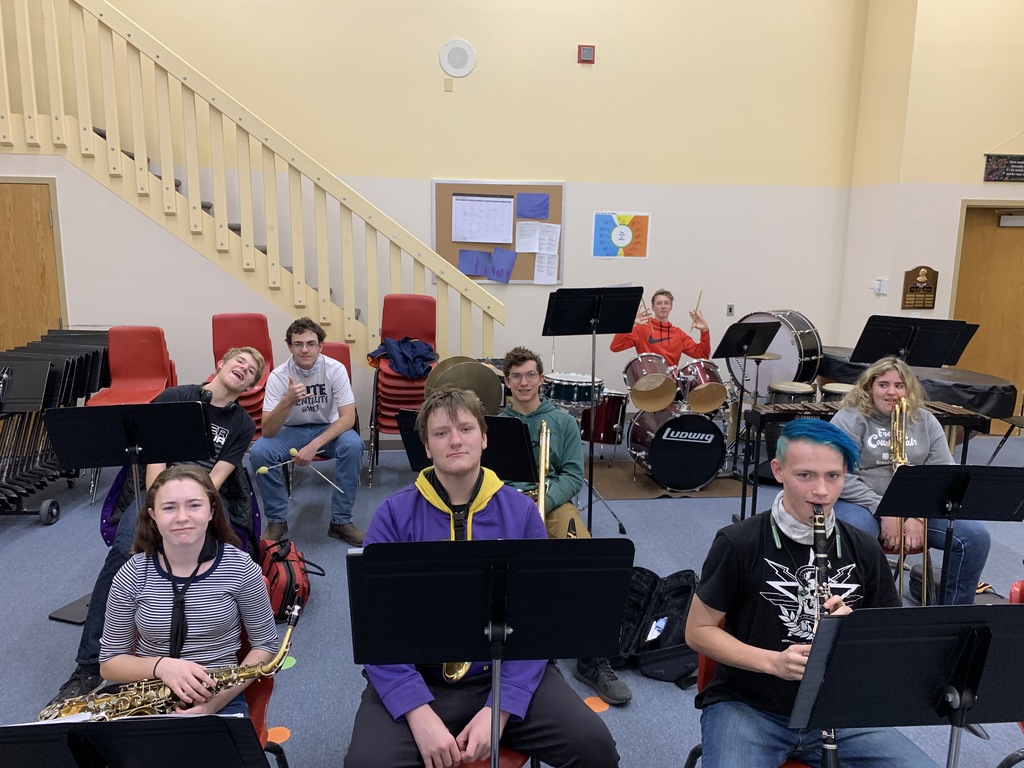 Walking Classroom happens every Wednesday for 4th graders!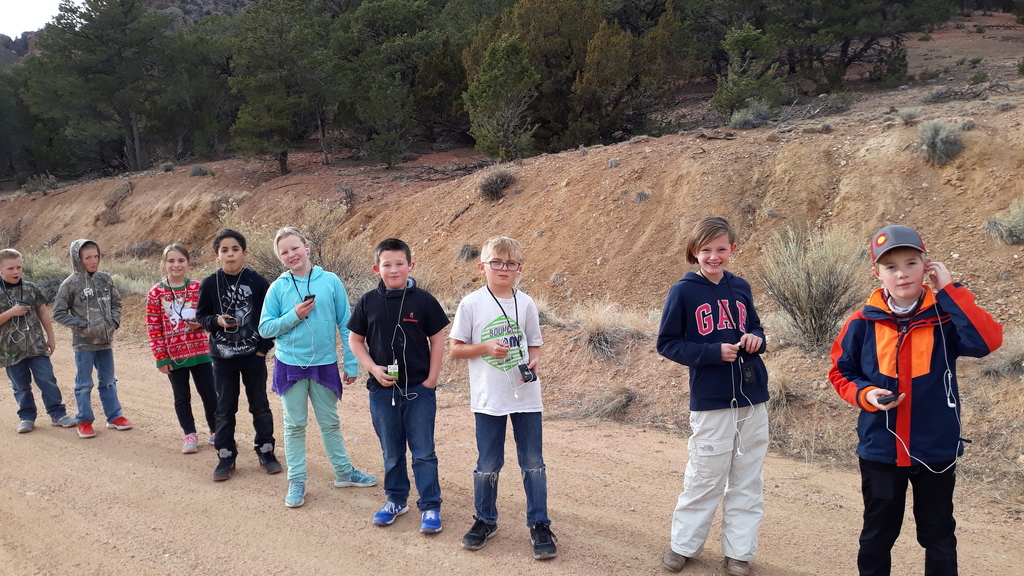 Cotopaxi Early Learning Center (Preschool) is working on identifying, recognizing and matching their numbers 0-5. The children have made their own cards with the number on it along with the corresponding number of pompoms. First they match the number then count the pompoms (touch math) and say the number. We utilize numbers everyday as we count the kids, count the number of days of the month, 1:1 correspondence, count down from 5 when we are to transition from an activity, etc. Numbers are an important part of our day.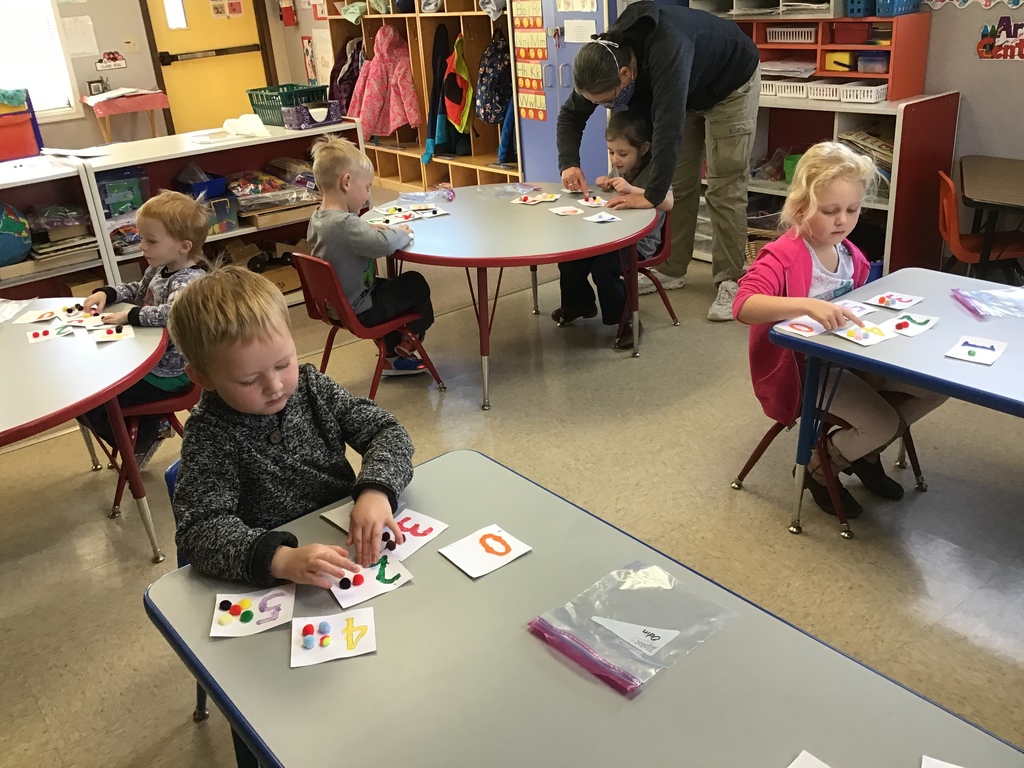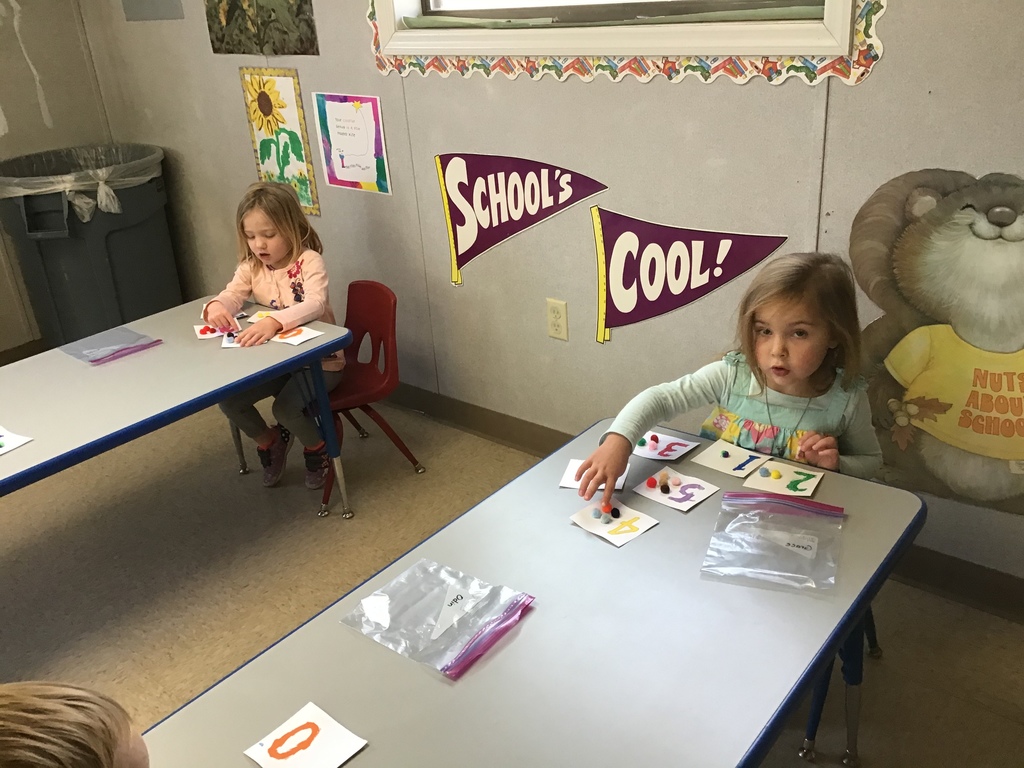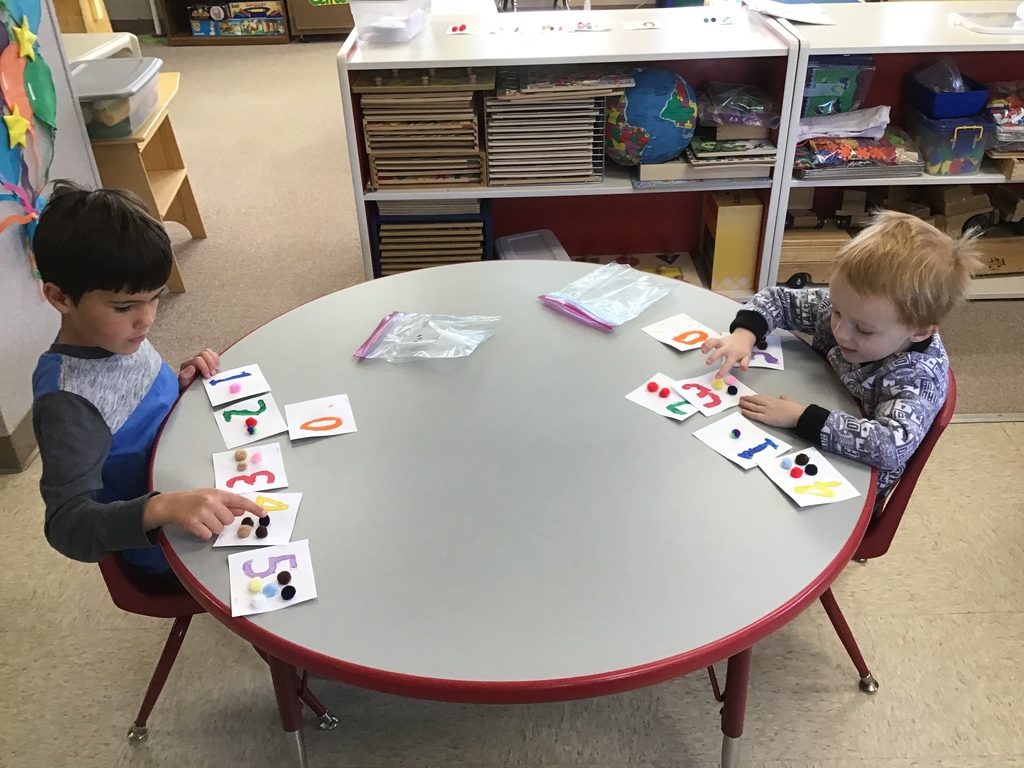 During this last week, the sophomore English class read the short story "There Will Come Soft Rains" by Ray Bradbury. They collaborated to identify various elements of imagery and figurative language in the text. They then used these ideas to aid them in creating illustrations of the story's scenes. Overall, students did a great job working together and making sure their knowledge of the text was evident.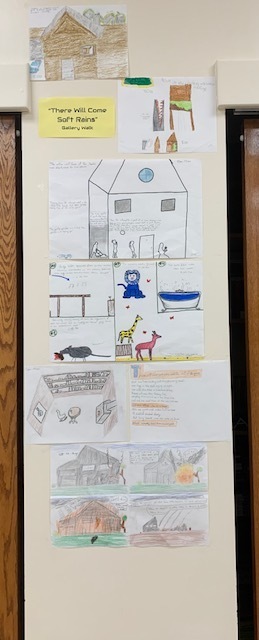 Starting our basketball units in PE. 🏀 As winter boot season is upon us, PLEASE make sure students have tennis shoes for PE. I want them to be prepared to do their very best. 😁

Kindergarten is working hard on shapes and patterns today. They are doing great with Circles, Ovals, Squares, Rectangles, Triangles, Hexagons, Trapezoids and Rhombus' (Diamond).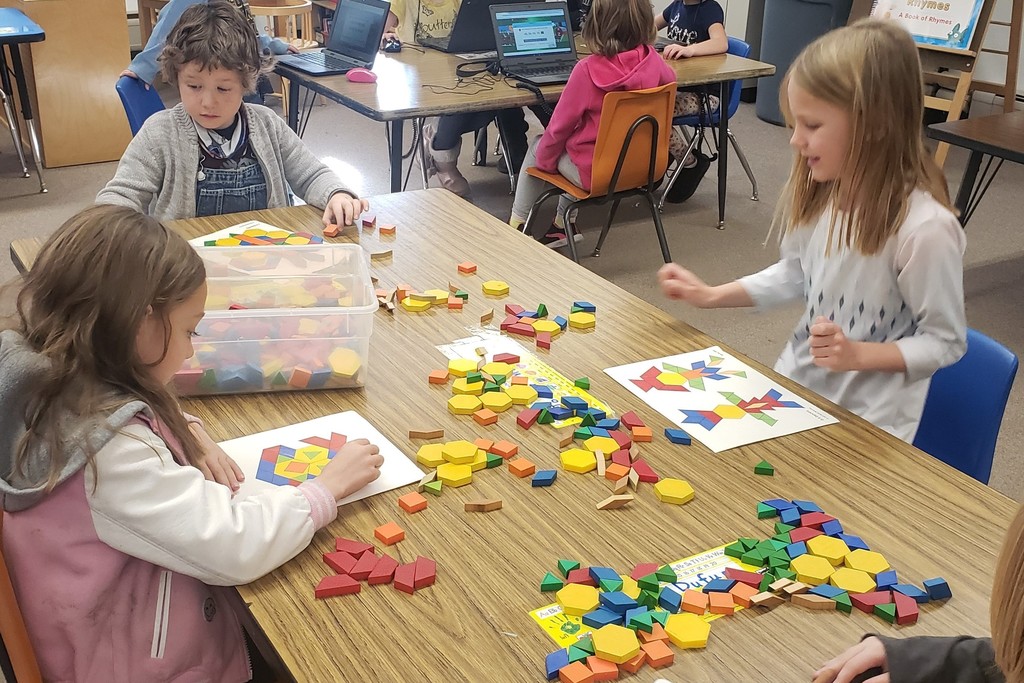 Check out the latest information on how to help reverse the trend of Covid-19 in Fremont County.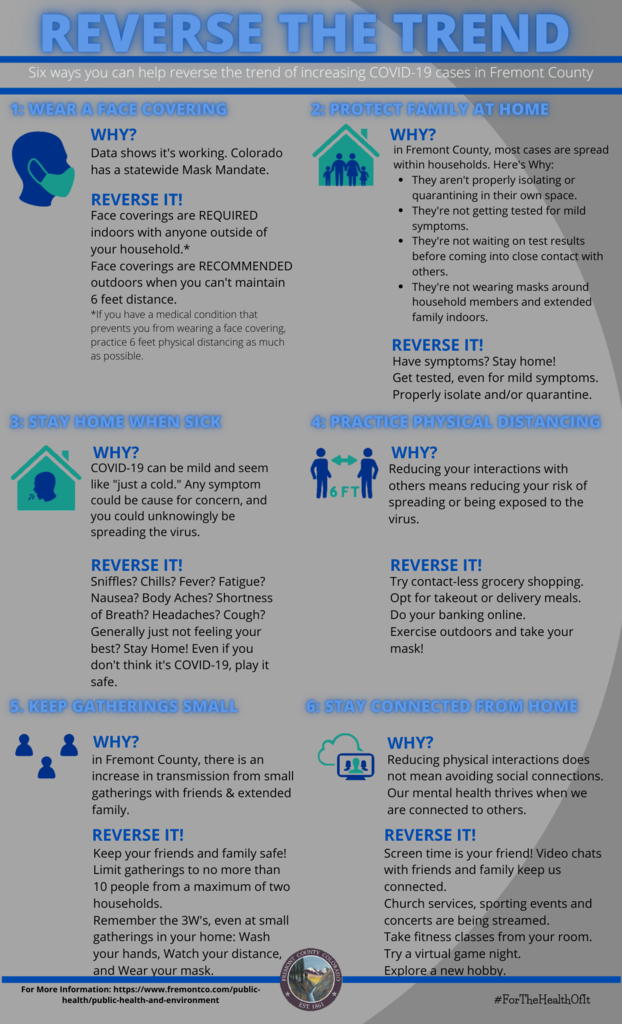 Congratulations Koylynn Gulliford! We are proud of you! ** Koylynn signed her letter of intent to play volleyball and basketball in North Dakota at Dakota College @ Bottineau. Friends and family joined her today as well as her coaches Tiffany Coleman and Troy Thornton.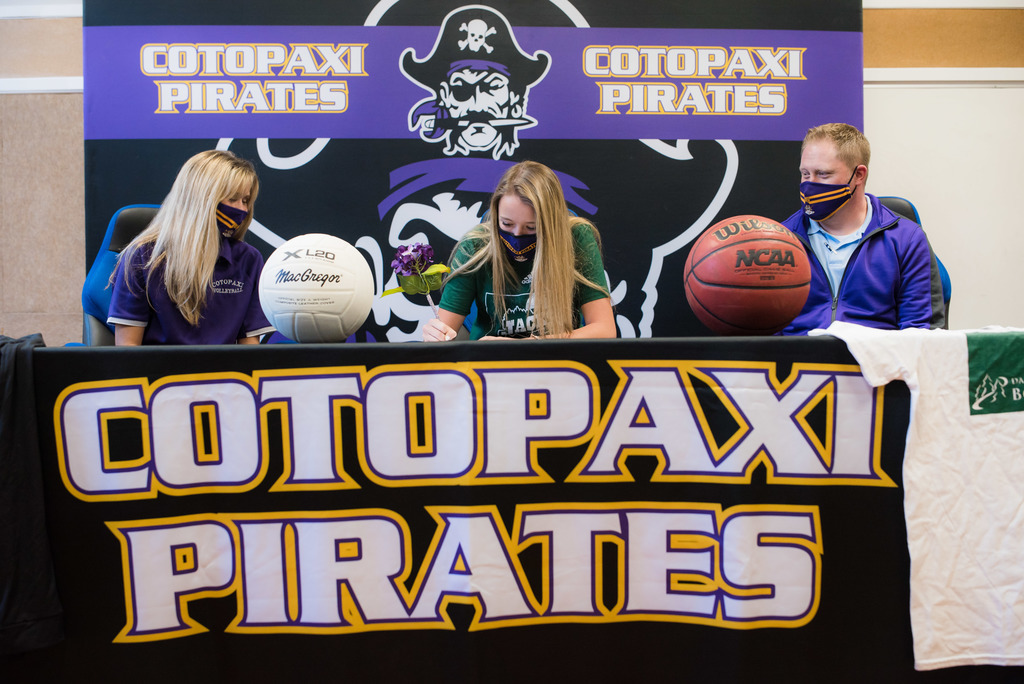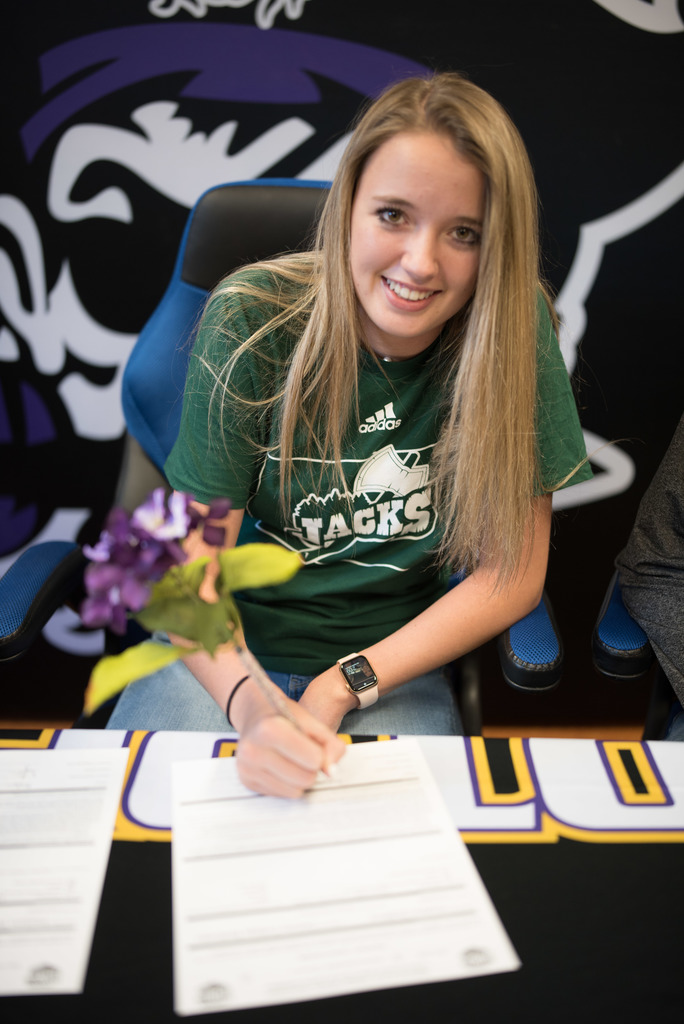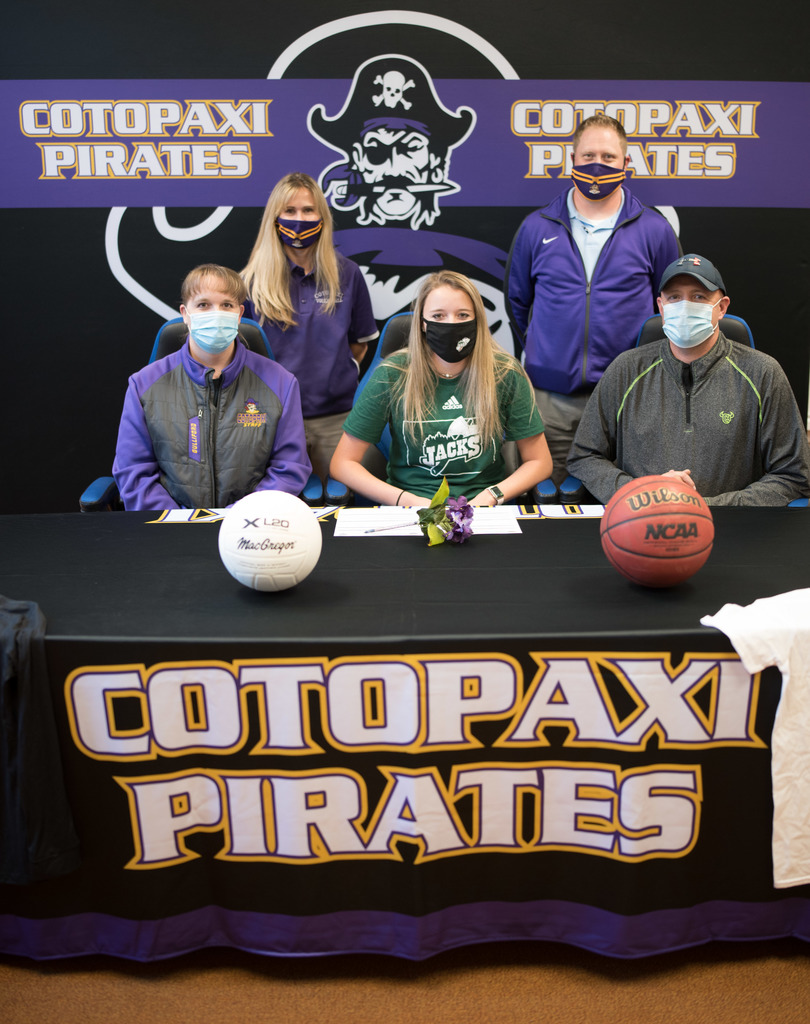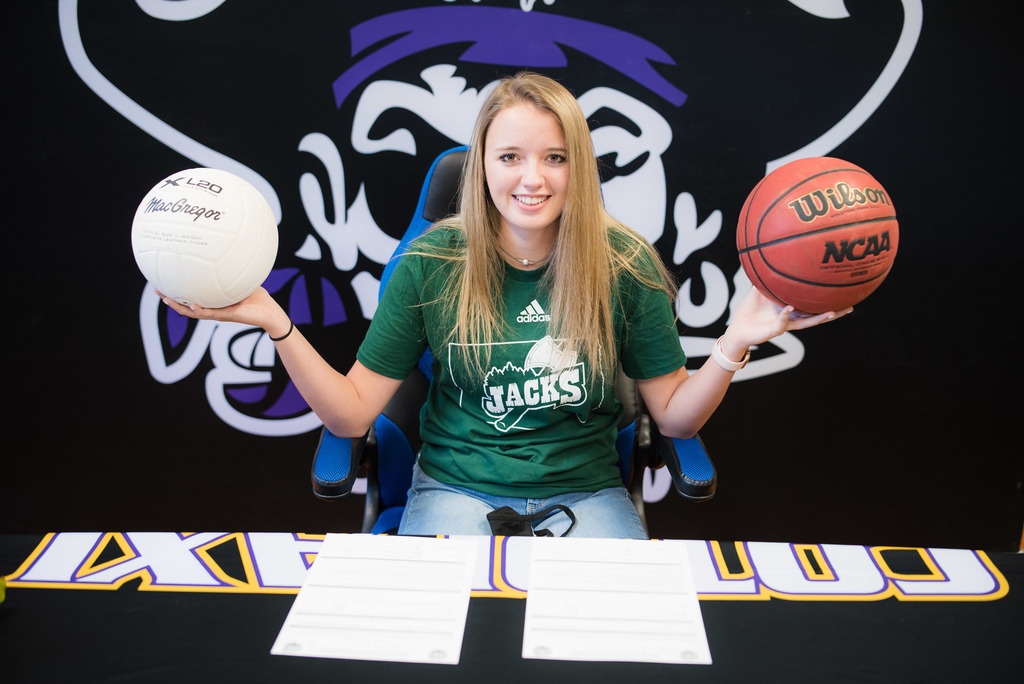 HS Football won their last home game of 2020 with a score of 74-33!! It was also parent appreciation night.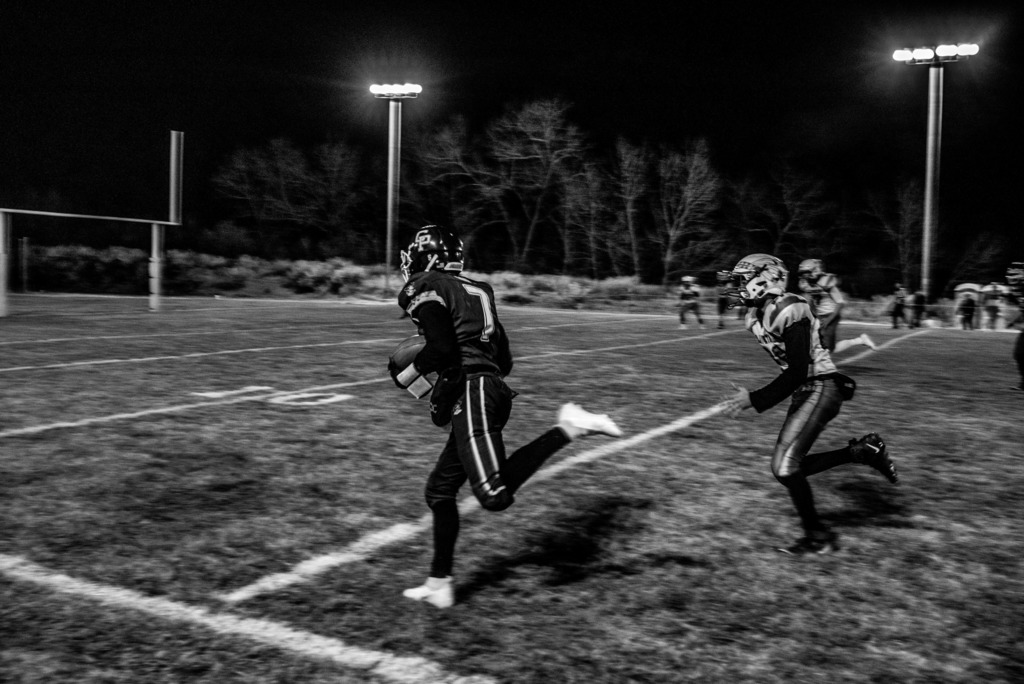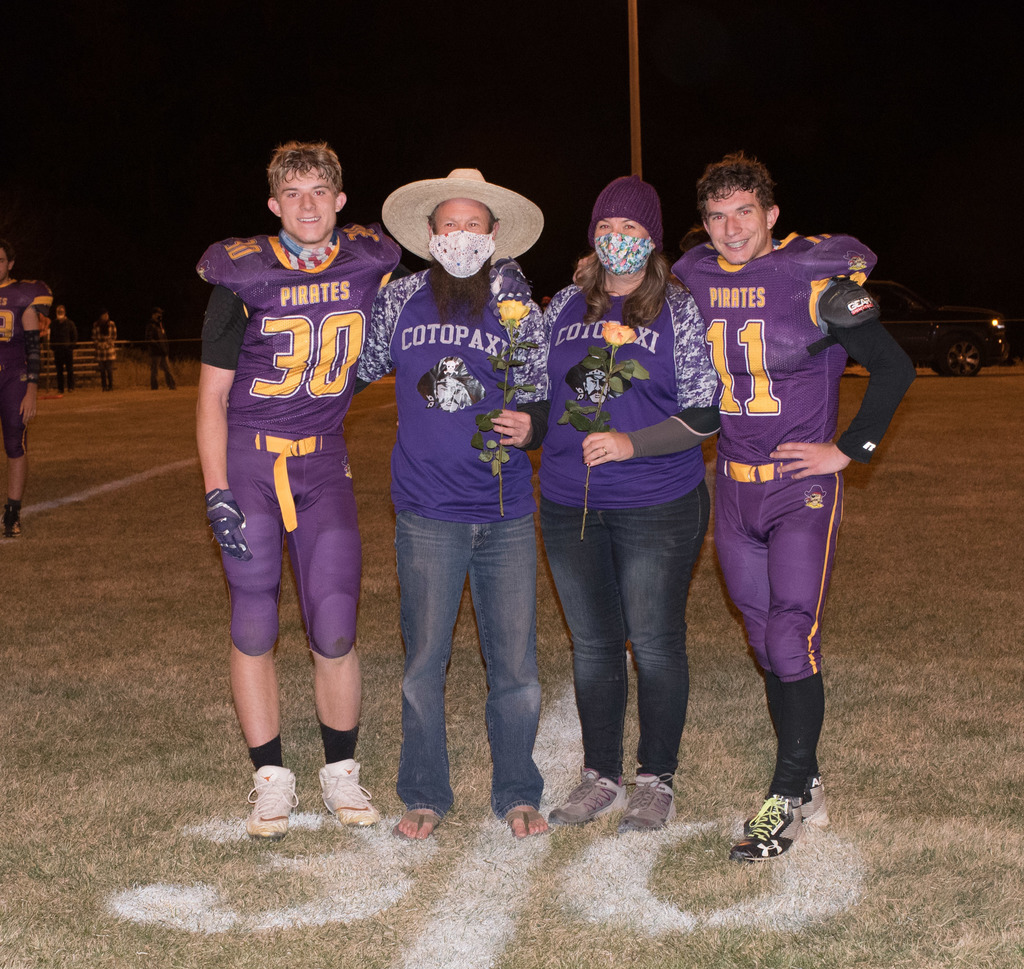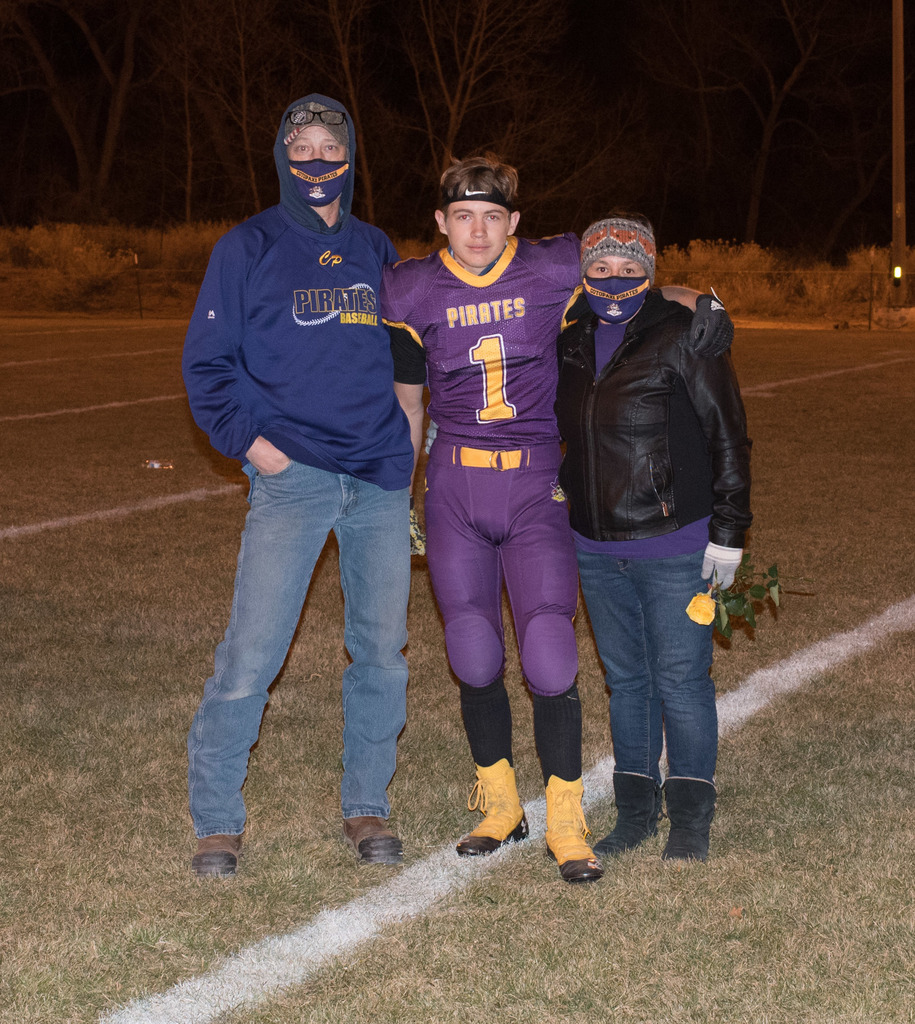 HS Football Game - Parent Appreciation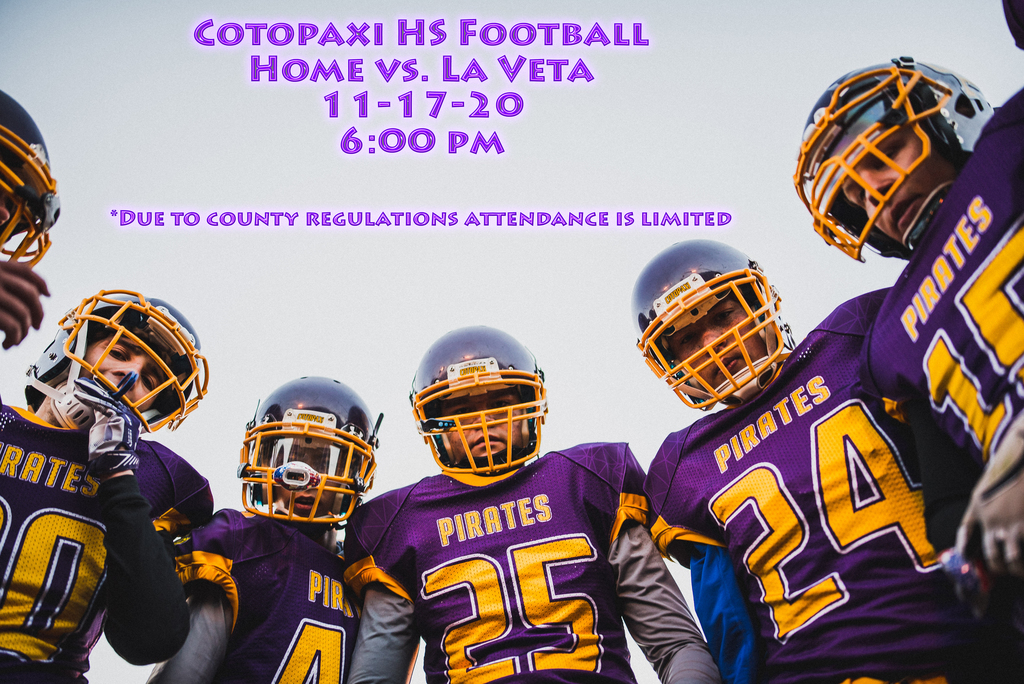 What an awesome Homecoming Week we had last week! Go Pirates!

My Neighbors Cupboard is hosting a drive-through style food distribution with fresh produce, and other quality foods to supplement your entire family. It will be Saturday November 7th, 2020 from 10:00 am-2:00 pm. It will be 8274 U.S. Hwy 50 Howard, CO