The Salida Elks Hoop Shoot will be held December 3, 2022 @ 9:00 AM. Youth ages 8-13(as of April 01, 2023) are eligible to participate.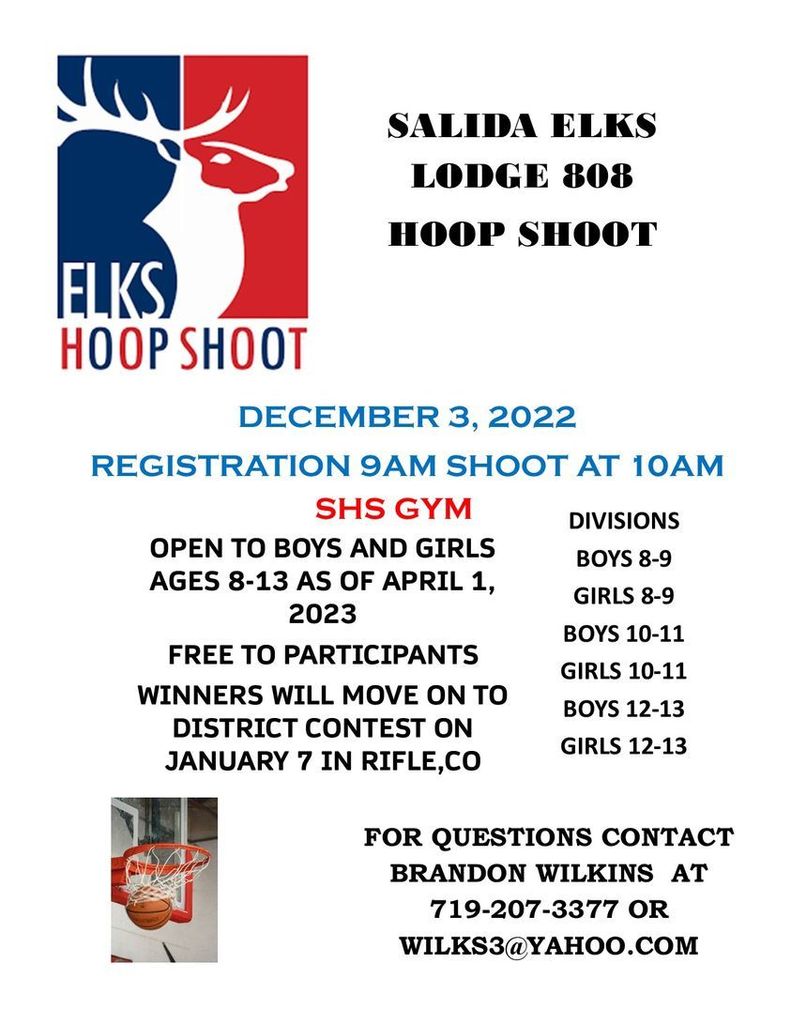 CSU Pueblo spent Thursday before break answering students' questions with a table presentation at lunch!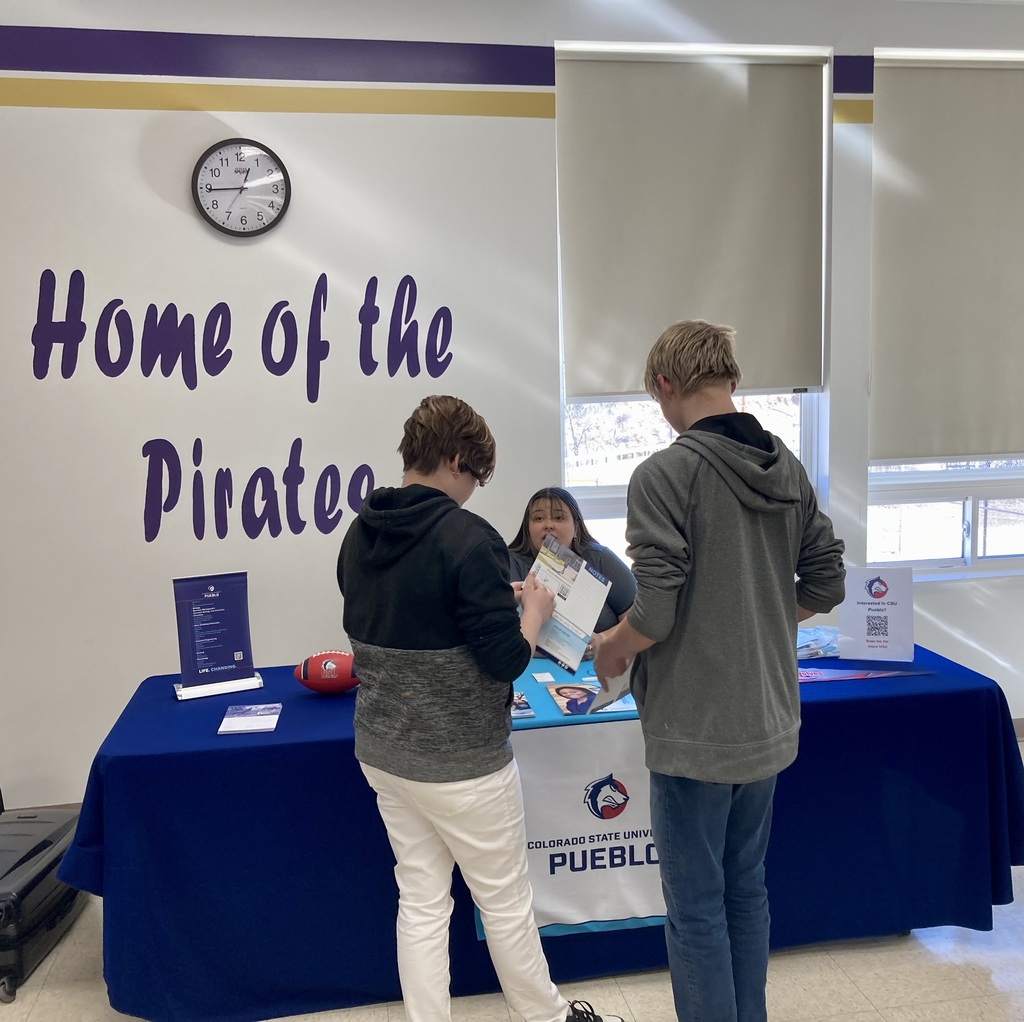 The week before break Senior Ty Coleman received the Marine Corp Student of the Month award! Congratulations for this honor!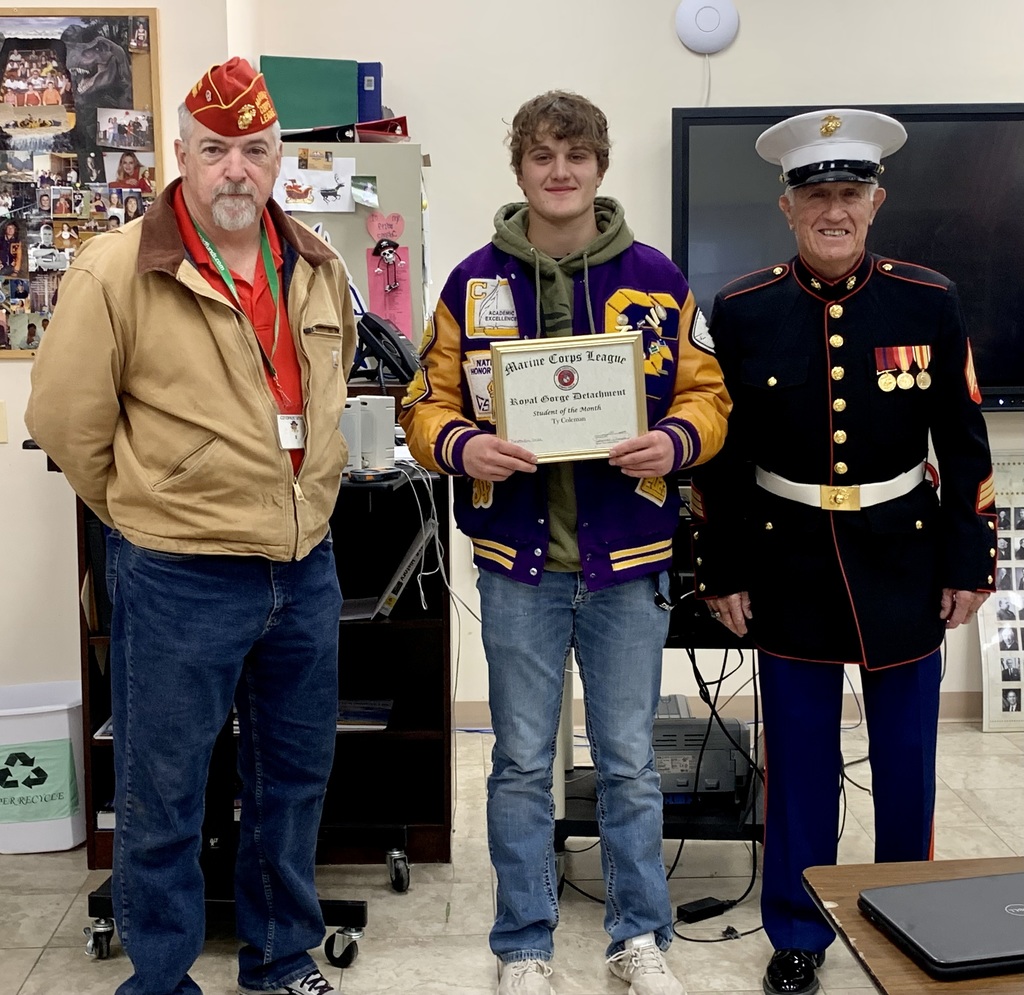 Here are a couple of pictures of our finished trading cards from the American Revolution time period. I was pleasantly surprised by the quality of work students turned in!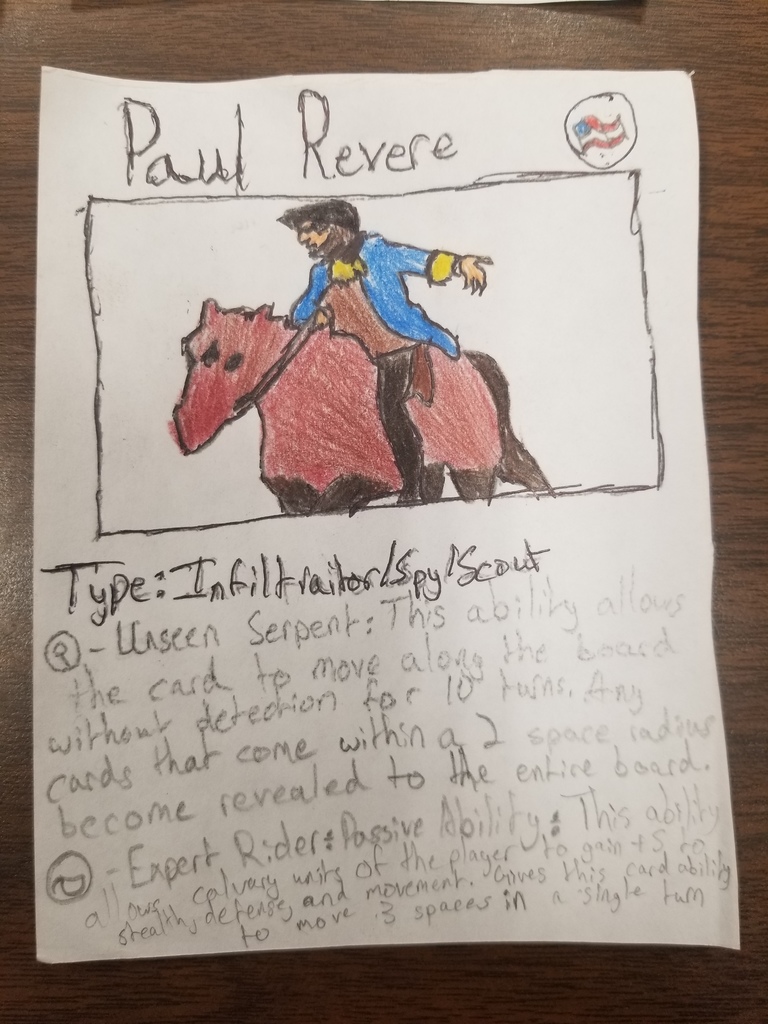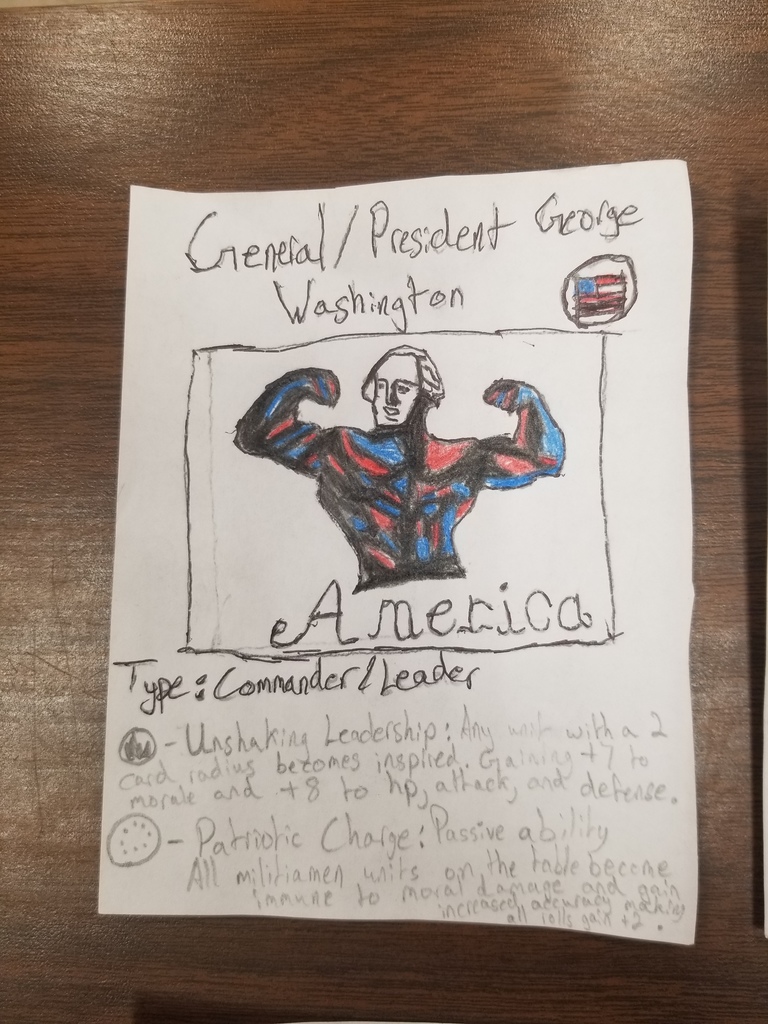 The high school English classes are working on writing "This I Believe" personal narratives. For this assignment, students will be focusing on a belief or value that is important to them, and then they will be writing a narrative about what event in their life brought them to that belief or value. Based on Edward R. Murrow's original intent of the "This I Believe" news broadcasts started in the 1950s, these stories are meant to be positive and inspirational.
Middle school Industrial Arts finished their floating shelf project just in time for Thanksgiving! They learned how to measure, cut, and join wood without using any mechanical fasteners. Each group decided on the finish they wanted and they turned out great!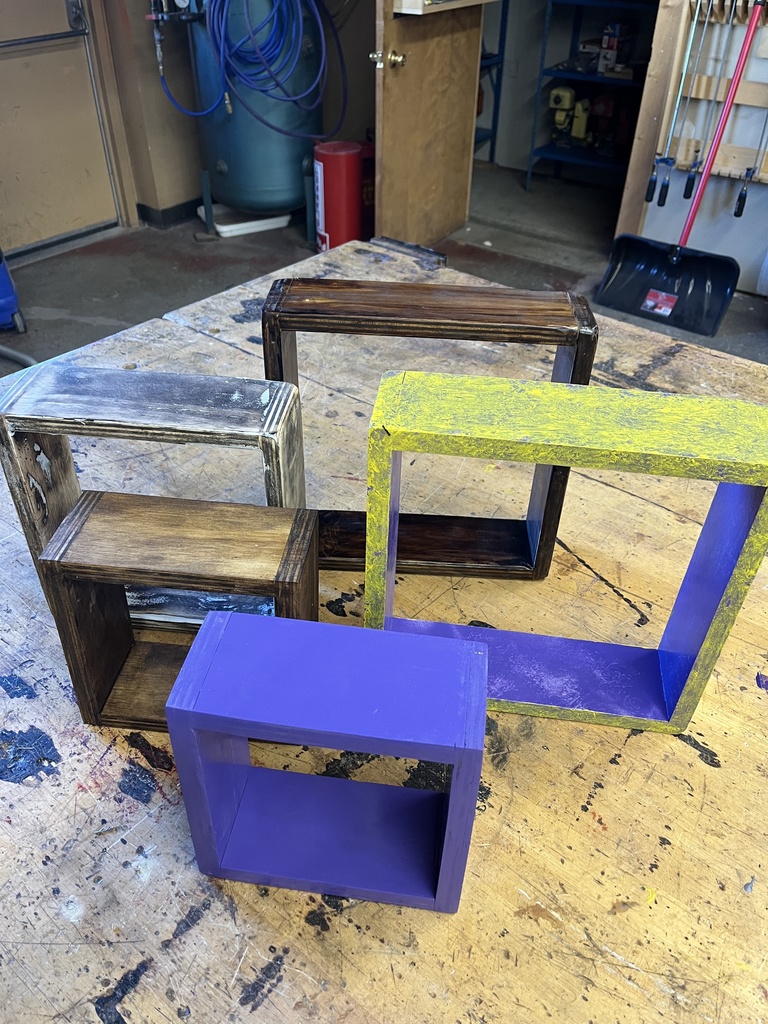 The 5th grade students are excited to share that they have begun their poetry unit in English Language Arts. We have learned about various poetic techniques including anaphora, metaphor, personification, rhythm, rhyme, and rhyme scheme. The students have also begun writing their own poetry and will compile their work into a classroom poetry book.


Upperclassmen completed the ASVAB assessment this week. This standardized test reveals areas of strength and ability in science, math, and language and is a resource for student's career exploration. Thank you to SFC Morris, and SFC Maguire for your visit and assisting with monitoring during the assessment.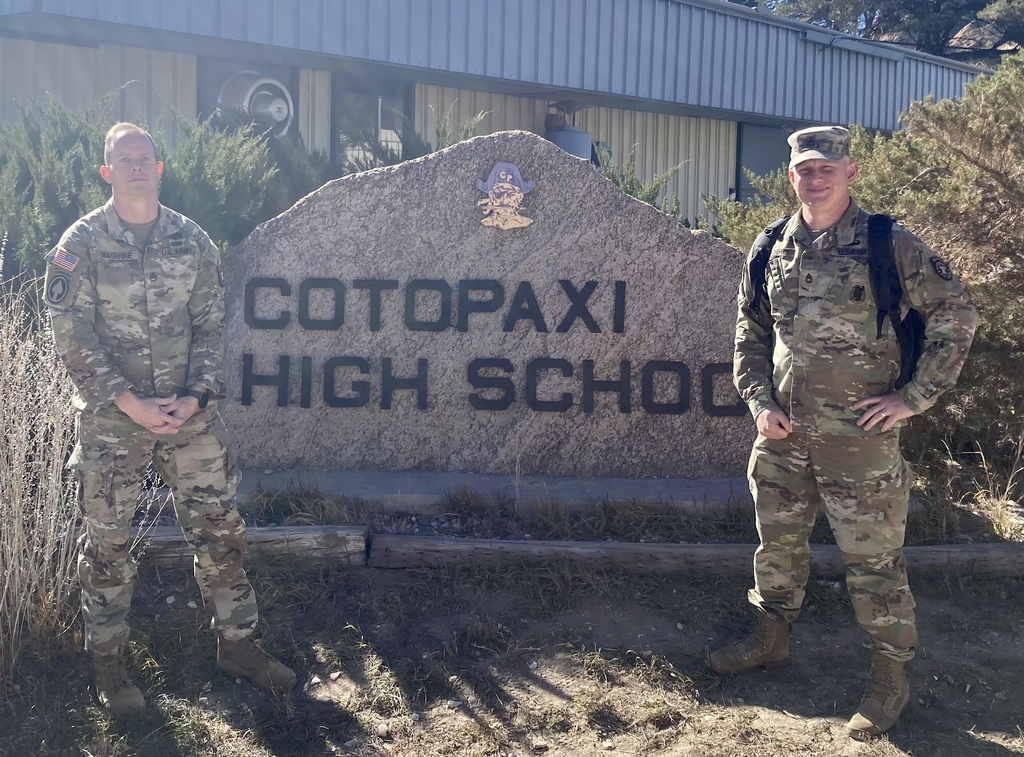 In November Kindergarten is concentrating on gratitude and thankfulness. We are adding to "Teeter the Thankful Turkey" each week with new feathers saying what we are thankful for! - Kinder Teacher, Stacey Coleman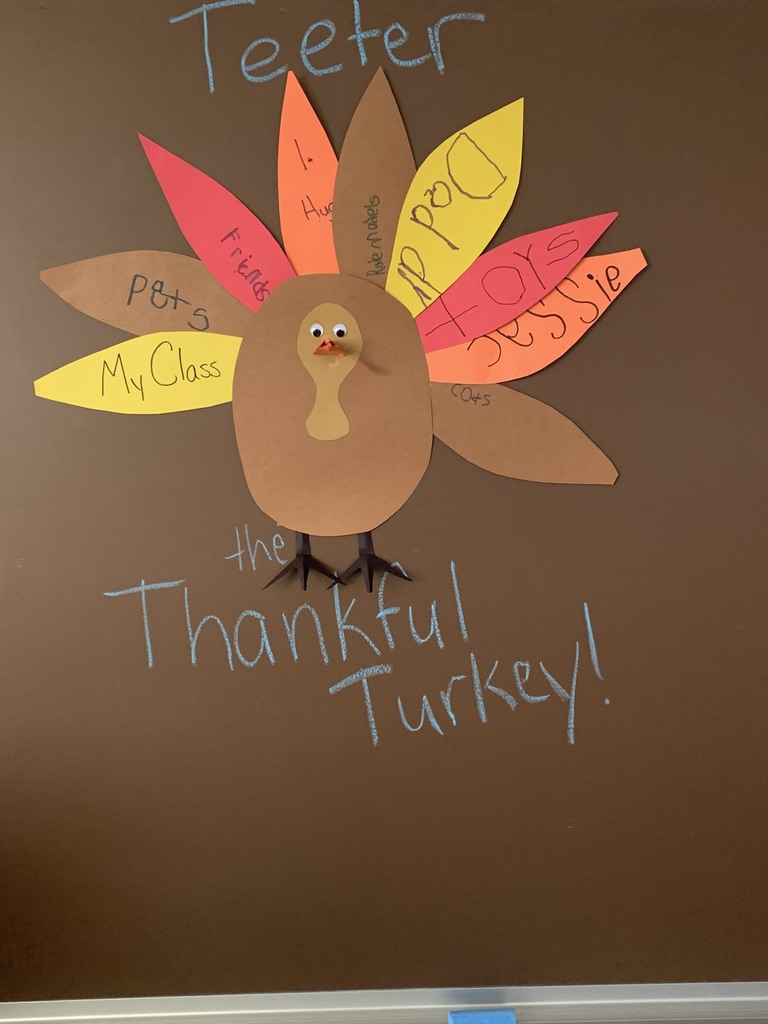 Fremont County Public Health is happy to announce the Vaccine Mobile Bus is coming back to Fremont County. Fremont County DHS172 Justice Center Road, Canon City 81212 Monday, November 14, 2022 from 10:00 A.M. to 6:00 P.M. To register:
https://www.comassvax.org//appointment/en/reg/1617729084
The Mobile Bus is will have Pfizer, Moderna, Pediatrics, Baby Pfizer, Baby Moderna (ages 6 months to 4 years old) Vaccines and Boosters.  If you are getting a follow-up dose please bring your CDC vaccine card so that they can update it.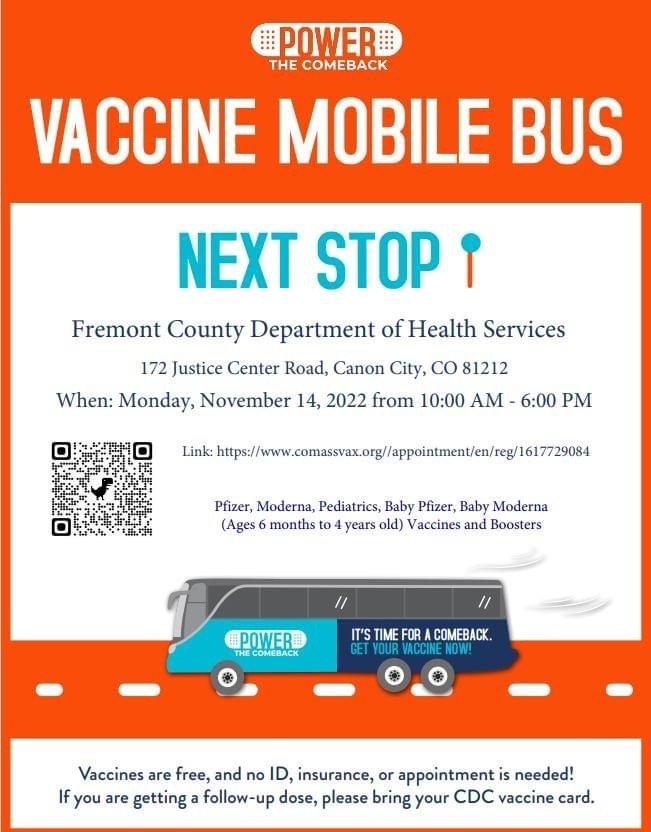 Buses will be loading this afternoon in the parking lot across the street from the cafeteria, as equipment is being delivered/set up for the work at the HS tomorrow. Please slow down and watch for children crossing the cross walks. Parking lot nearest elementary school, will also be closed. Thank you and apologies for any inconvenience.

Today, Thursday, November 3rd, the school initiated a hold in classroom. The hold was lifted a short time later. A hold in classroom is issued when there is a need for personal safety and confidentiality of a student or staff member. Thank you for your understanding.

Geography students debate whether Israel or Palestine has more rights to their respective holy lands. Students were assigned to teams and researched current economic, religious, and geopolitical factors for each nation's rightful ownership.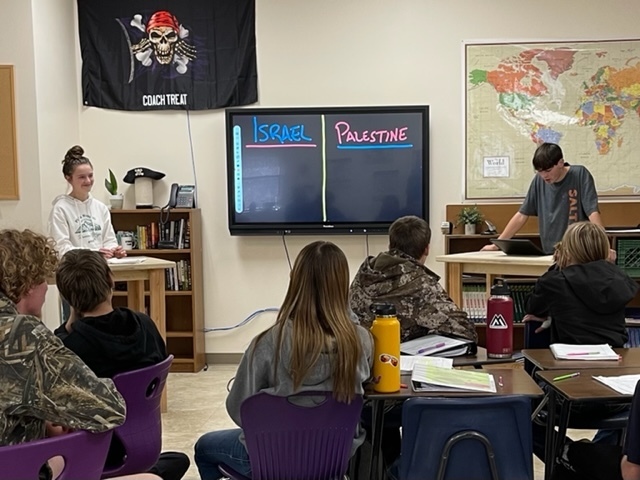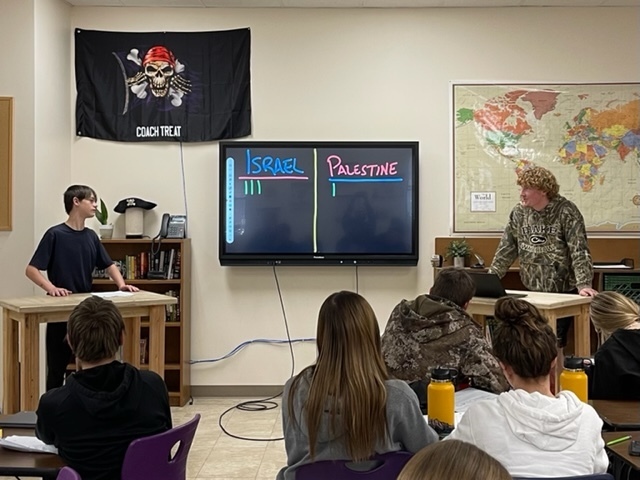 In 5th grade art the kids created mixed media Halloween projects of bats flying in a spooky sky.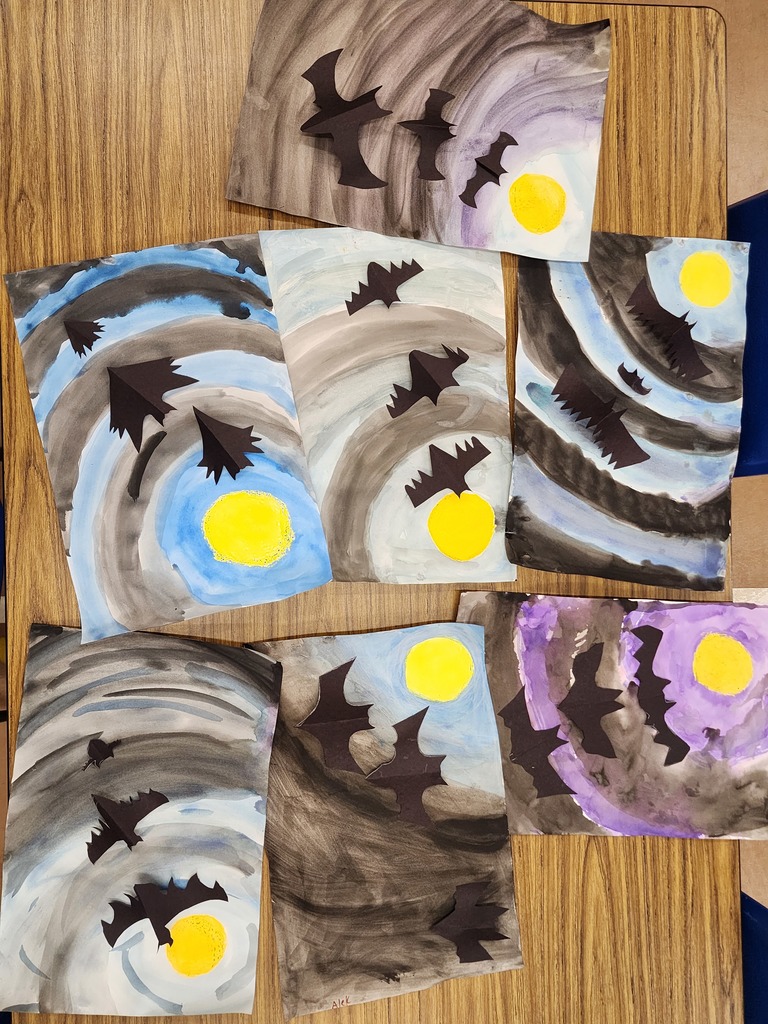 First-grade students recently read a story called "Fiddle Sticks." In the story, the Superkids play a game where they tell a story by passing a stick from one Superkid to the next to tell a new part of the story. At the end of the week, they were able to play their own fiddle stick game, where they came up with crazy stories about eating pizza with dinosaurs and getting lost on the way to school.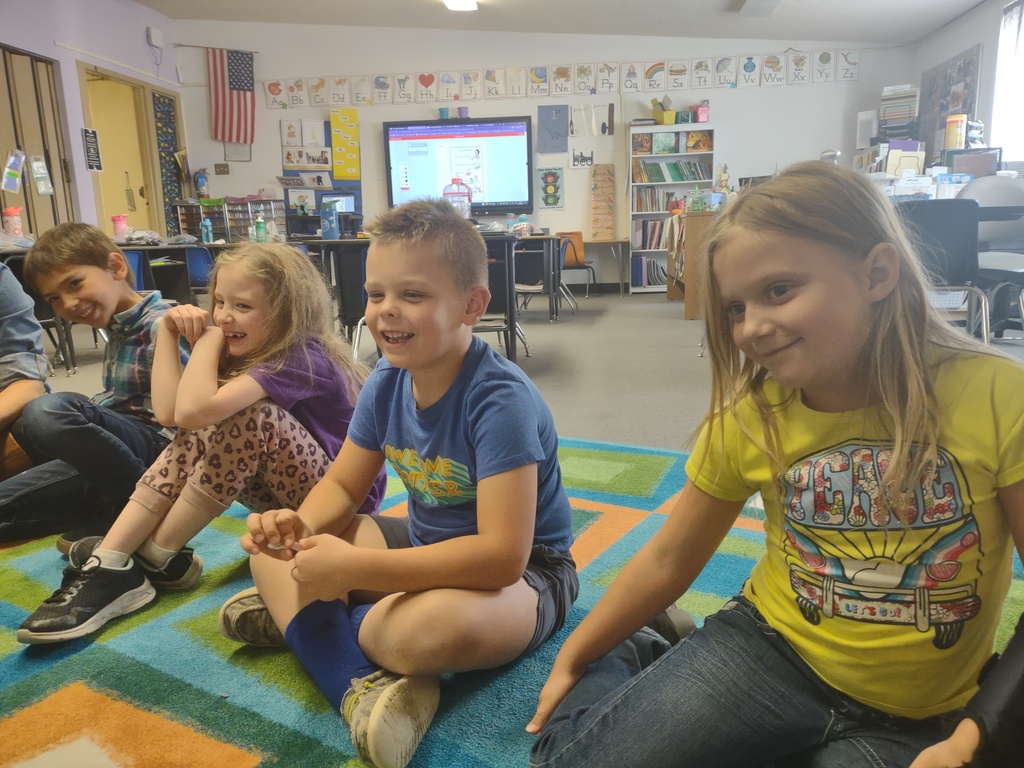 The yard sale is from 3-6 p.m. today, and our Fall Festival is from 6-8 p.m. tonight. See you soon!

The elementary Halloween parade will be from 2:45-3:15 today. Due to the weather the parade route has moved indoors. Please make sure you sign-in at the front office if attending the parade. See you there!
The General Construction class is assembling their coffee and end tables. They have been working on them for the last 5 weeks and should be ready to auction off by fall festival!

The fifth grade class is wrapping up Unit 2 on the Maya, Aztec, and the Inca civilizations. We have been working hard on our end of the unit Codex Project, in which we write a paragraph about an aspect of each civilization. Students chose to write about either the architecture, farming methods, or social classes of each empire. Once we finish writing our paragraphs, we will draw images representing an aspect of each empire, age our paper, and decorate it with hieroglyphics to give our project the look of an authentic codex.