Colorado Applies Month (CAM) is a campaign that guides students along the application and career planning process. This year Colorado Applies Month runs from Sept 18 – Oct. 17. * Colorado Free Application Days: Mark your calendars—students will be able to apply to any public college or university and many private institutions for FREE from , Tuesday, Oct. 18-Thursday, Oct. 20, 2022. * For more information please use the following link:
https://highered.colorado.gov/cofreeappdays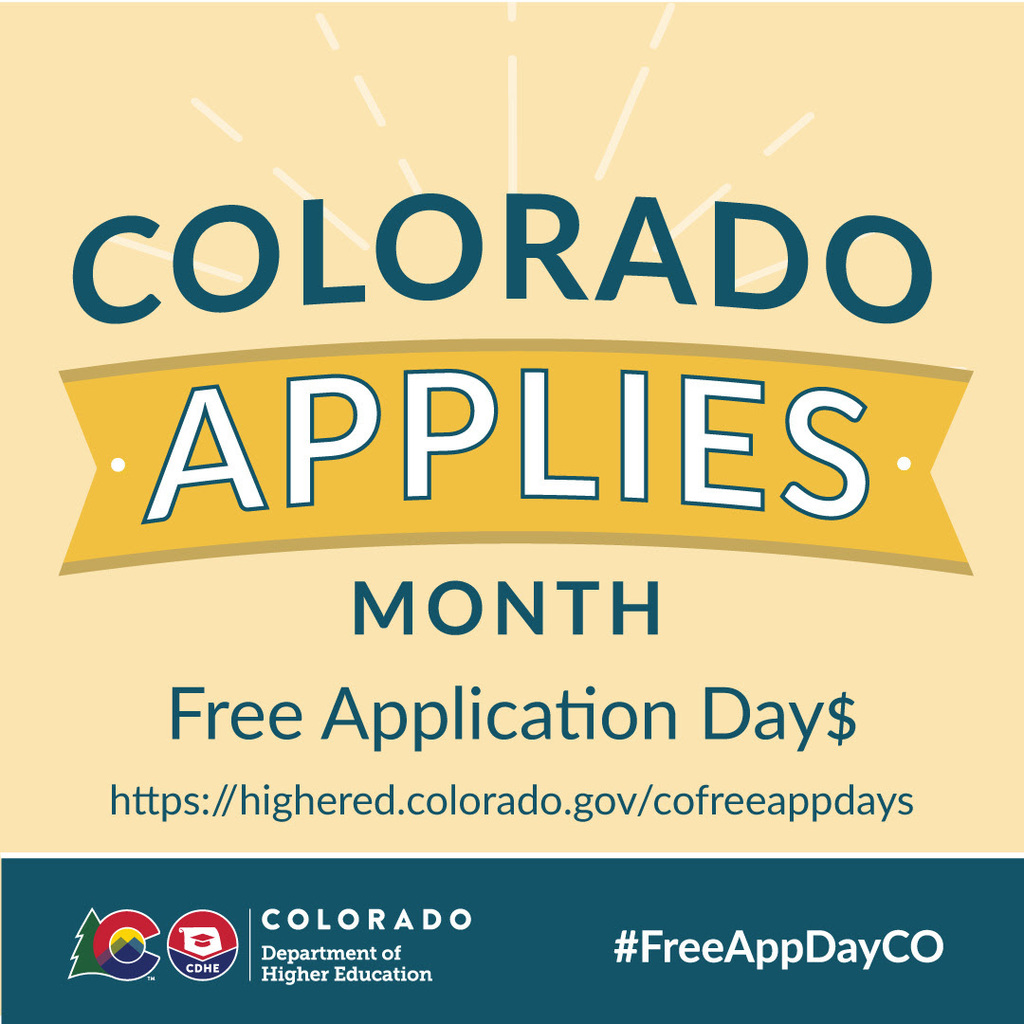 Sixth graders are diving deeper into writing narratives. They are working on understanding point of view, transitional words, dialogue rules, expanding, and creating stronger sentences and will be starting their first narrative writing piece this week. I'm excited to see everything they learned transfer into their writing over the next few weeks.

In high school art students have been working on different techniques using drawing pencils. High school ceramics students created Lego-style figures out of clay. Next up, ceramics students will create a mixed media piece incorporating clay and glass.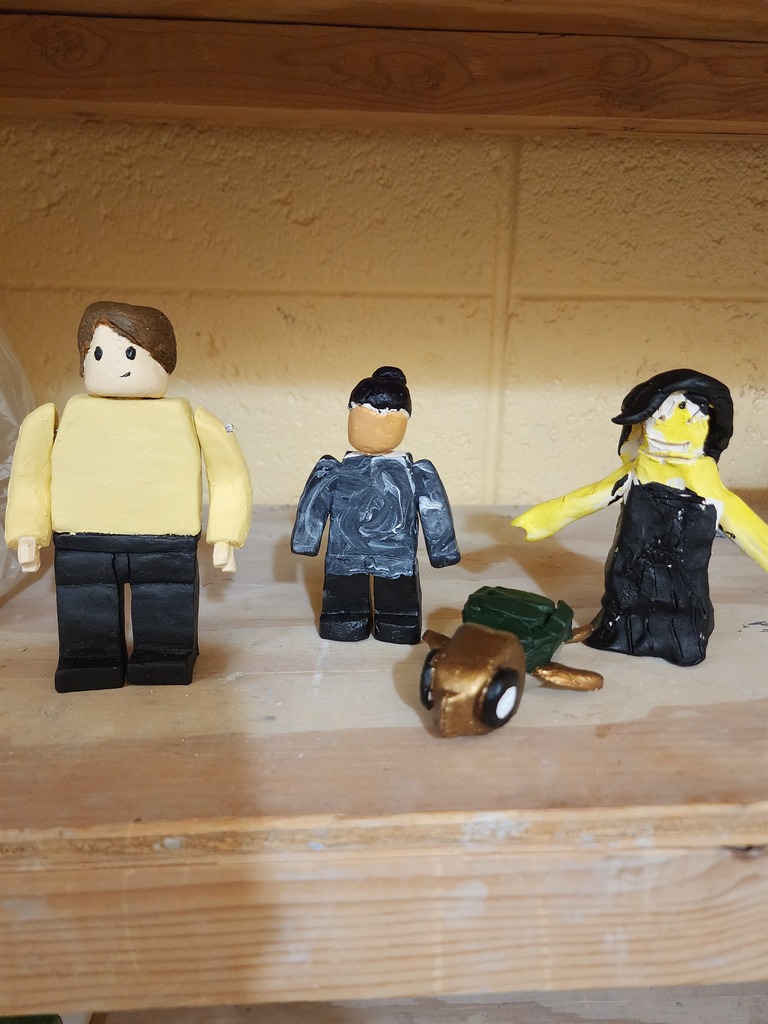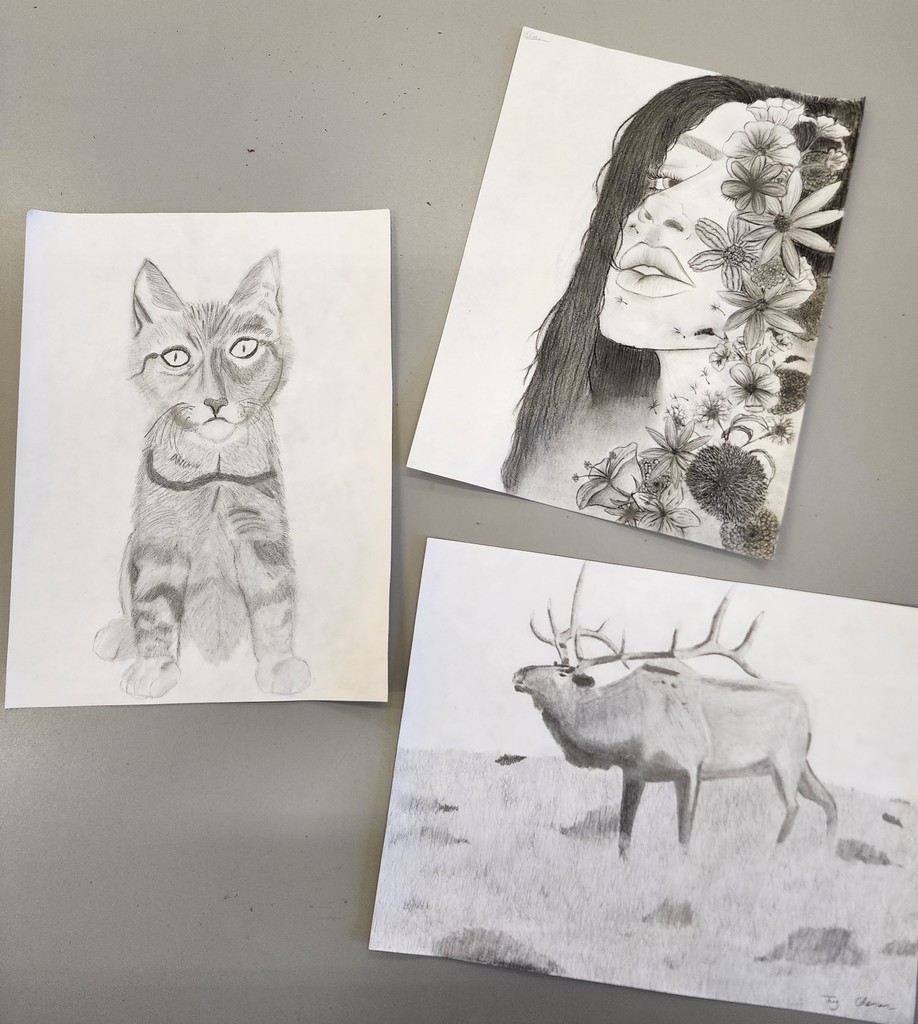 NO SCHOOL: Due to power outages at the school, classes will not be in session for all students, PK-12, today, Thursday, September 22. Activities for this afternoon are still possible, so please look for updates from Coaches.

Kindergarteners have a new motto. "Kindness! What if everybody did it?" We read a book with the same title and we highly recommend it! ~ Mrs. Coleman & Kindergarten students
REMINDER that the FREE Dental Clinic is being held next week on Friday and Saturday (9/30-10/1) in Pueblo at the Colorado State Fairgrounds. COMOM provides dental care at no cost to patients and all are encouraged to go.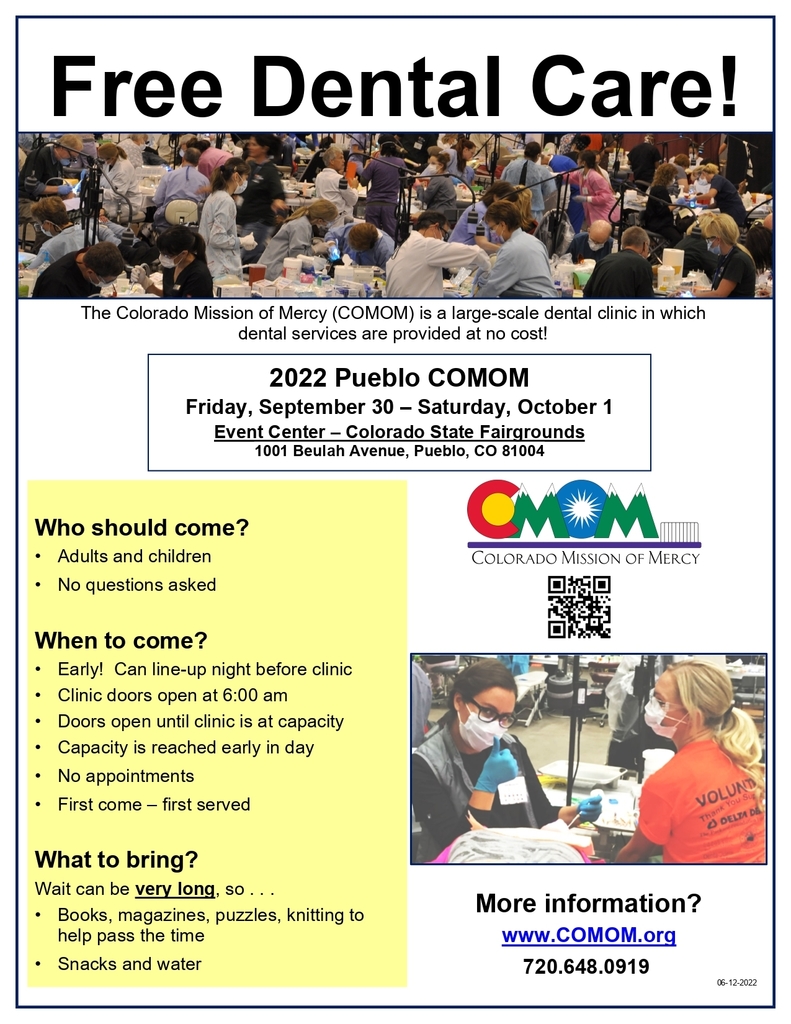 First-graders have been enjoying some adventures with our friends the Superkids. We read a story called "Help!". This story was about Cass's cat Coconut getting stuck in a tree after being chased by a dog named Golly. Cass and her friends had to work together to figure out how to get Coconut out of the tree. The Superkids are great at teaching us life lessons like problem-solving and teamwork. We can't wait to see what other adventures will join them on this year.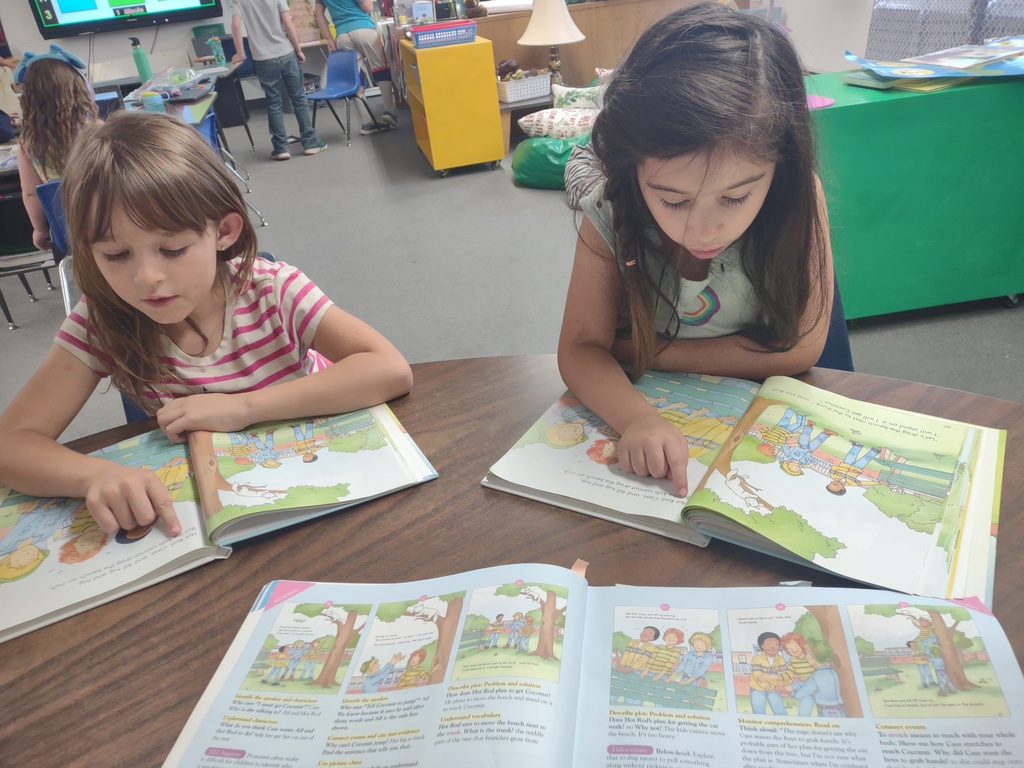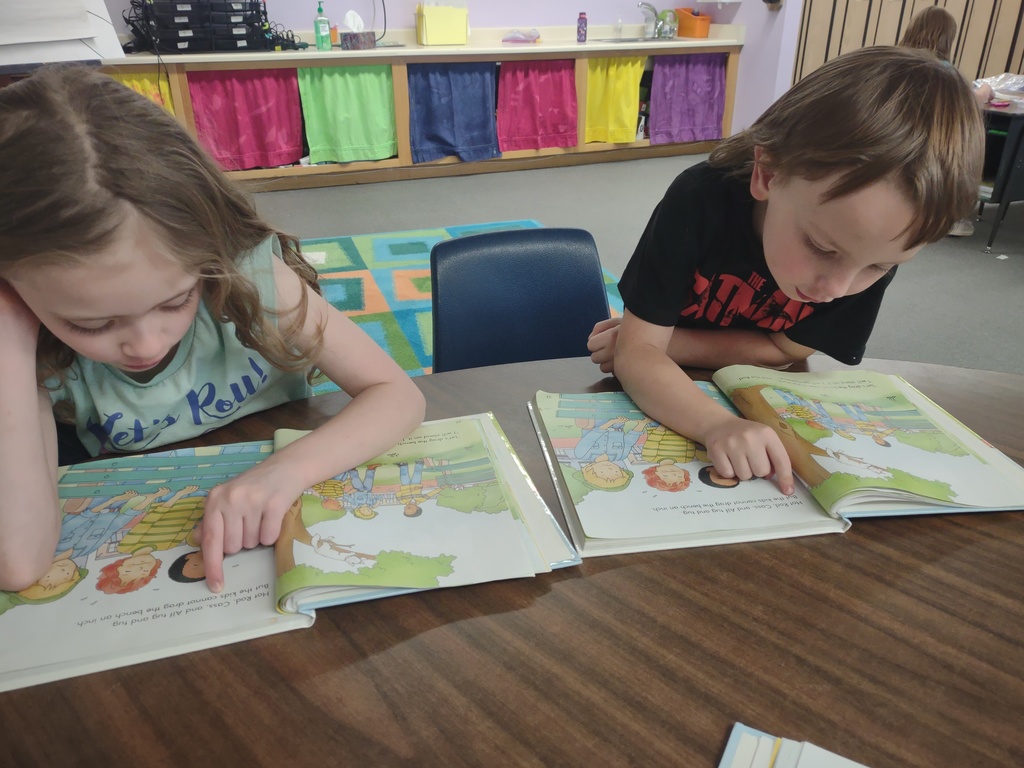 The third grade has been working hard on learning Self-Concept during our Social-Emotional Learning time. The students have learned that Self-Concept means how we think and feel about ourselves. We created timelines of important events in our lives that helped shape our Self-Concept using construction paper and red yarn!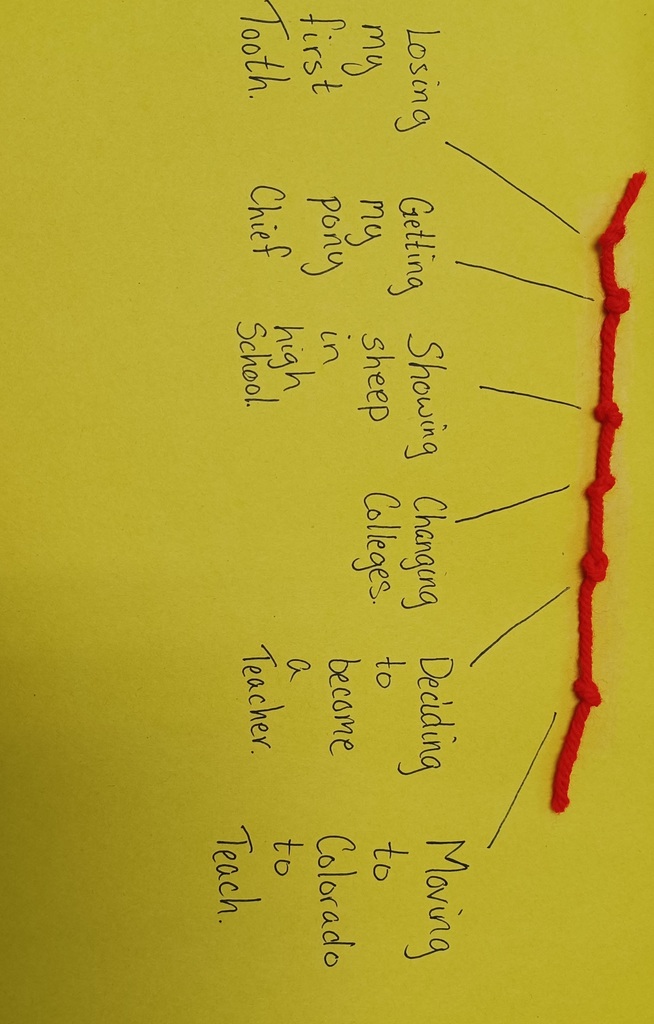 The 7th grade Shop Skills class used a handsaw to cut out several new door stops for use all over the school. Since the beginning of the year, we have been laser focused on shop safety. Needless to say, everyone was very excited to start this project!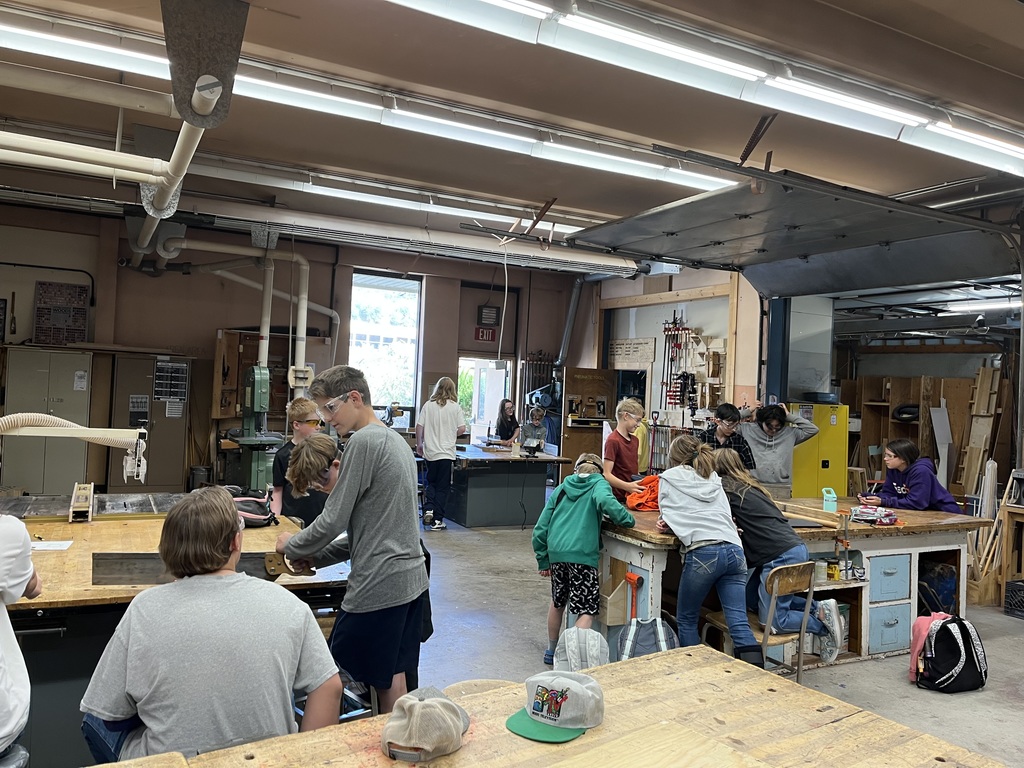 Elementary and secondary PE classes kicked the fall season off by learning about volleyball and striking skills. Football and throwing skills will be next.

Students in the 8th grade American History class have been working extremely hard on an exploration project. The map shown in the photo was created by an 8th grade student who has made it look like an old map from the 1600's!

Our 5th graders revisited the writing process today! We reviewed how to write complete sentences containing a subject and predicate, as well as how to write a strong paragraph using the Hamburger Graphic Organizer since we all love hamburgers and writing! Reminding ourselves how to write using complete sentences and how to structure our paragraphs will strengthen our writing and impress our readers.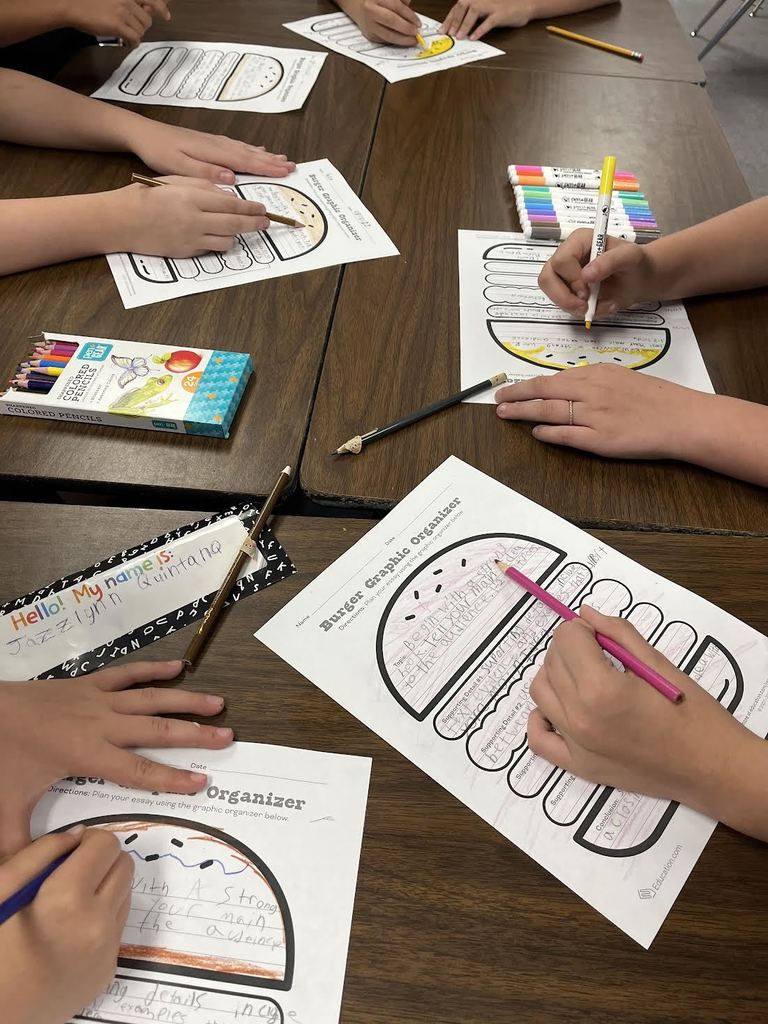 Cotopaxi bands are diligently preparing for their winter concert on Thursday, December 15th! High School band began working on a transcription of a well known J.S Bach composition on Wednesday.


With a small class of six, the Valley Cutlass newspaper staff are working hard to write, design, and produce their first publication of the year. The variety of articles include sports features, a fun page, and school events. Throughout a series of papers, the group is also planning to spotlight all teachers and staff. The first edition will highlight mostly elementary staff with secondary to follow next month.
The Colorado Mission of Mercy (COMOM) is a large-scale dental clinic that is held annually in a Colorado community. The concept is simple: Create a two-day dental clinic in a large facility and open the clinic doors to the community. Dental services are provided to any person on a "no questions asked" basis. Patients are evaluated and treated based on their most urgent dental needs. Patients undergo dental treatments such as cleanings, fillings, root canals, and extractions. The best part about COMOM is that this quality treatment is provided at no cost to patients. Since its inception in 2007, COMOM has served 17,000 patients and provided $15,000,000 in donated dental care. Our Mission COMOM's mission is to provide quality dental services, at no cost, to individuals of all ages who cannot afford and access dental care; eliminating dental pain, promoting oral health, creating smiles, and providing oral health education.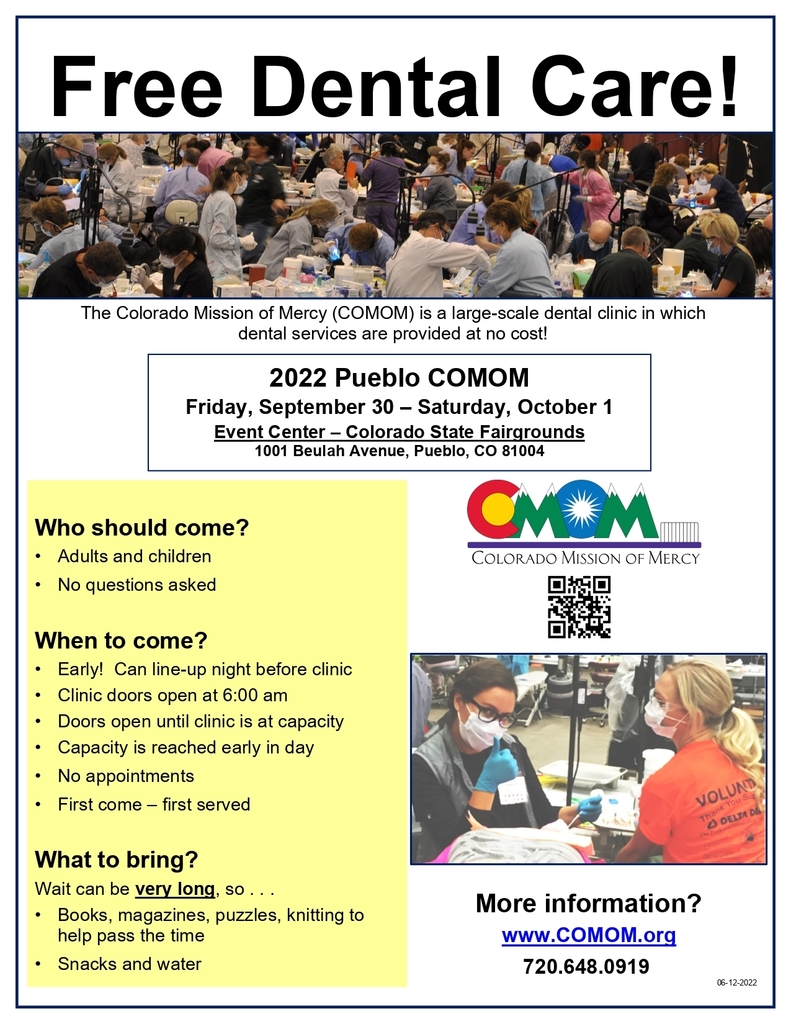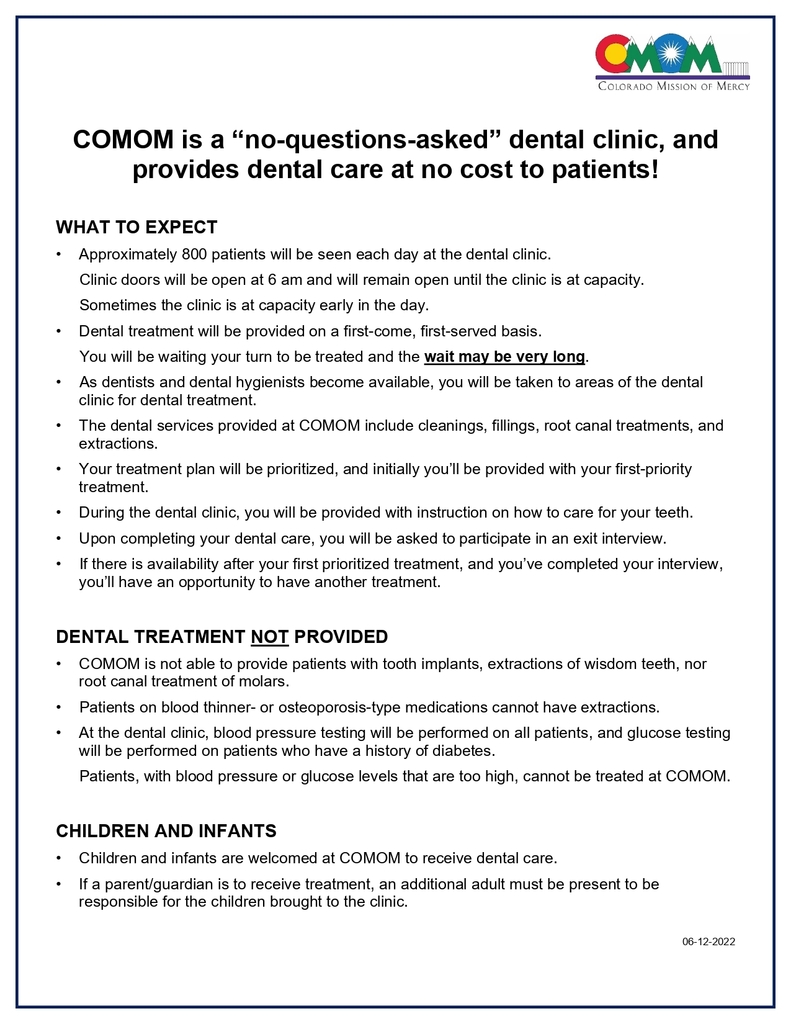 Check out our students in Mrs. Riedel's Math Strategies class. Students see math is everywhere, even in determining how rocket nose cone length affects flight.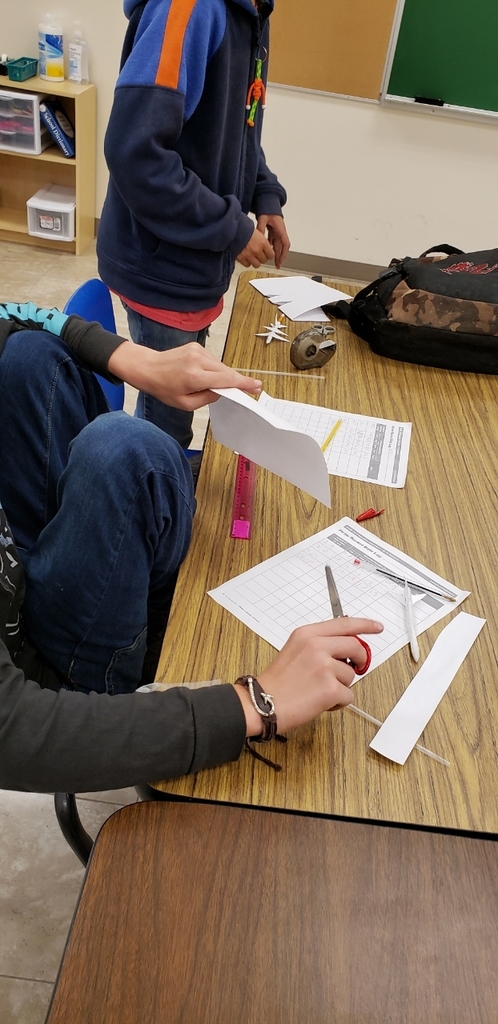 Our first annual Meet the Pirates football fundraiser was a success! Fans and community members visited with players and coaches, ate hamburgers and hotdogs, and watched the team scrimmage.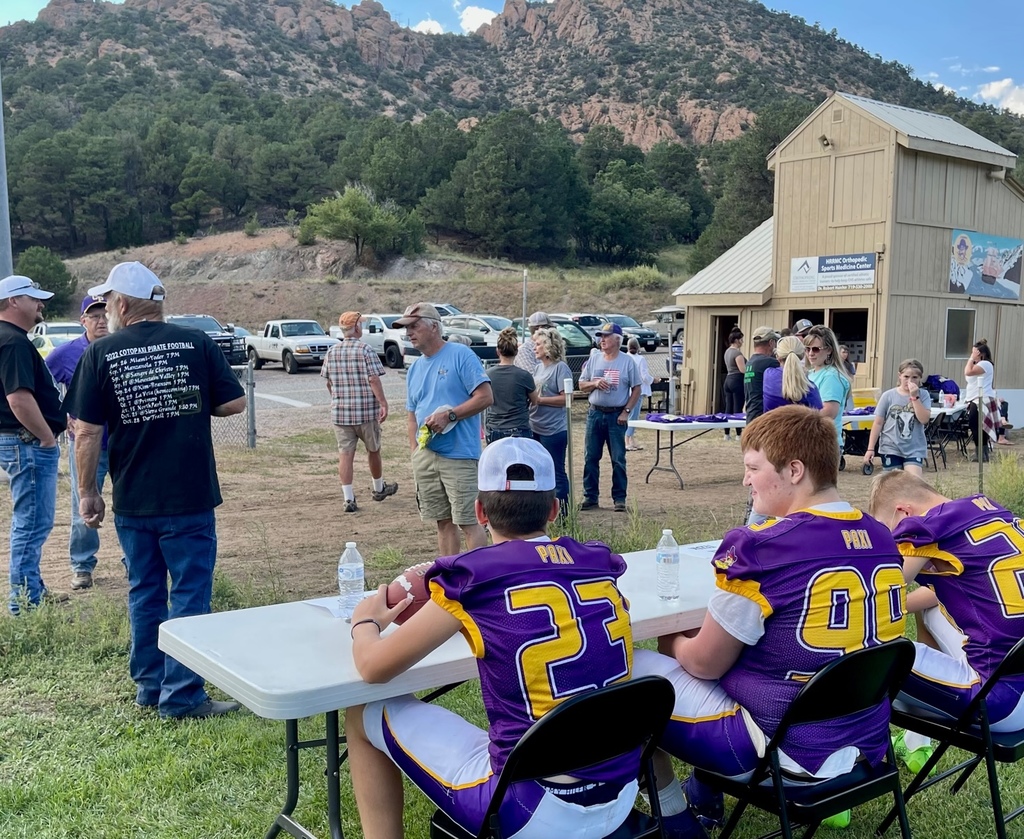 Welcome back to school, Pirates! Our first day was full of fun, positivity and Paxi P.R.I.D.E -Positive Attitude, Respect, Integrity, Determination, and Excellence.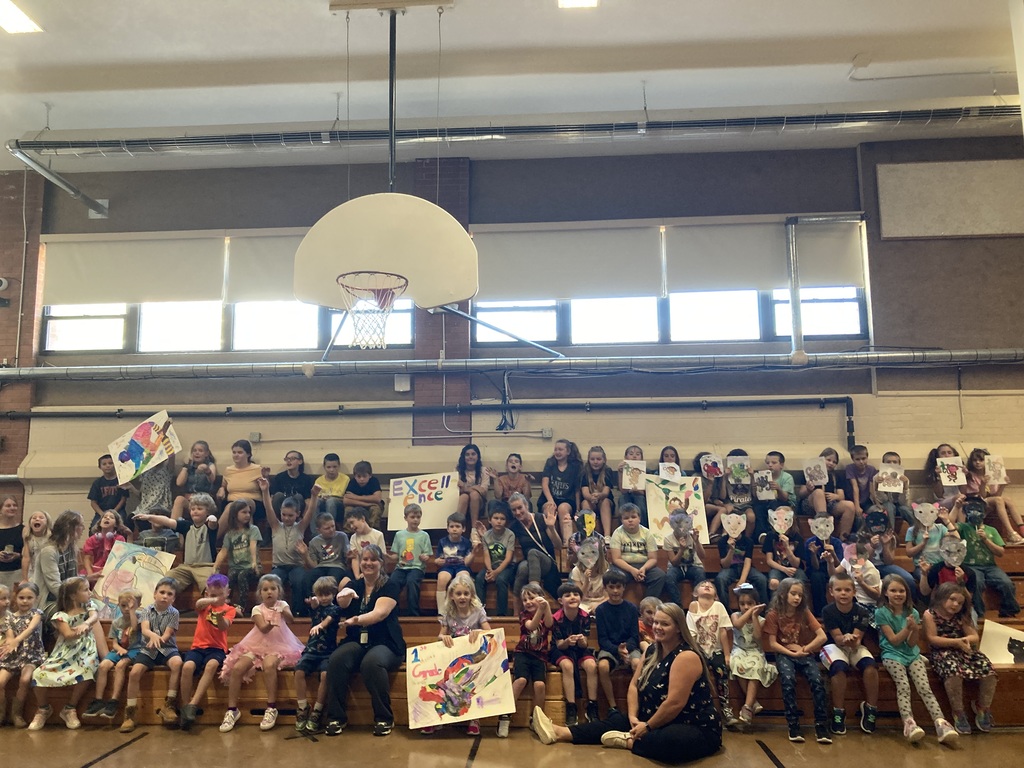 Teachers and Staff have been working hard in preparation for a new school year. We are excited to welcome all of our students back! We have missed you. See you Monday, pirates!