In light of the tragedy in TX, the district has requested increased deputy presence in our area. Support services will be available for our staff and students who might need it. Our hearts go out to Uvalde, TX.

Please note, due to high winds today the #3 bus will drive an alternate route this afternoon. As in the past, drop-off times will be altered. Please note the following drop-off times: 4:09 PM - CR 1A 4:13 PM - Flying Eagle Trail 4:20 PM - HWY 69/1A 4:35 PM - The Y 4:37 PM - Shannon Road 4:44 PM - CR 27A 4:49 PM - L Path 4:54 PM - Elkhorn Rd 4:59 PM - 17th Trail 5:02 PM - 12th Trail 5:02 PM - Palmer Rd (The Palmer Rd stop will drop off at 12th Trail)

Today the Cotopaxi School will be holding it's annual Elementary Field Day! Activities will begin at 1:15 PM. Parents and family are welcome to watch and cheer for the students during the Field Day activities, however, please remember to check-in at the office to receive a visitor's pass before proceeding to the field!

First-grade students have been learning about animal adaptations. This week we talked about "Why do birds have beaks?" We did an experiment where the students used straws to imitate a pointy beak and split paper cups to mimic a flat-billed beak. They used these beaks to try and pick up food (cut straws) in different environments, i.e., with and without rocks (beads). The students were able to see how each beak was helpful in different situations.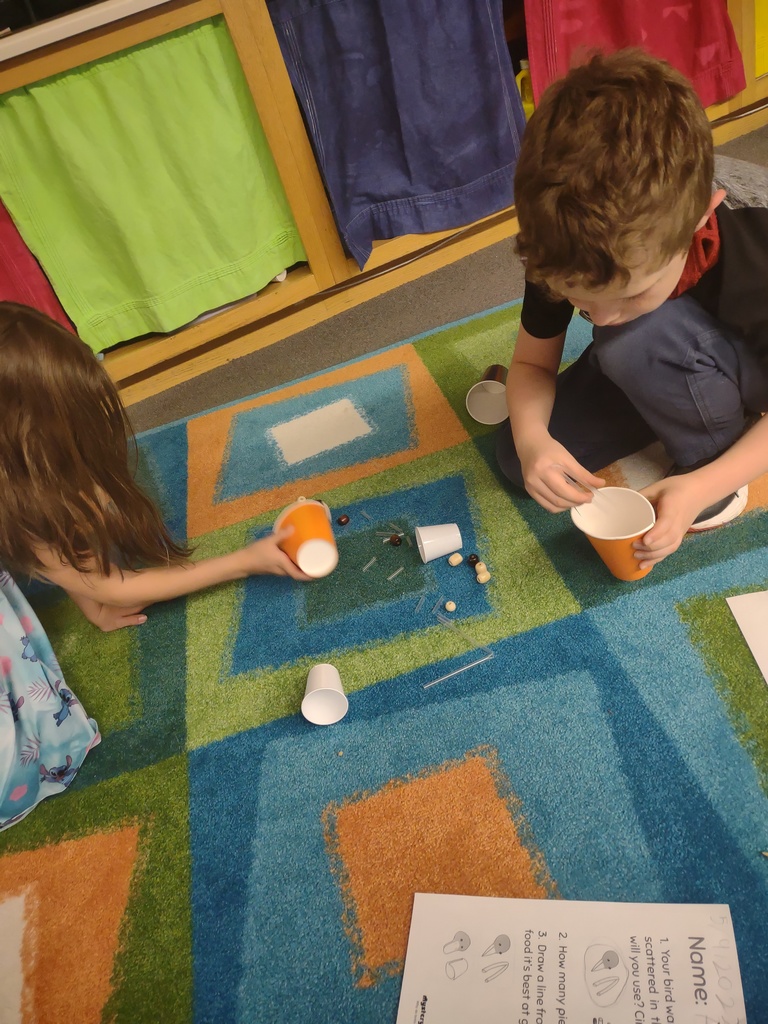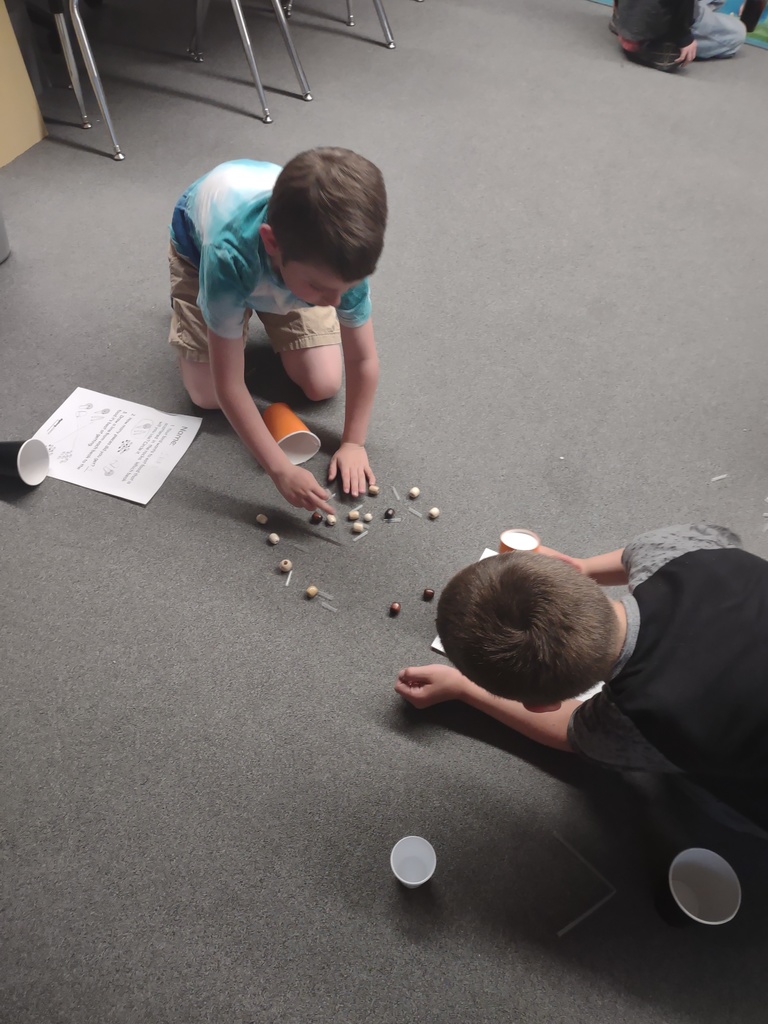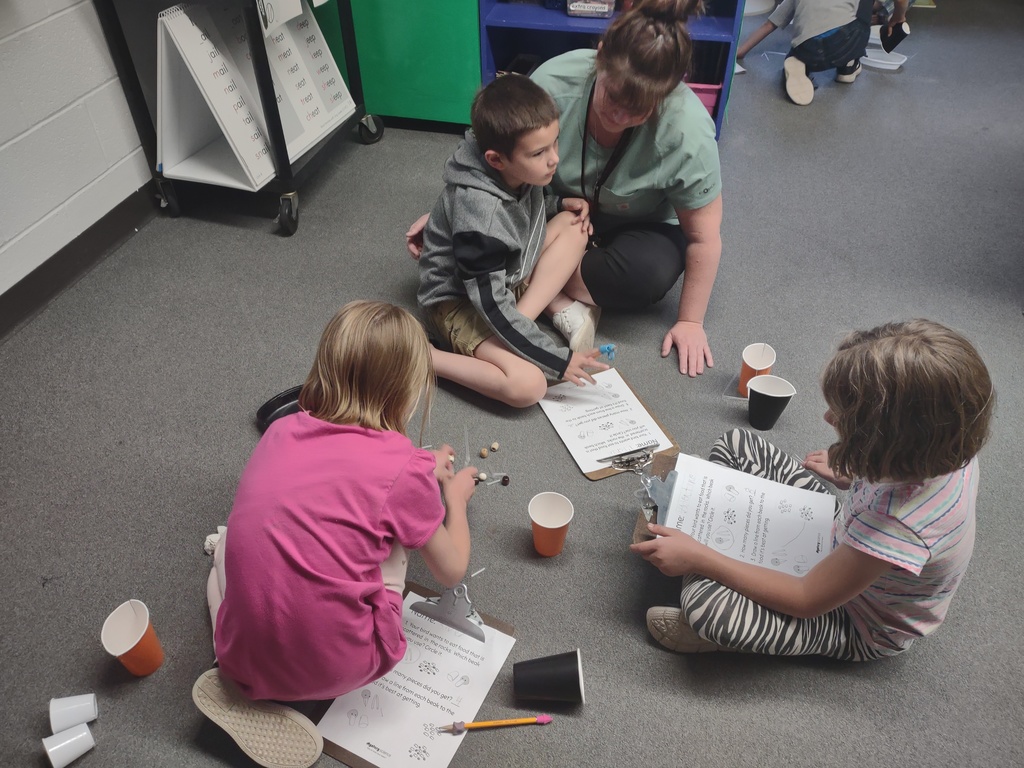 The PTC meeting originally scheduled for tomorrow evening has been cancelled due to conflict with MIddle School Baseball game in Salida.

As the end of the year approaches, many classes are working on big projects. The Cotopaxi Middle School computer class is working on a newscast! This photo shows a few students in character as they work toward the final filming of the newscast.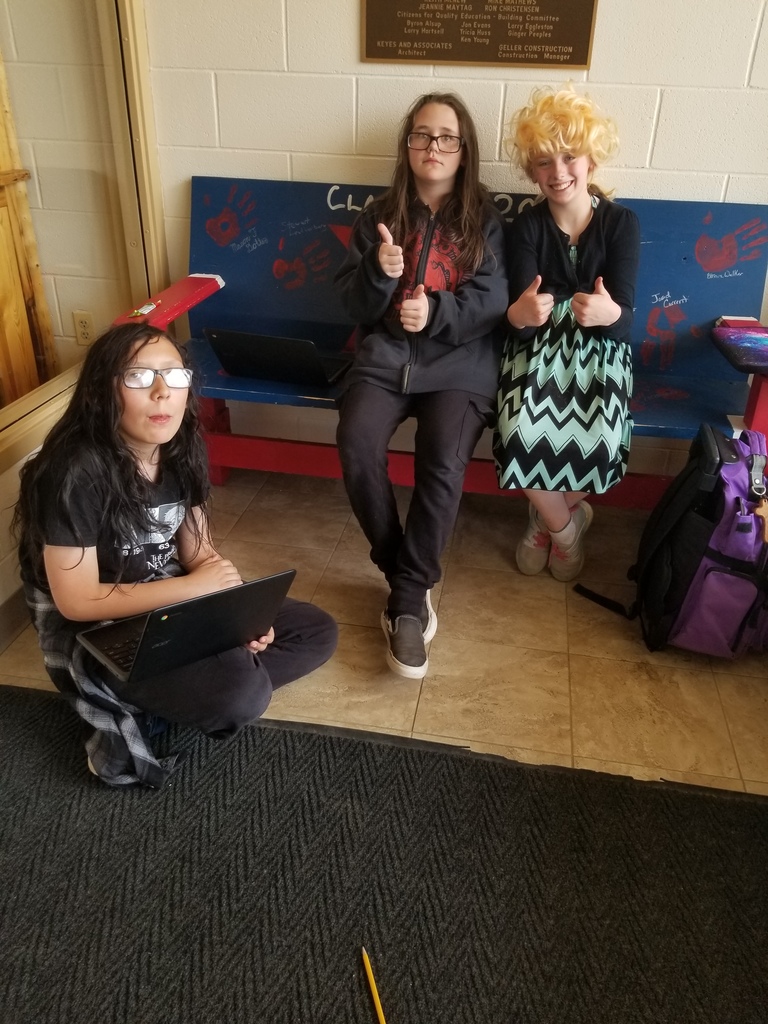 The third grade is very excited about our trip to the Cheyenne Mountain Zoo. I am also excited to be going on this field trip!

Yesterday our Junior/Senior High School students attended an assembly highlighting traffic safety. Students had a great time engaging with the game show format and learning about the importance of safe driving practices!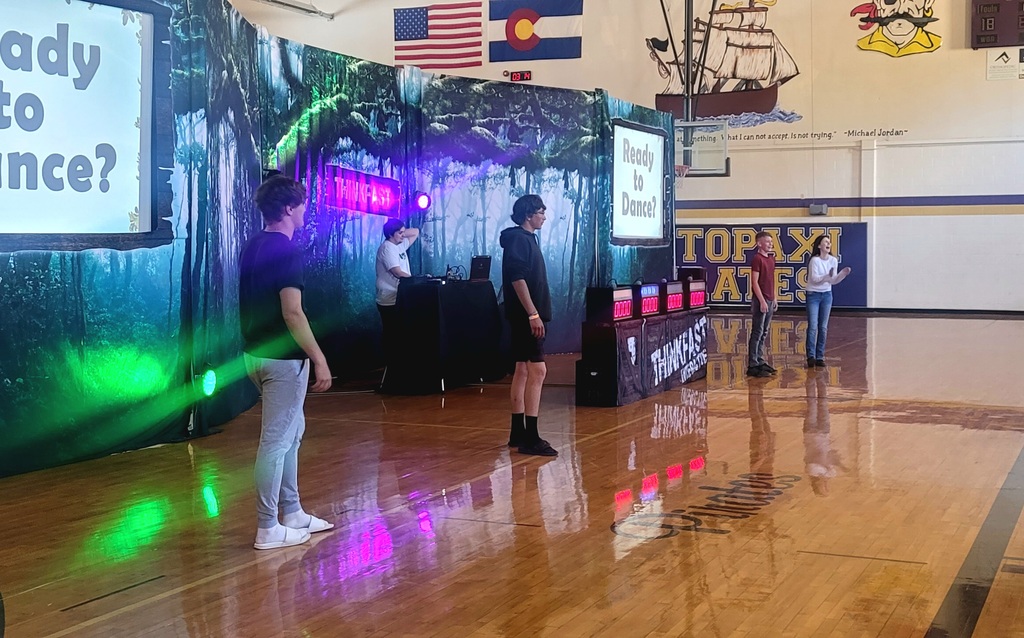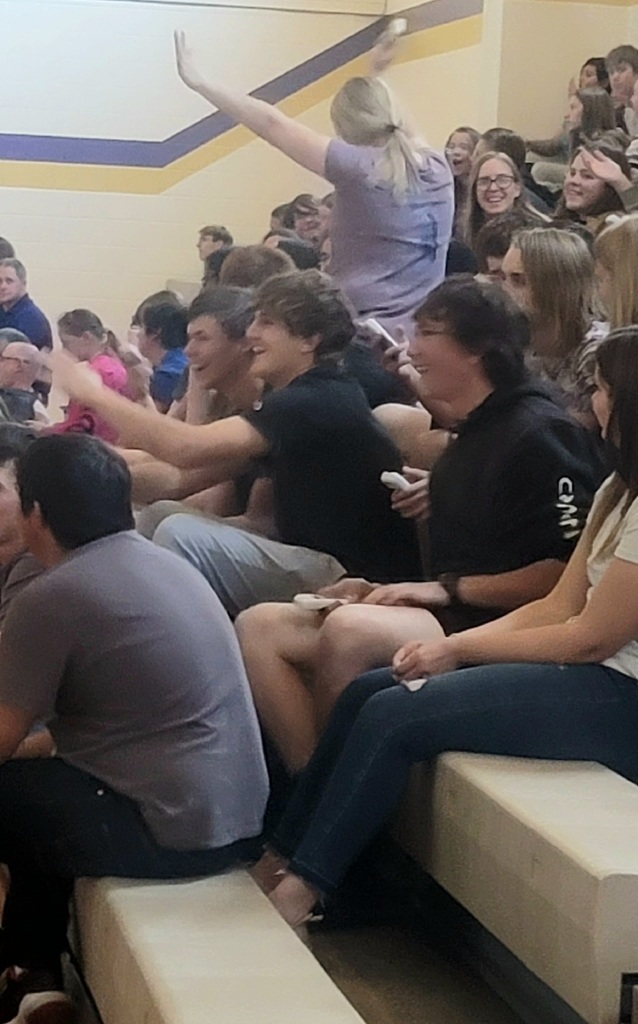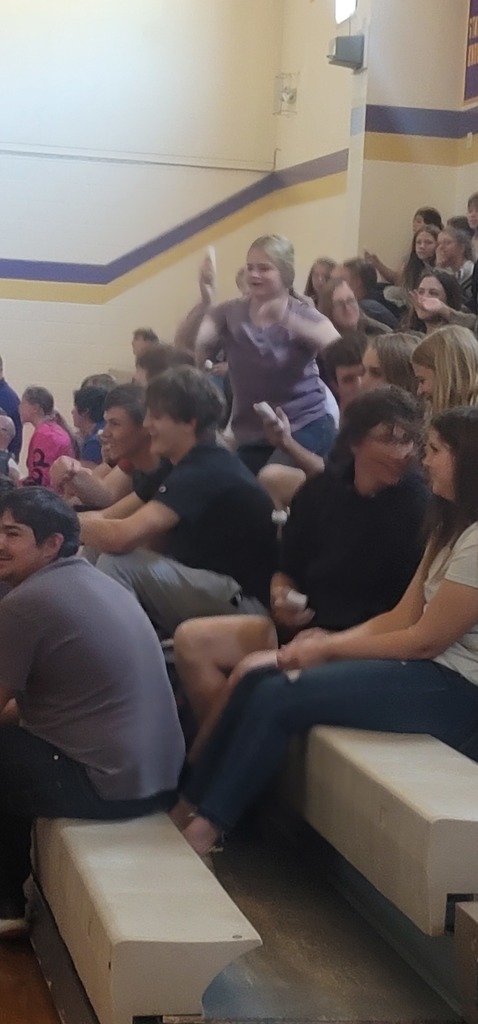 Cotopaxi Early Learning Center students loves story time! We invited Mr. Eckelberry to read to the preschoolers. He read "Roger's Upside-Down Day" a fun story about a boy who could walk across the ceiling on a sunny day and then fall back down on his bed when the North Wind blew. The kids seemed to enjoy the story being read by Mr. Eckelberry and invited him back another time!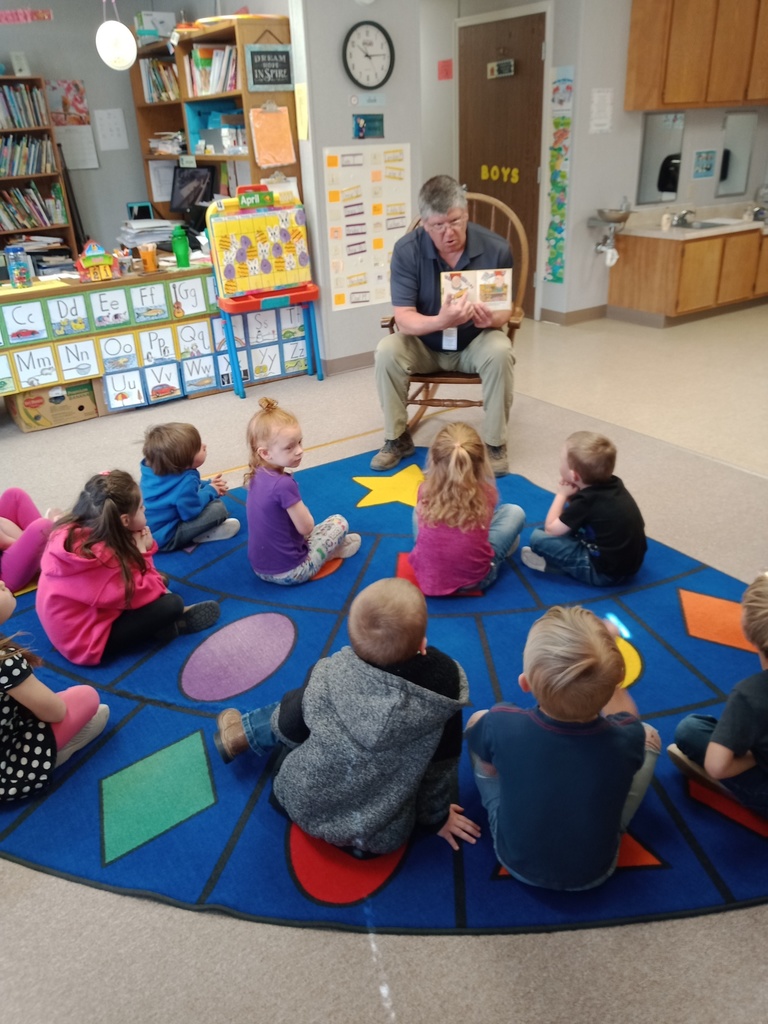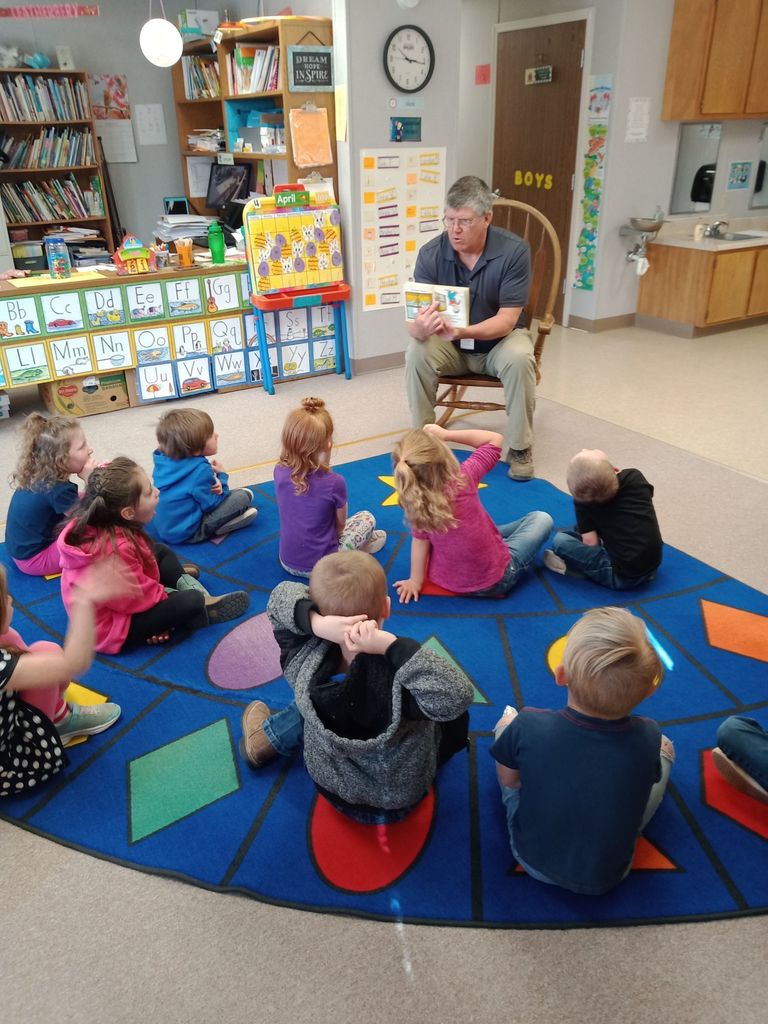 5th Grade had a successful first field trip. We traveled to Adams State University to visit the geology museum and the planetarium. Students learned how old humans are, compared to our Earth and the entire universe. Let's just say that's a very long timeline. The geology museum also had some incredible fossils and minerals to check out. Then a professor from the universe presented a live showing of the Sun through several telescopes. Did you know several storms are happening on the surface of the Sun right now! We finished the presentation with a bit about how the constellations we see change throughout the seasons because of the Earth's rotation around the Sun, which we are learning in class right now. Our 5th-grade field trip was fantastic!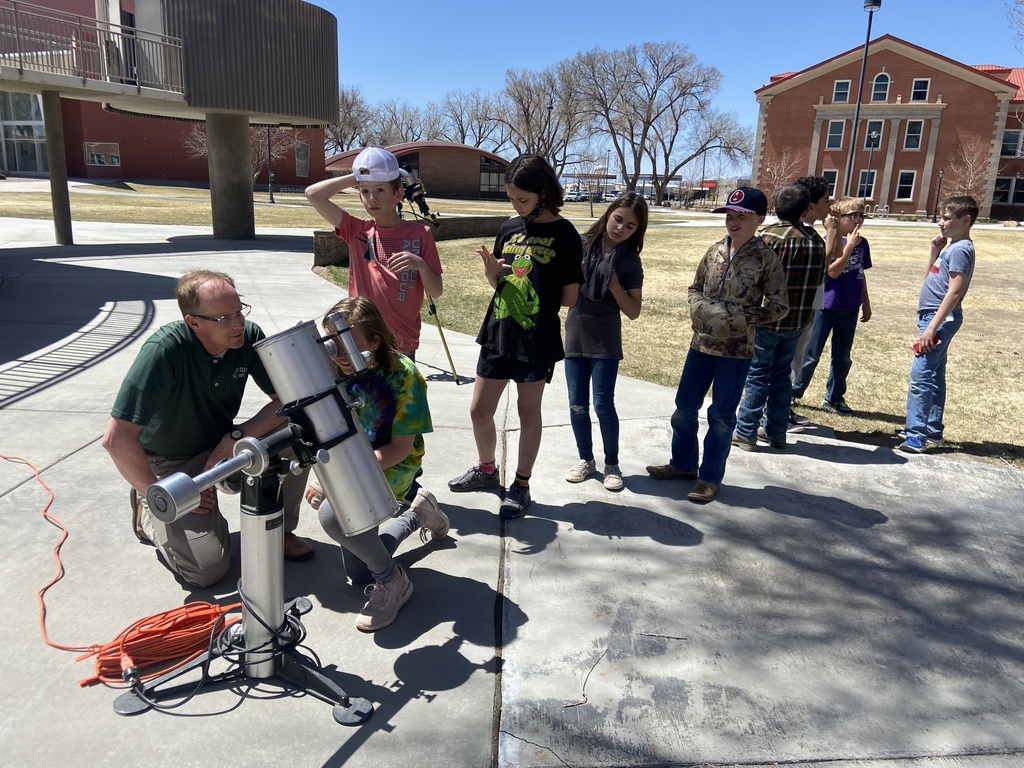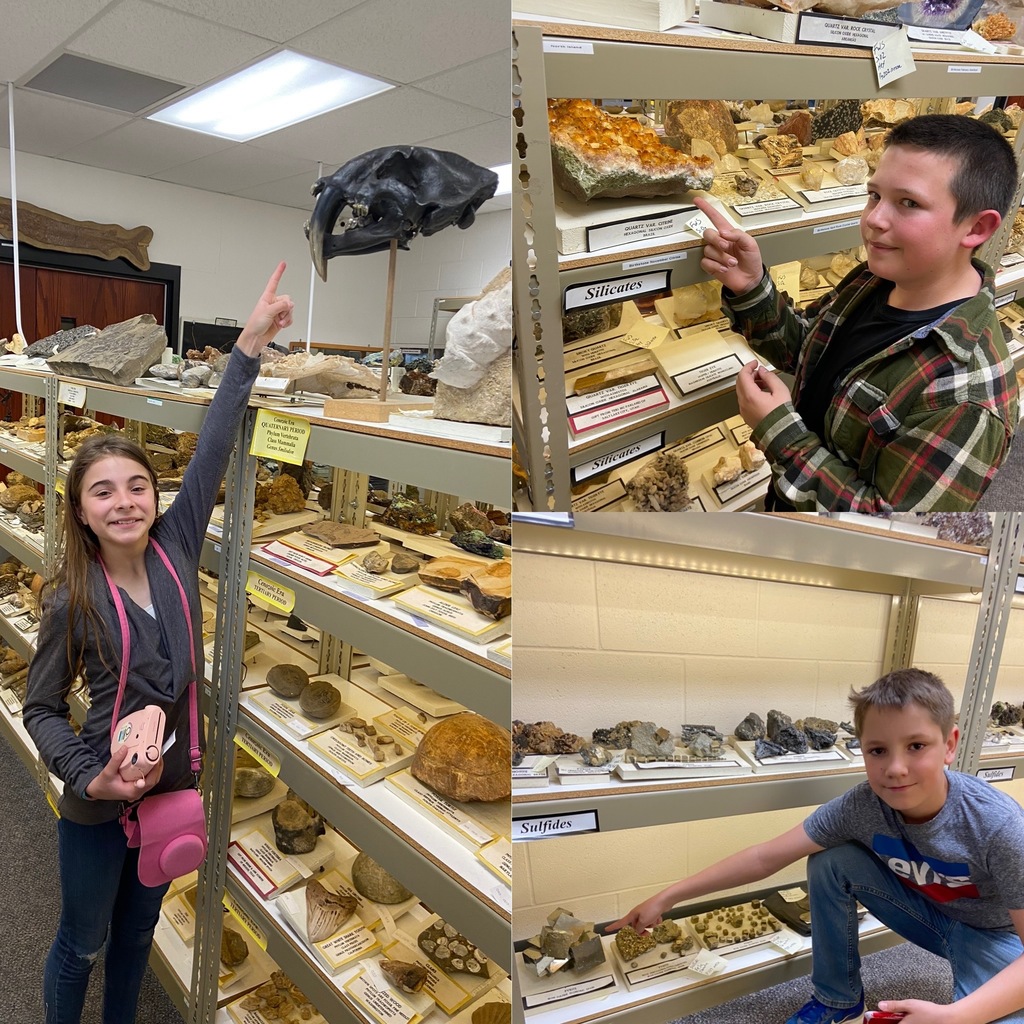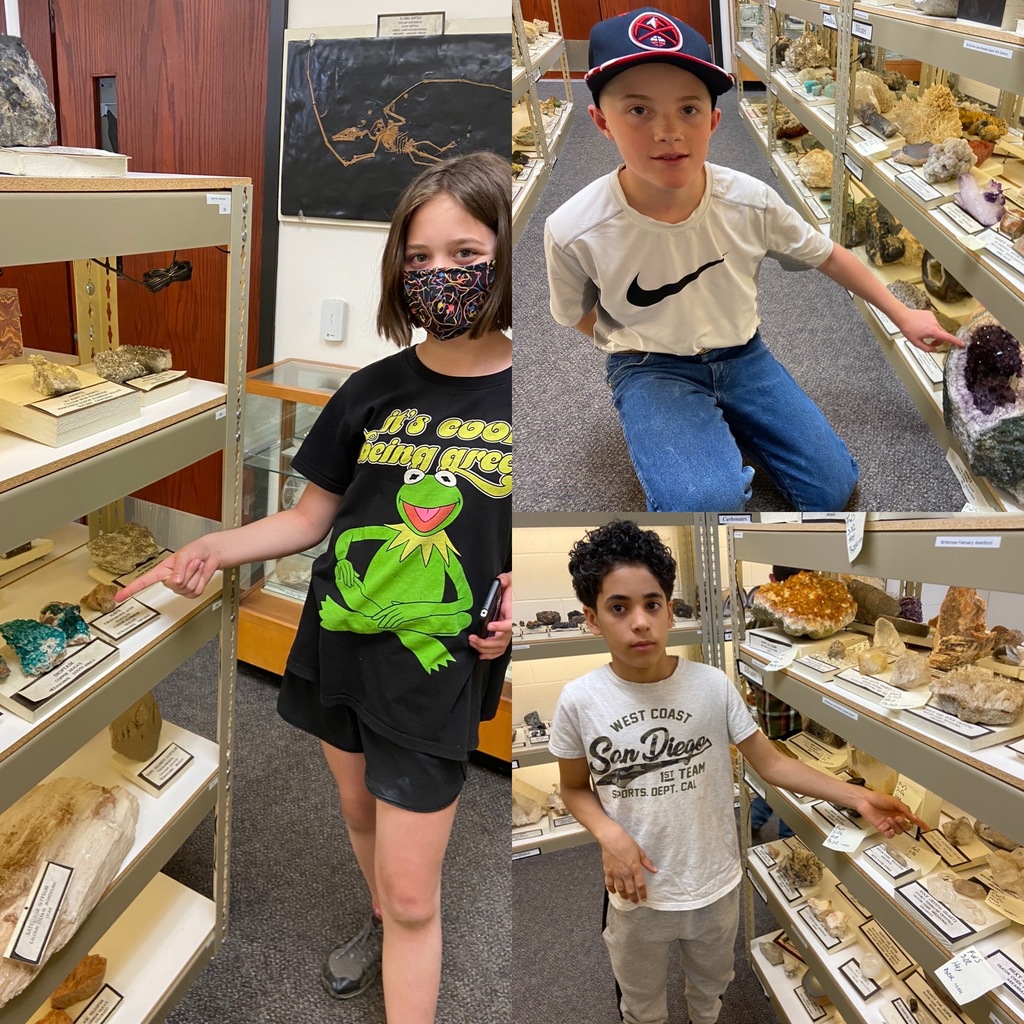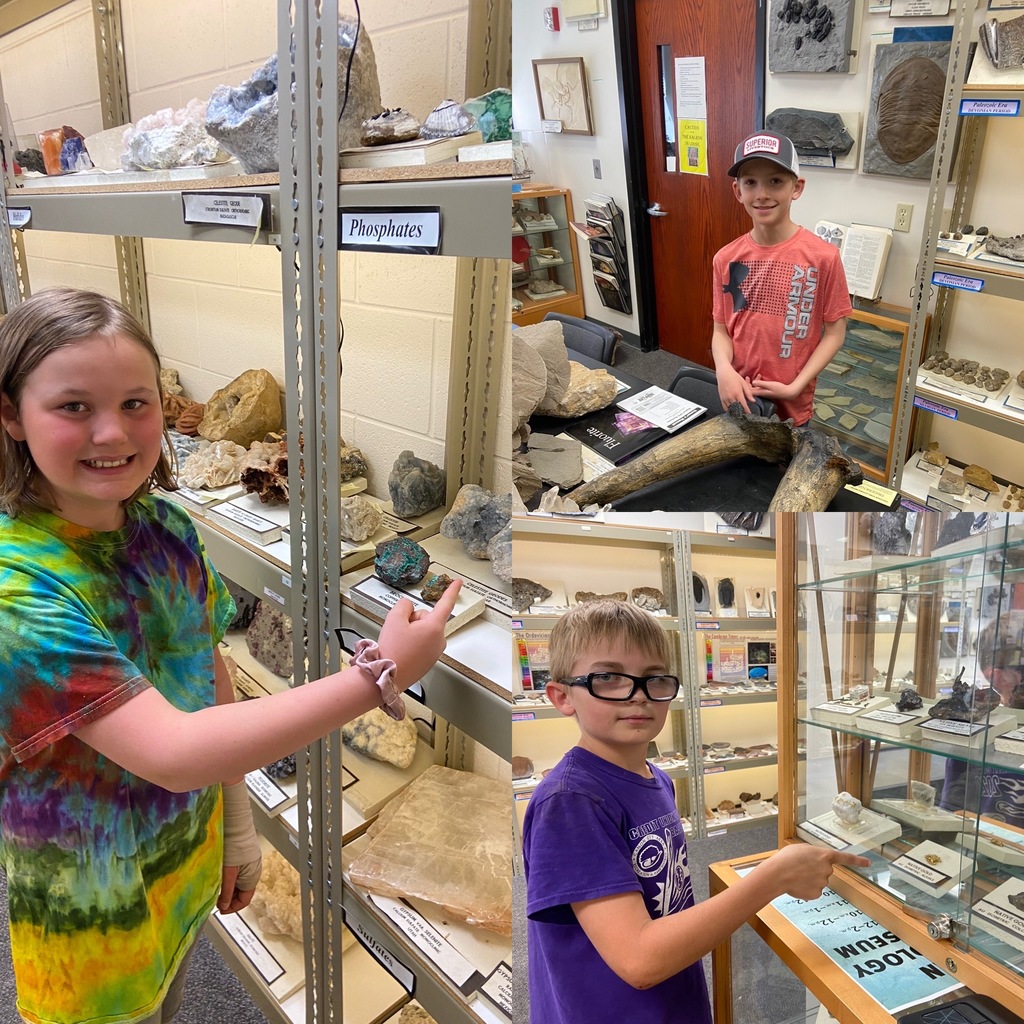 The Health and Wellness class conducted a survey for high school students in order to help assess what types of stress their peers were experiencing related to school. The class took the survey results and formulated a plan to help their peers deal with stress. This semester they continue to share stress relief tips including Monday morning positivity quotes, relaxation websites, and tips specifically directed to reducing stress due to school, home work and sports.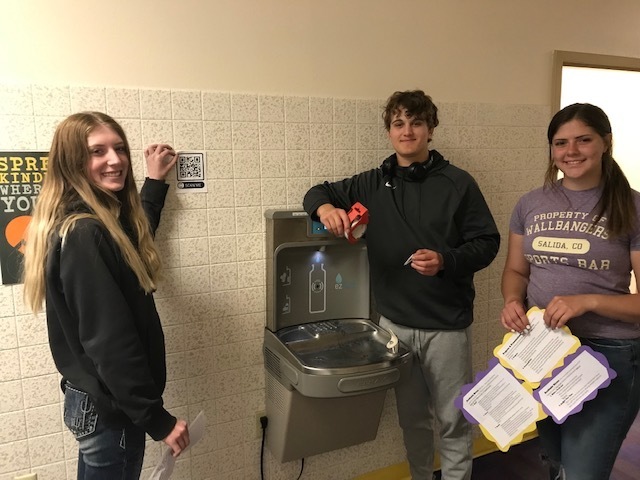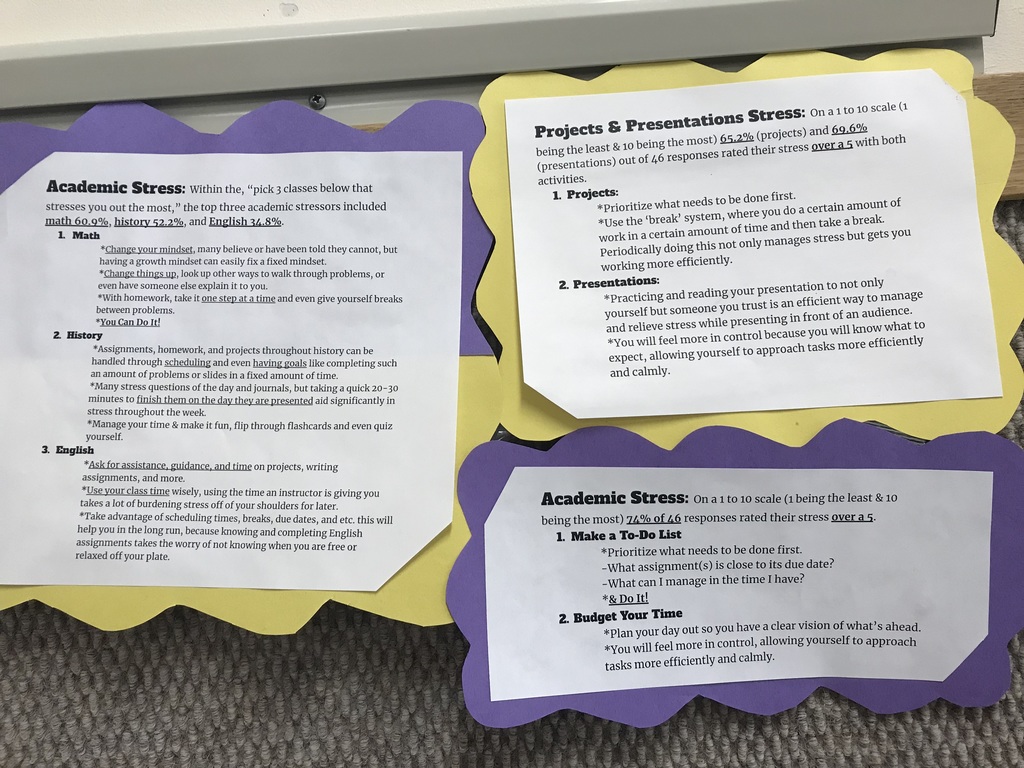 The freshmen, sophomore, and junior English classes are in the final stages of writing their argumentative research papers. Students have spent the last few weeks choosing topics and conducting thorough research about them in order to synthesize their findings in a detailed essay. The goal is to argue their points effectively while accurately citing their sources.
This week 4th grade has been working on chain reaction projects. We have had fun trying to make them work. Next week they will branch out and start adding to their own projects to make them unique! This could be very interesting!!!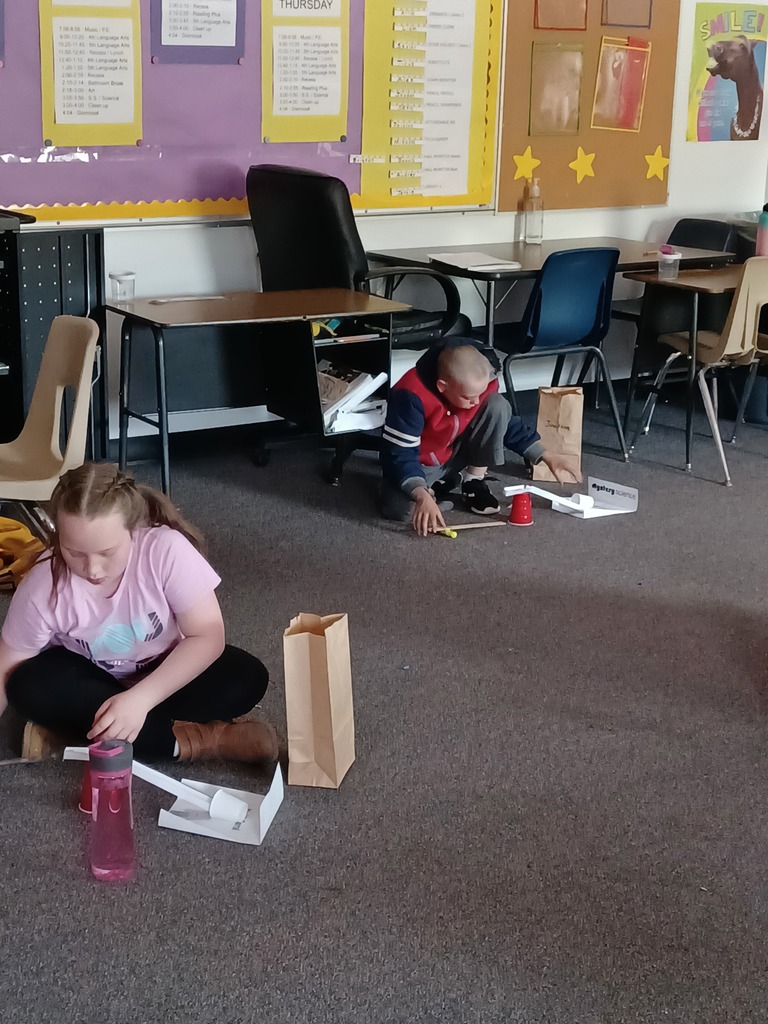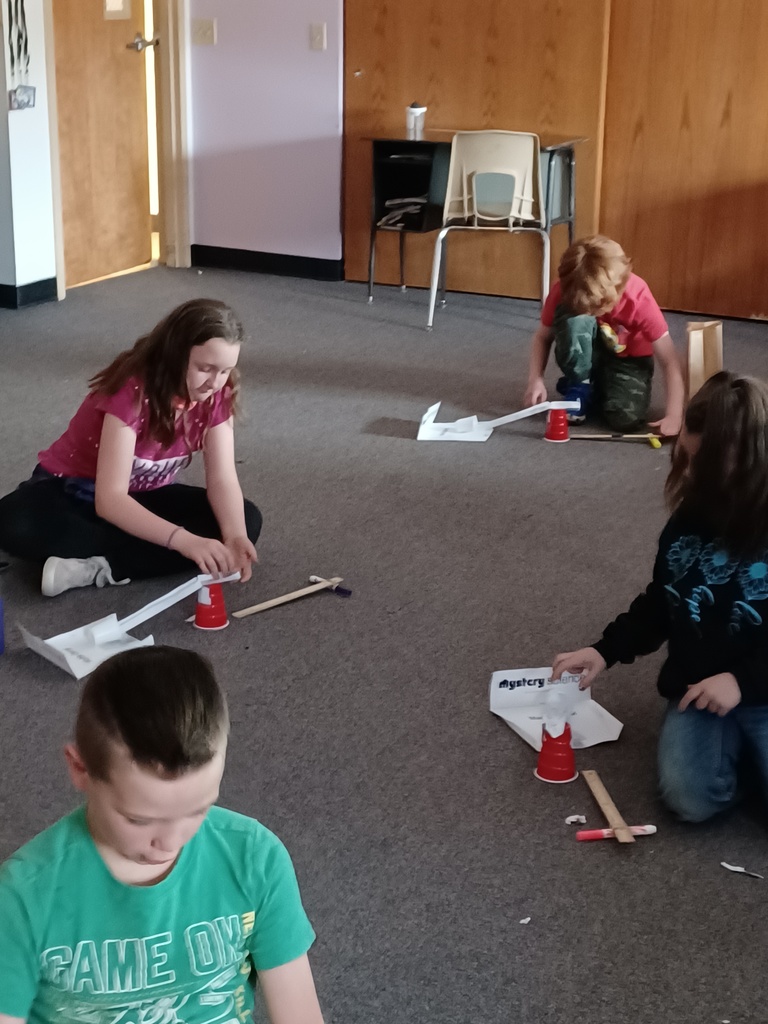 High school Industrial Arts classes have continued to improve their welding skills and knowledge. We plan to visit Pueblo Community College this week to learn about their welding program and tour their facility. Jr. High students are completing basic woodworking projects and spending some time at the school trail and disc golf course making improvements.

Cotopaxi Early Learning Center students want to know - how do worms get into the bottom of our slide when it rains?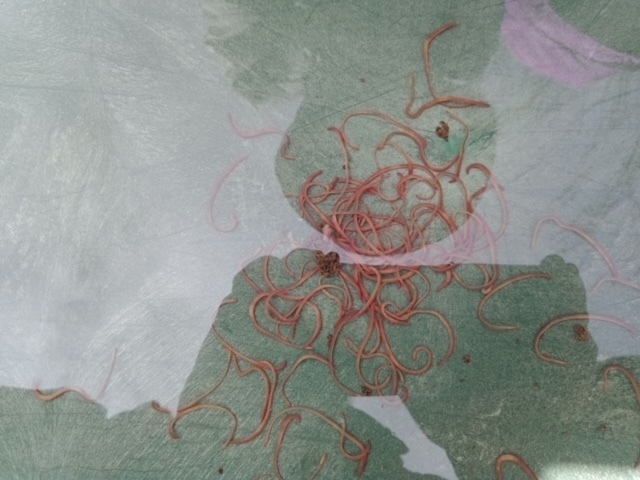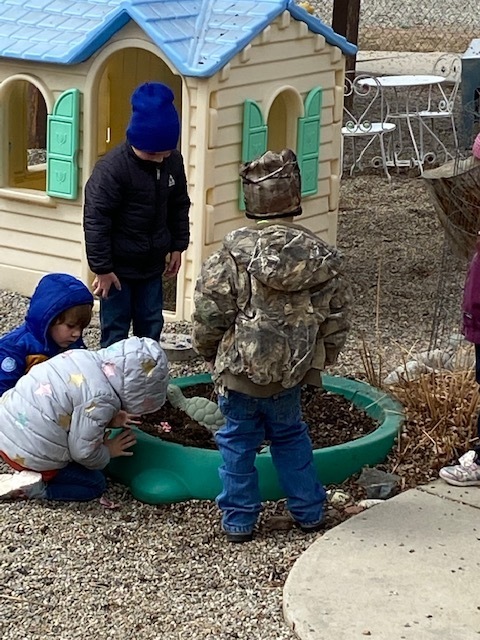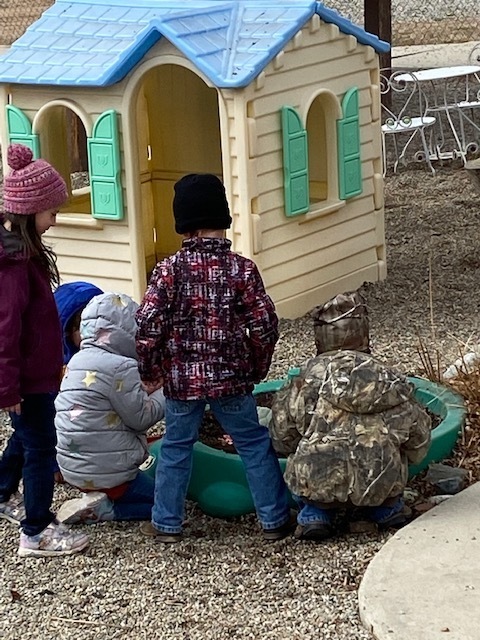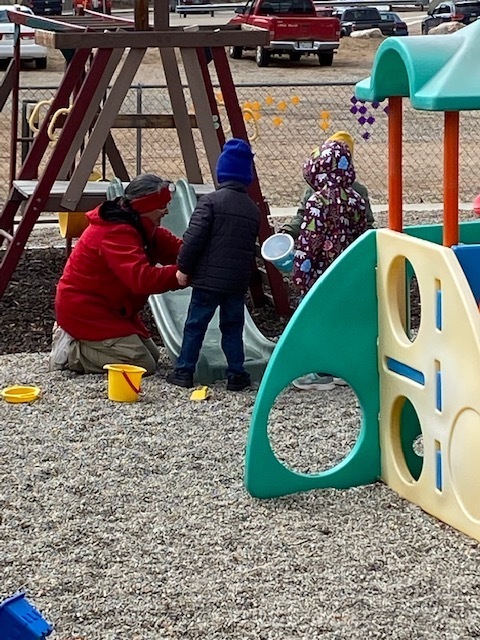 First-graders took advantage of our beautiful spring weather by stepping outside to read the story "The Lost Mitt" from their Superkids reading program. They enjoyed the warm weather until the wind sent them back inside. Taking our learning outside is a great way to get fresh air while continuing our daily adventures with our friends the Superkids!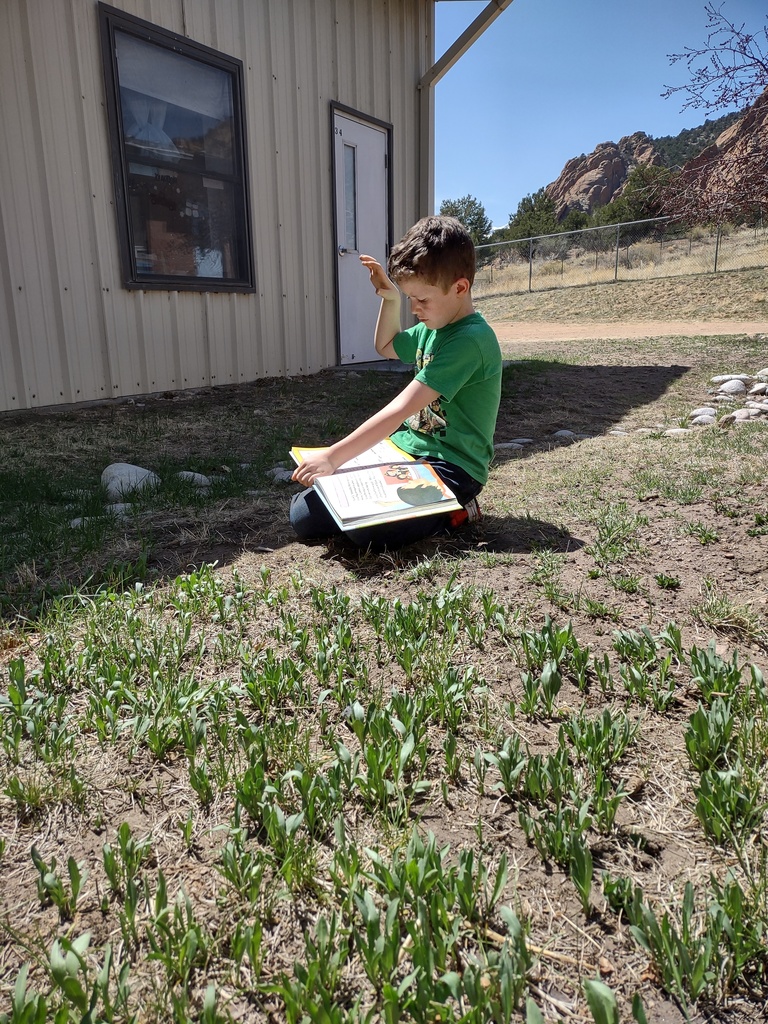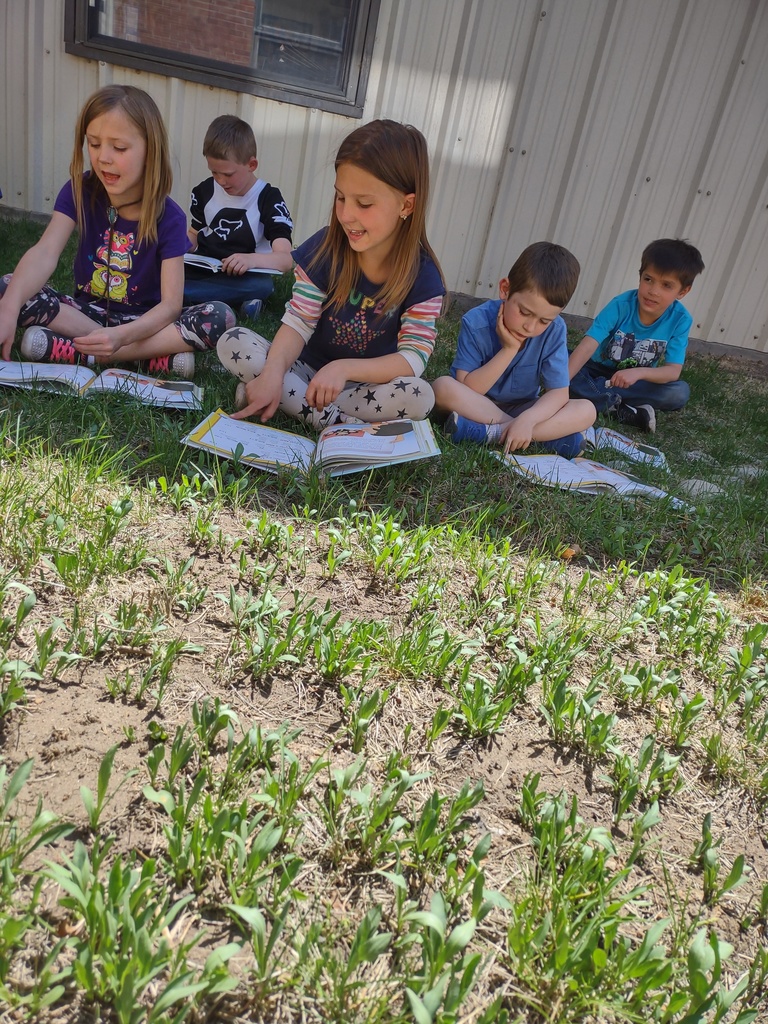 The spring band and guitar concert is less than a month away! A reminder to families that the original concert date of Thursday, May 19th has been rescheduled to Monday, May 16th at 6:30pm to accommodate high school track.
High School PE is taking advantage of the warm temperatures by exploring the incredible backyard that we have at Cotopaxi.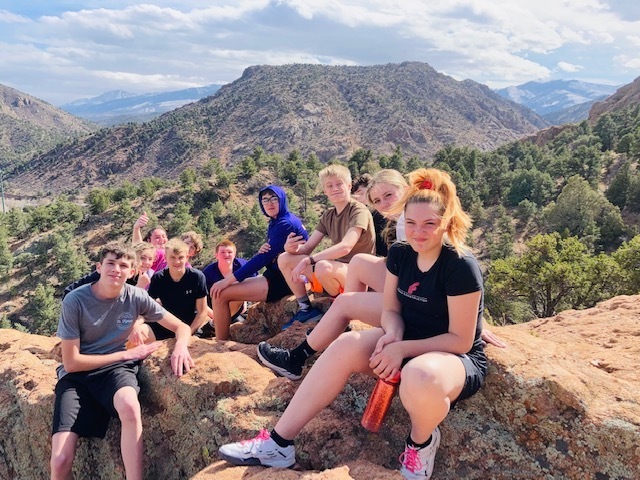 Better late than never! The Cotopaxi Early Learning Center celebrated the 100th day of school in March! The preschool uses their math skills every day! We use math during calendar time, "kid counting", counting how many days we have been in school, breakfast, lunch and snack time, activity time, during outdoor and clean up just to name a few. We make predictions, make graphs and work on patterns. Math is very important in all aspects of our day!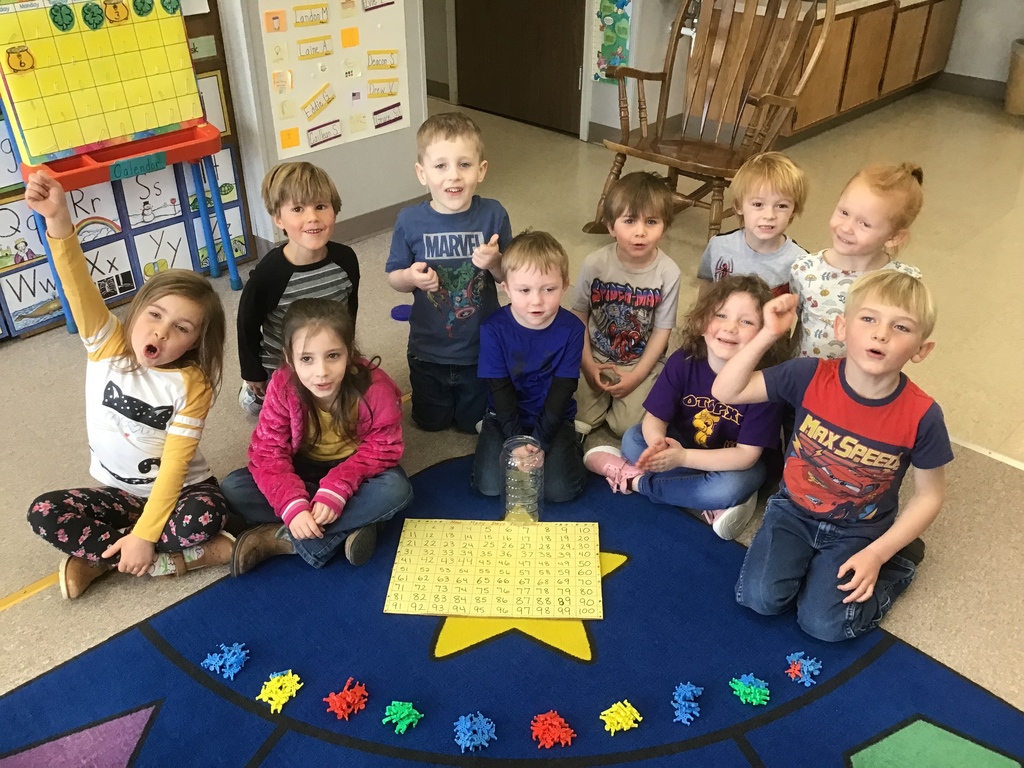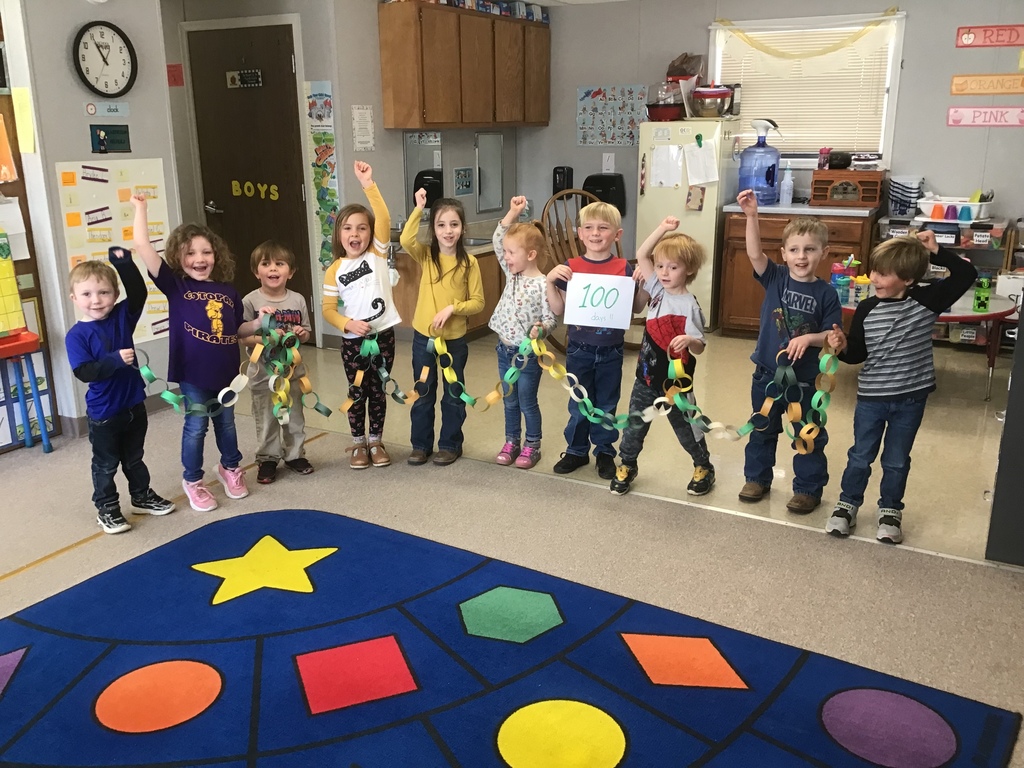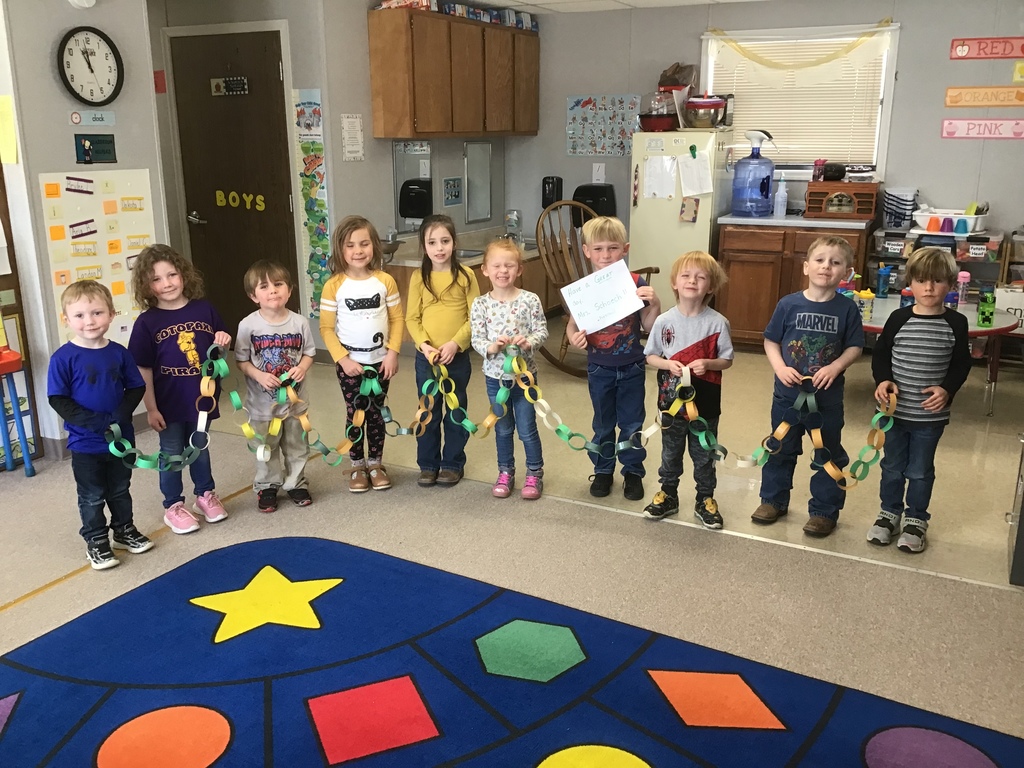 The statistics class recently created a survey on preferences for the next school year. Some of the questions that were asked were about the length of the week, block scheduling, and classes that they would like to have offered. With 85% of the students responding, 91% prefer the four day week, Monday toThursday, 87% prefer a block schedule or a hybrid block schedule, and the top classes that they would like to have next year are weightlifting, home economics, and mechanics. They did a great job with this project!