The sophomore and freshmen English classes have been delving into the art of rhetoric. Over the past week, students have been searching through media to learn and locate persuasive (rhetorical) techniques and devices. With the use of "good old" scissors and glue, they cut out examples from magazines and pasted them on posters to show their understanding. The students enjoyed this project as it was something new and different from the everyday lessons.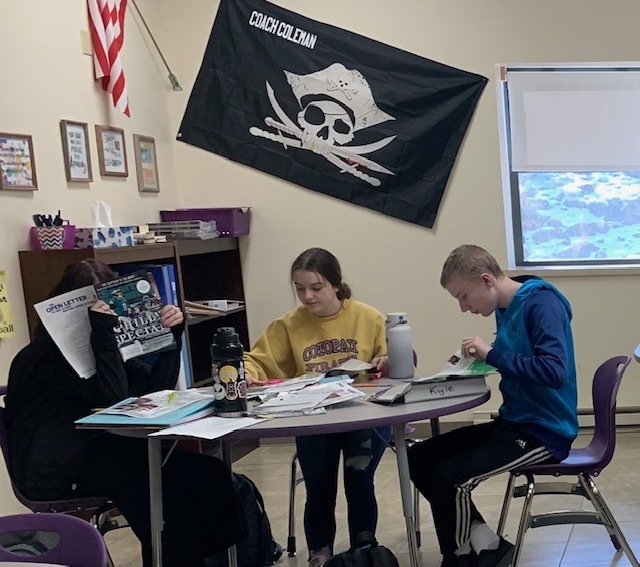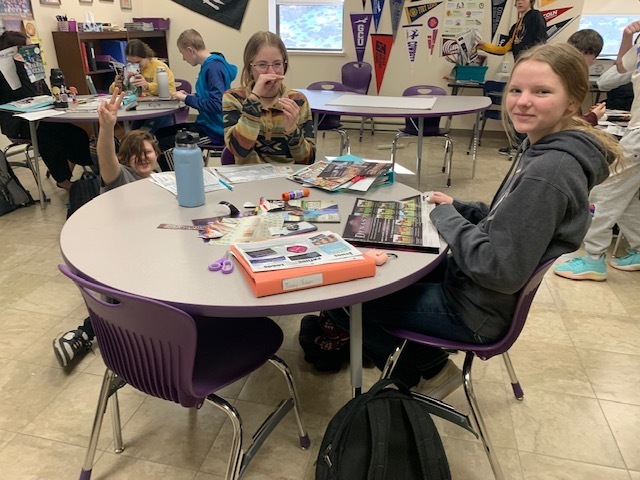 First-graders have practiced their public speaking and listening skills by having Show and Tell every Thursday. Students work on standing up straight, talking loud enough for everyone to hear, and not using their props in a distracting manner. They have also worked on giving the speaker full attention, keeping their hands and feet quiet, and staying silent until an appropriate time. Last week, we had lots of fun using these skills to have a class debate over whether cats or dogs make better pets.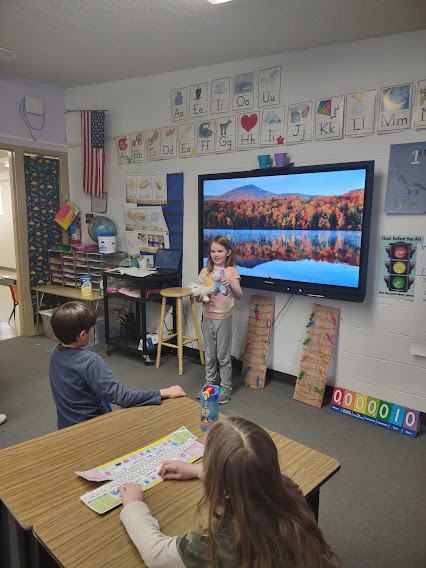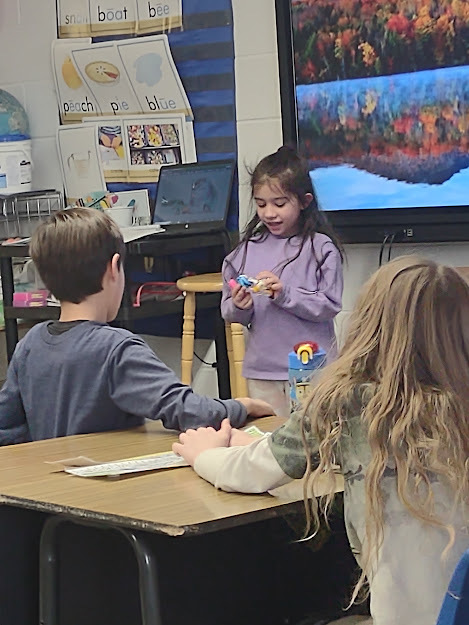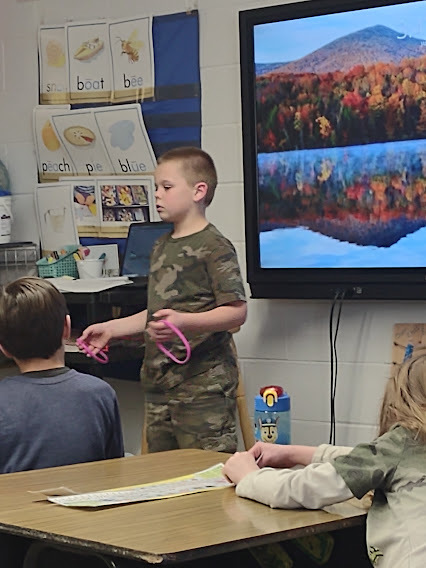 Julie Nutter, Dental Hygienist from Chaffee County Public Health made her annual trek to Cotopaxi Early Learning Center to teach the kids about the importance of Dental Hygiene, brushing their teeth, and eating healthy foods. Julie provided the preschool with a Cavity Free at Three screening of the children's teeth, cleaning and fluoride treatment. She also read the children 2 stories, shared her puppets and let the children experience brushing a dinosaur and dragon puppets teeth.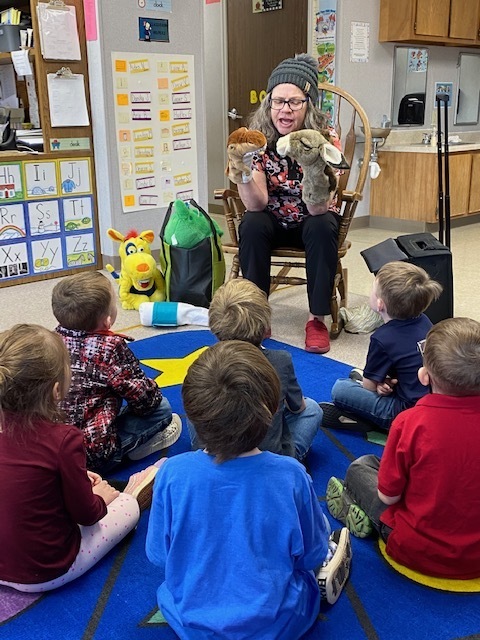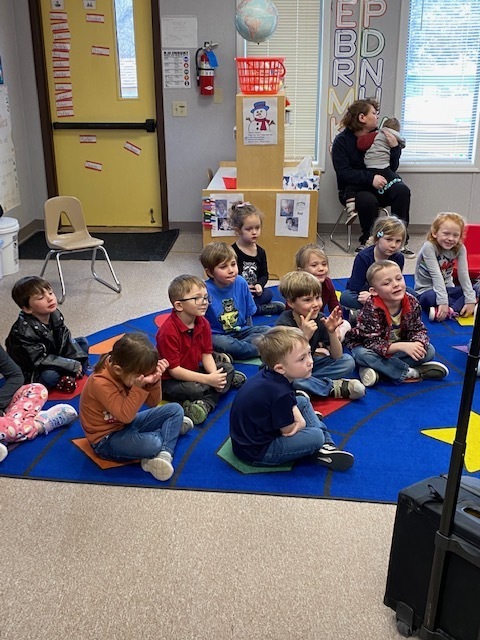 In Math, our fifth graders have wrapped up a lesson on adding and subtracting fractions with unlike denominators as well as the challenging concept of adding and subtracting mixed numbers. We have also been enjoying our multiplication facts games, where we compete in two teams and race to the board to answer a multiplication problem. Our goal is to make math fun and exciting to ensure we are prepared to tackle Middle School Math!

"I stay motivated in difficult situations," "I believe working hard leads to success" and "I believe that a smile helps everything" are just a few examples of "I" statements the 8th grade class constructed during their SEL time. We all had a really great conversation on what the "P" (Positive Attitude) in PRIDE really means.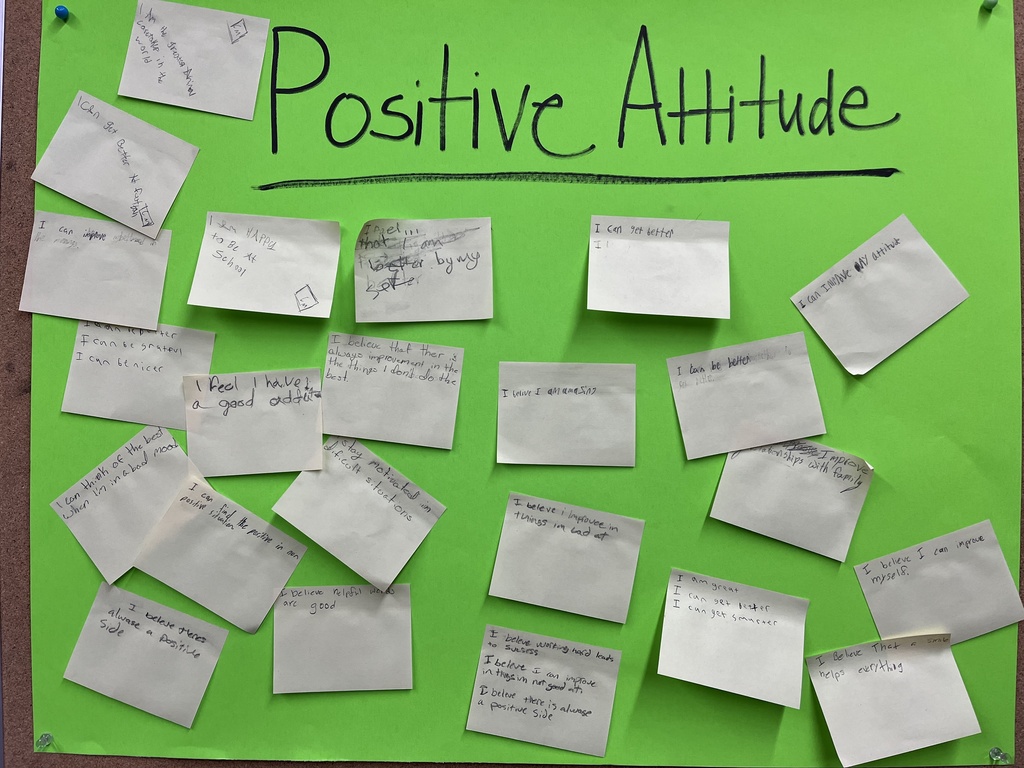 Middle schoolers are well on their way learning their new music! Today, they are divided into groups and assigned leaders that help keep them focused, lead rehearsal, and practice their parts. Woo-hoo for student leadership!

Mr. Tressler or Mr. T to Cotopaxi Early Learning Center came to the preschool to read a story to the children. The kids picked out, "There Was An Old Lady Who Swallowed Some Books" for him to read. After the story, the children asked if we could take Mr. T on a Bear Hunt. So we did!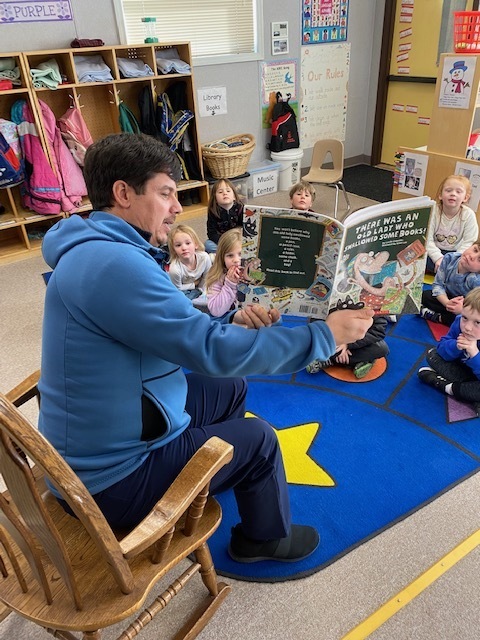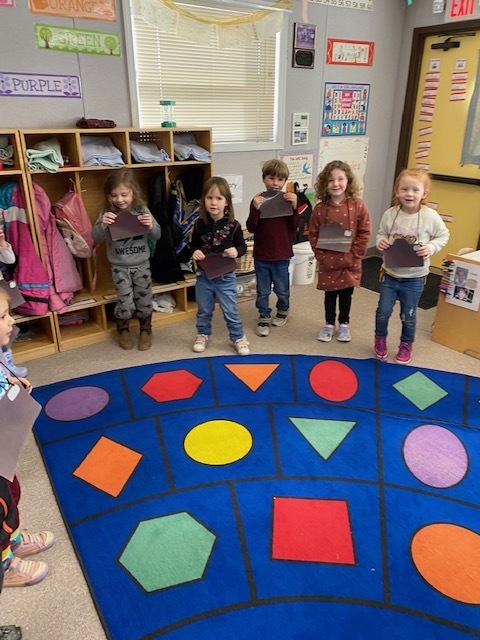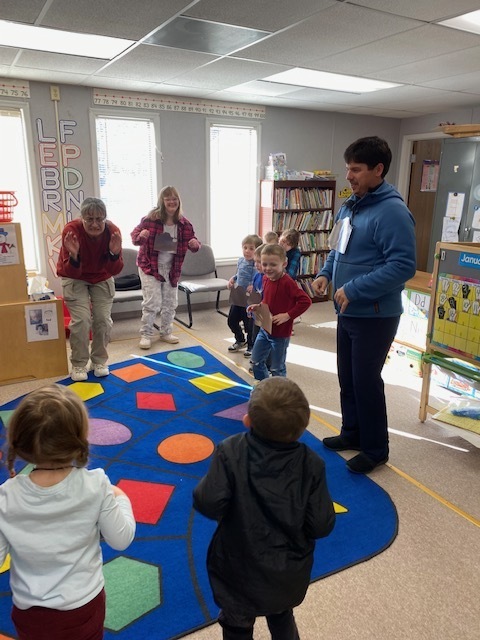 Our High School Winter Wonderland dance will be on January 28th from 8-11p.m. at the Coaldale Community Center! If students plan on bringing a date from another school, they must pick up a form from the front office and get approval.

Winterfest Spirit Days are this week, January 23rd -26! Let's celebrate! Monday- Pajama Day Tuesday- Jersey Day Wednesday-Dress Like a Lumberjack Day Thursday-Purple and Gold Day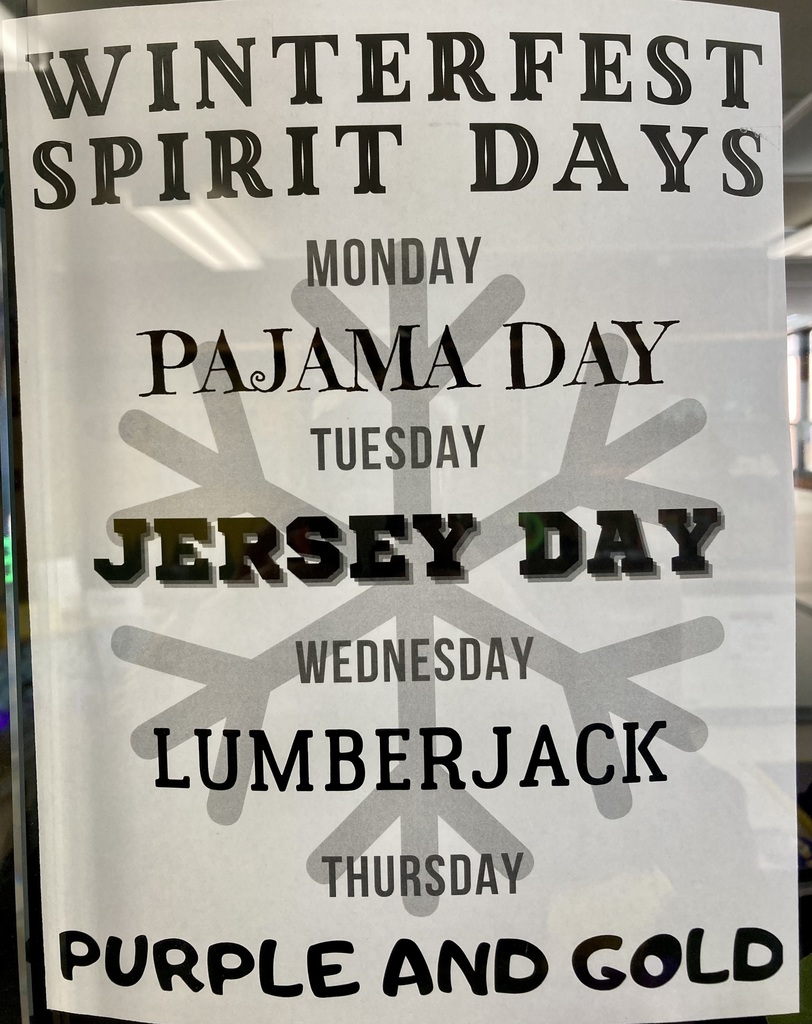 Cotopaxi School has been focusing on our positive attitude behavior! Our Civics class created "I statements" that are reflected in a positive attitude and posted these statements to a poster board. We have posted this board outside of Coach C's room for casual viewing! A great way to start the 2nd semester!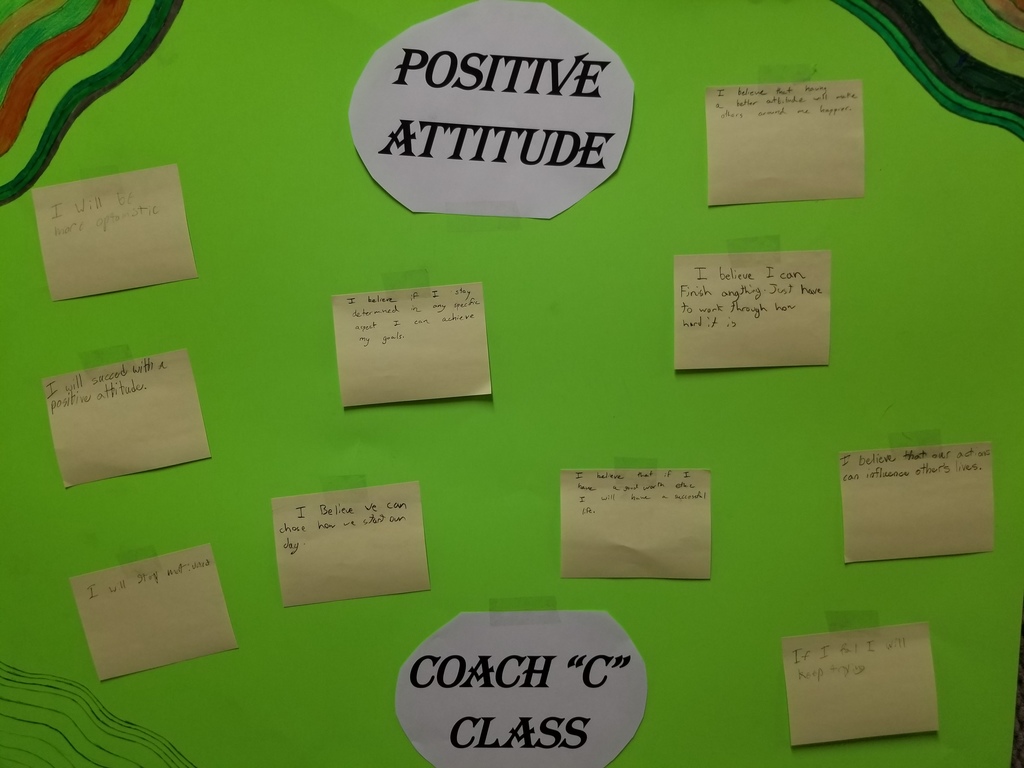 Monarch SnoRiders is back! Register online 1 wk prior to date - info on school website or contact Ms.Collins at
lcollins@cotopaxire3.org
. Bus leaves school at 7:30am - cost is $3 per individual to ride bus OR you can meet the group at Monarch. Check-in with group sales on mountain for tickets - meet at rentals if you did not ride bus. Ms. Collins is available to assist students and adults as needed. Lunch is on your own. Return to school approx. 5:30pm(unless otherwise discussed as a group)
https://www.cotopaxire3.org/page/monarch-snoriders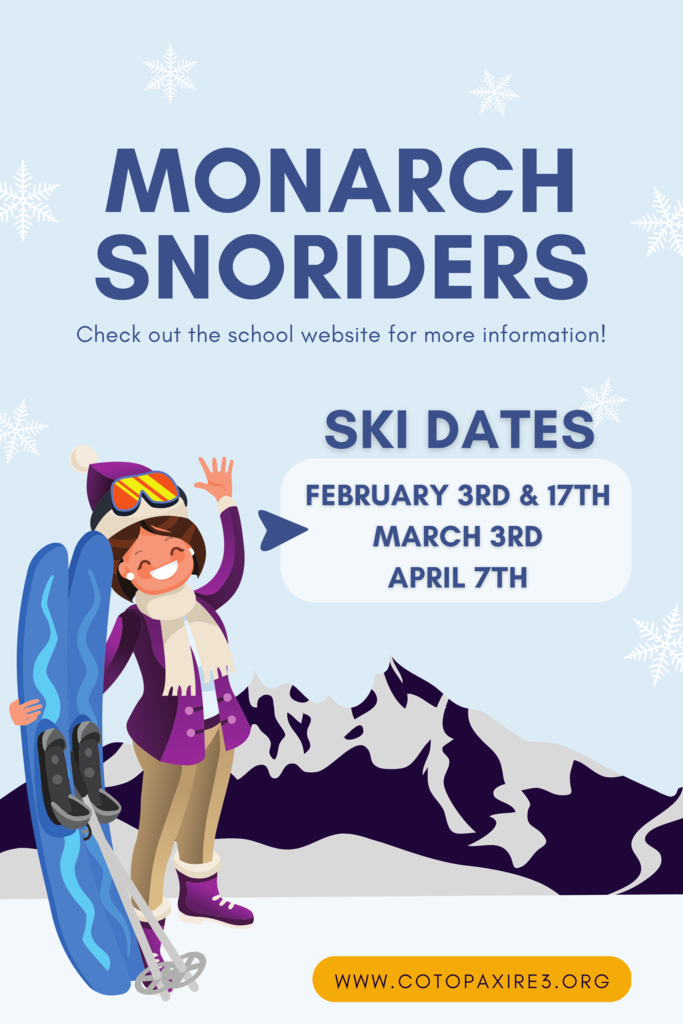 Middle school students in leadership class hung posters around the school, showing their appreciation for our teachers and staff!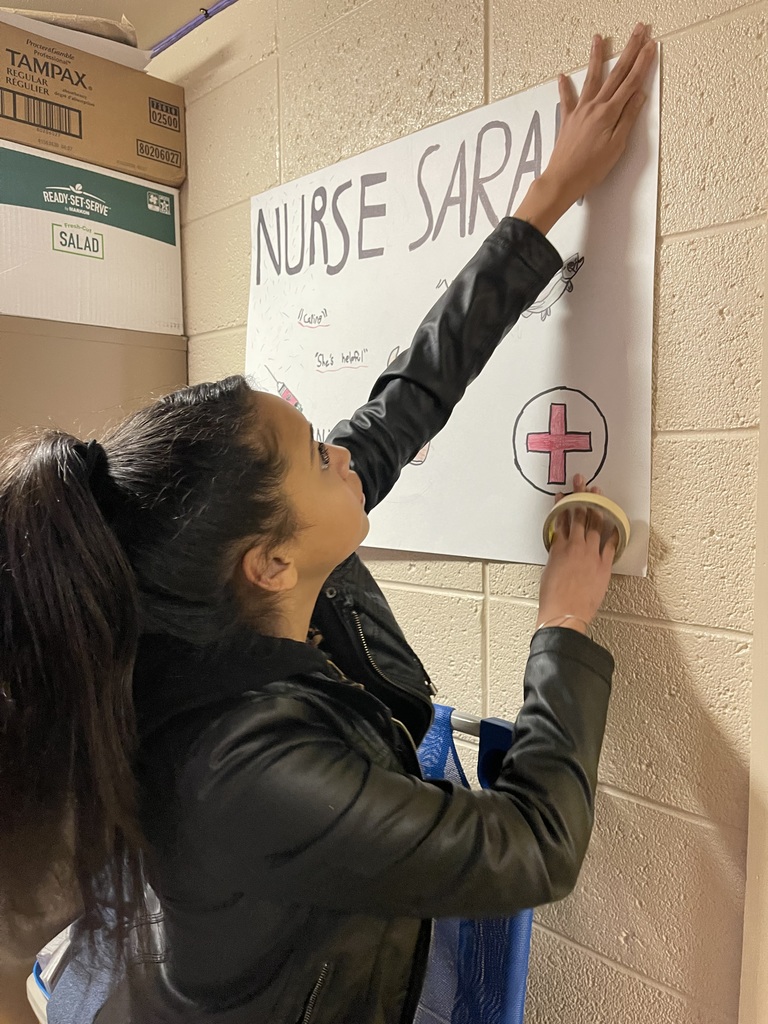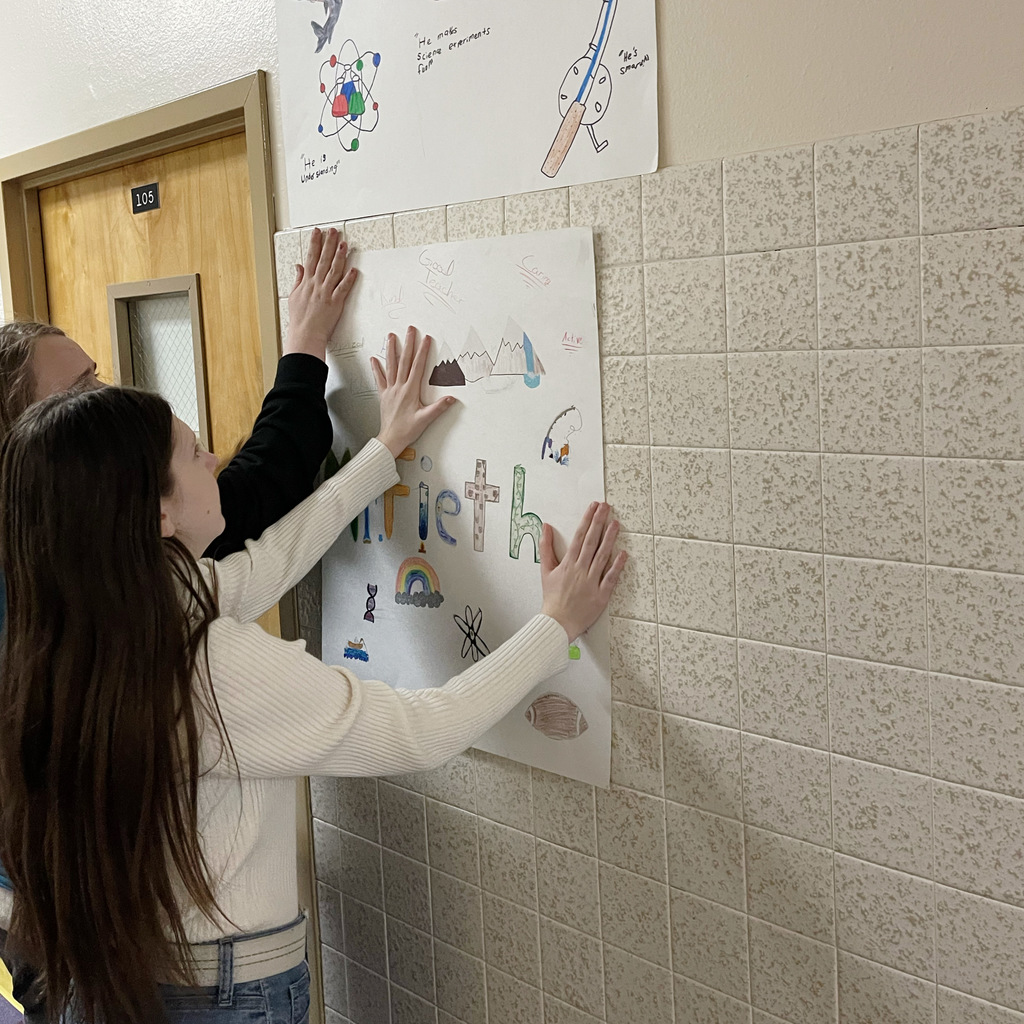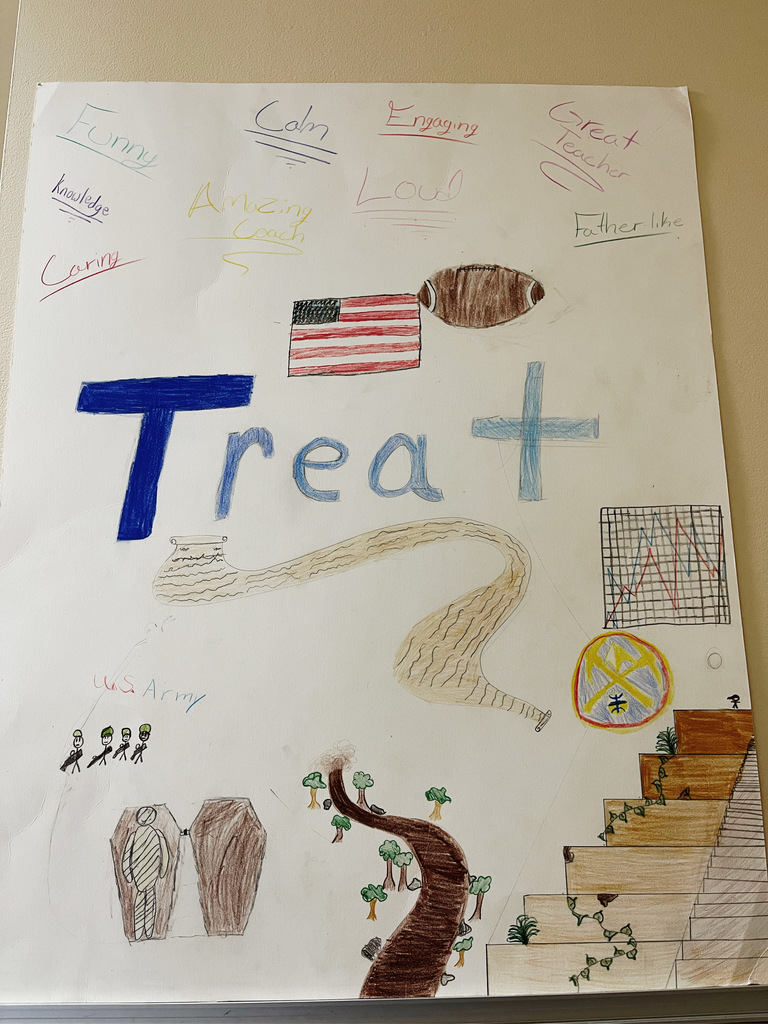 Sixth-graders completed their I can statement on positive attitude during the school's SEL time. The students worked on what they can do at home, school, and within their friendships that might change their outlook on the situation.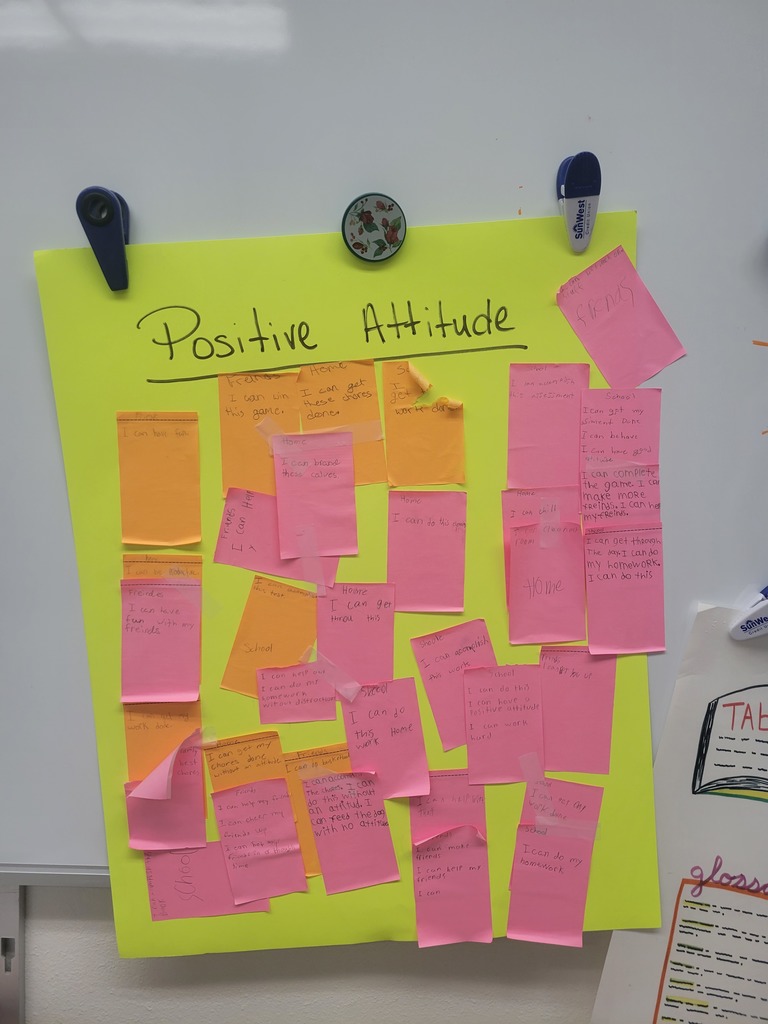 Due to unforeseen circumstances, the #3 Bus (Ms. Tammy/ Copper Gulch) all MORNING pick up times will be running 30-45 minutes late for all stops. If at all possible parents of students on these routes are requested to drop off their child at school this morning. We thank you for your understanding. If you have any questions, please contact the Transportation Department at 719-942-4142.

Hello Cotopaxi families! I am excited to announce that Chaffee County Public Health's Dental Clinic will be coming to Cotopaxi the week of January 23! They will be offering FREE dental screenings, cleanings, fluoride treatments and sealants. If you would like your student to receive this FREE service please go to the link provided and fill out and send back to the school nurse.
https://drive.google.com/file/d/1FoACBw-rnvv8tNNofRru4gAI46YtgE5A/view?usp=share_link

Cotopaxi School District has the following employment opportunities available: Full time Route Bus Driver Full time Custodian .5 Counselor/.5 Social/Emotional Special Education Teacher * Substitute Custodians Substitute Teachers ** Applications can be found here:
https://cotopaxire3.tedk12.com/hire/index.aspx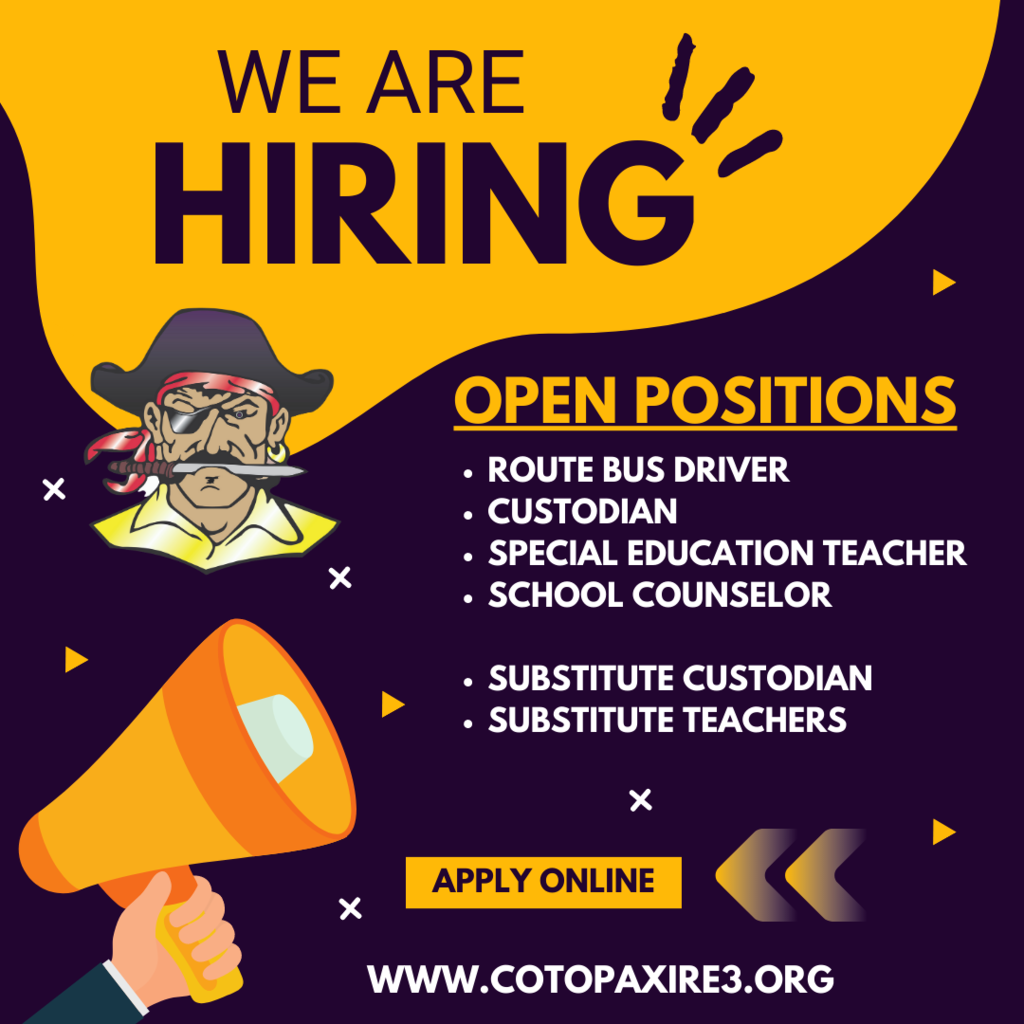 Happy Holidays to you and your loved ones. Stay warm and see you in the new year. Reminder that students return to school, January 10th, 2023.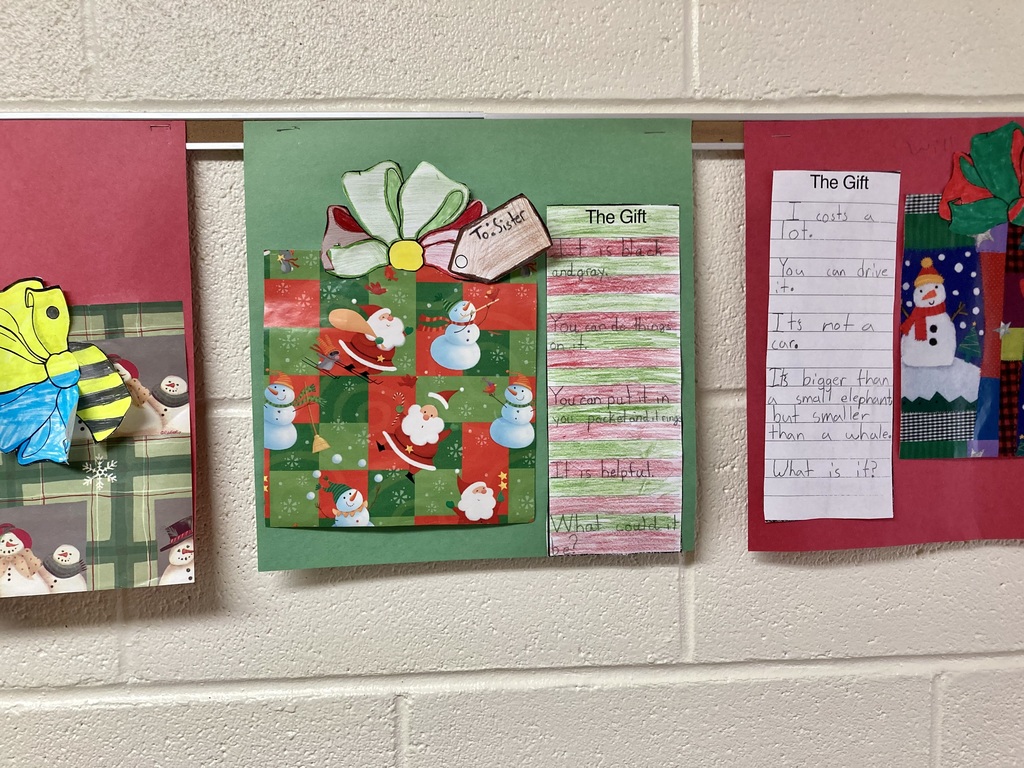 This week Kindergarten built the " Kindergarten Express on our door and in our hallway. Each child drew a self portrait so they could ride the train to the North Pole.-- Mrs. Coleman

8th Grade art students used clay to create ceramic coil Christmas trees.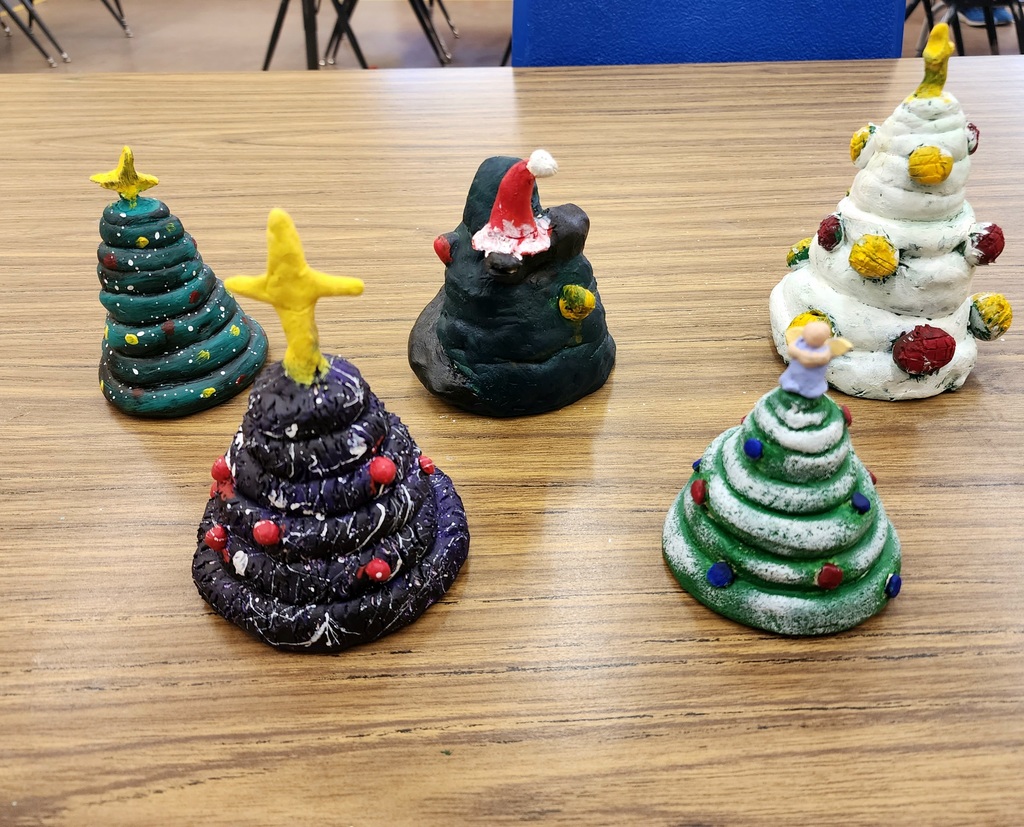 There is a lot going on in Industrial Arts in December! We have been busy creating Christmas gifts while simultaneously building dog houses! Middle school has created some really neat ornaments while high school has been very creative with their gifts.