The third grade has been hard at work exploring the Viking way of life in Language Arts. We traveled across the ocean, collected resources, made trades, and eventually made our own settlement in Scandinavia. We interacted with real historical figures like Leif Erikson and Erik the Red to learn more about how the Norse people lived.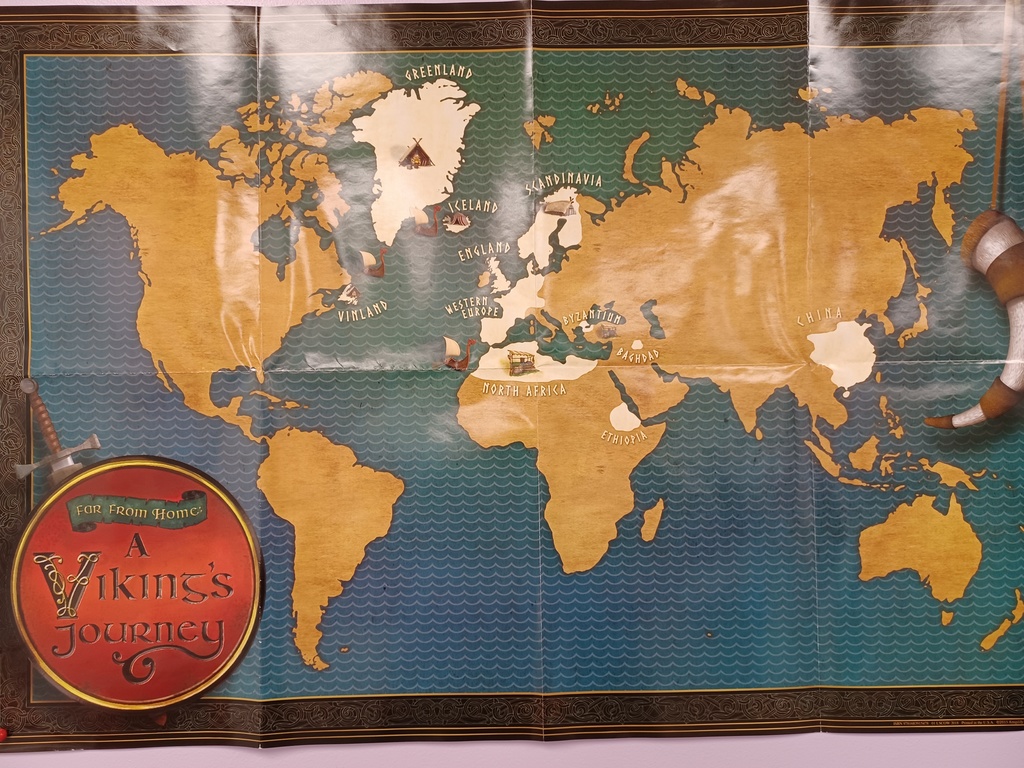 The Middle School Physical Education class has begun their baseball season! It has been great to get outside and breathe in the fresh air! There will be lots of hard work ahead! There has been lots of interest!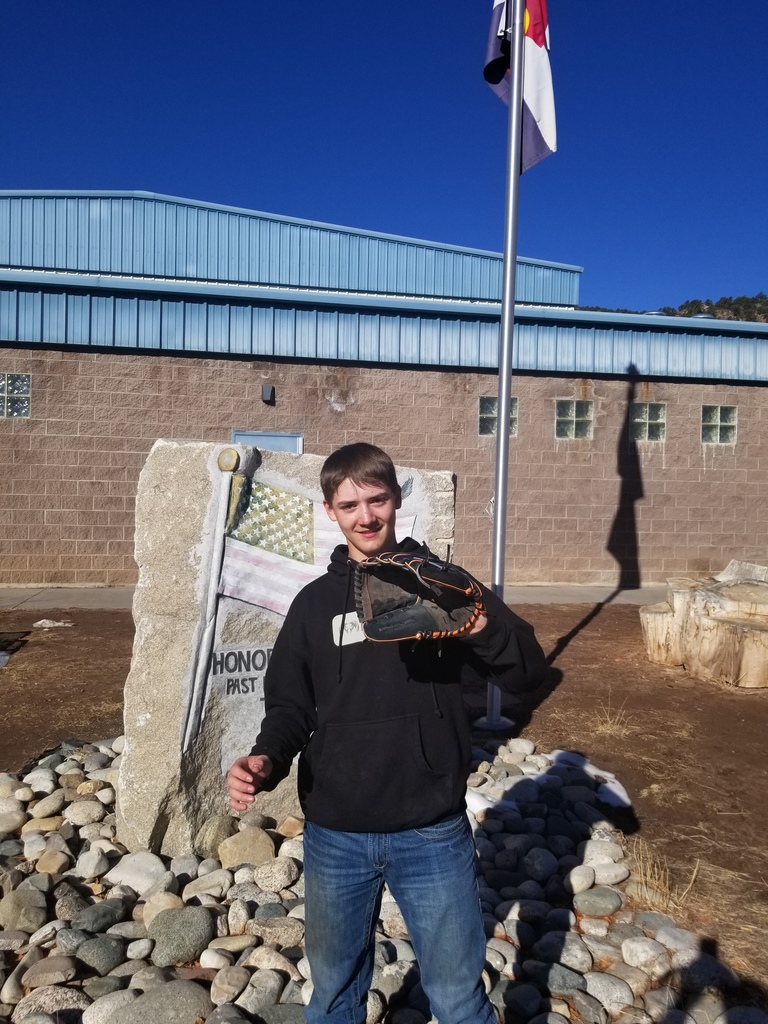 Middle and high school art students had work entered into the Fremont Center for the Arts Fremont County student show recently. Each school within the county is invited to enter work. The show runs March 4th-26th. The FCA is located at 505 Macon Ave. in Canon City.
DENTAL SCREENING REMINDER. Just a quick note to remind parents that Chaffee County Oral Health is coming to Cotopaxi next week and will provide free dental screening and fluoride varnish. This is a great opportunity to have your child's dental health monitored. This is an opt in program and requires parental consent. Consent forms were sent home for grades K-7th couple weeks ago. It is not too late to sign a consent and get it sent back to the school if you haven't had the opportunity to do so yet. Please see the consent form below. Feel free to contact Nurse Debbie at school with any questions. Thank you.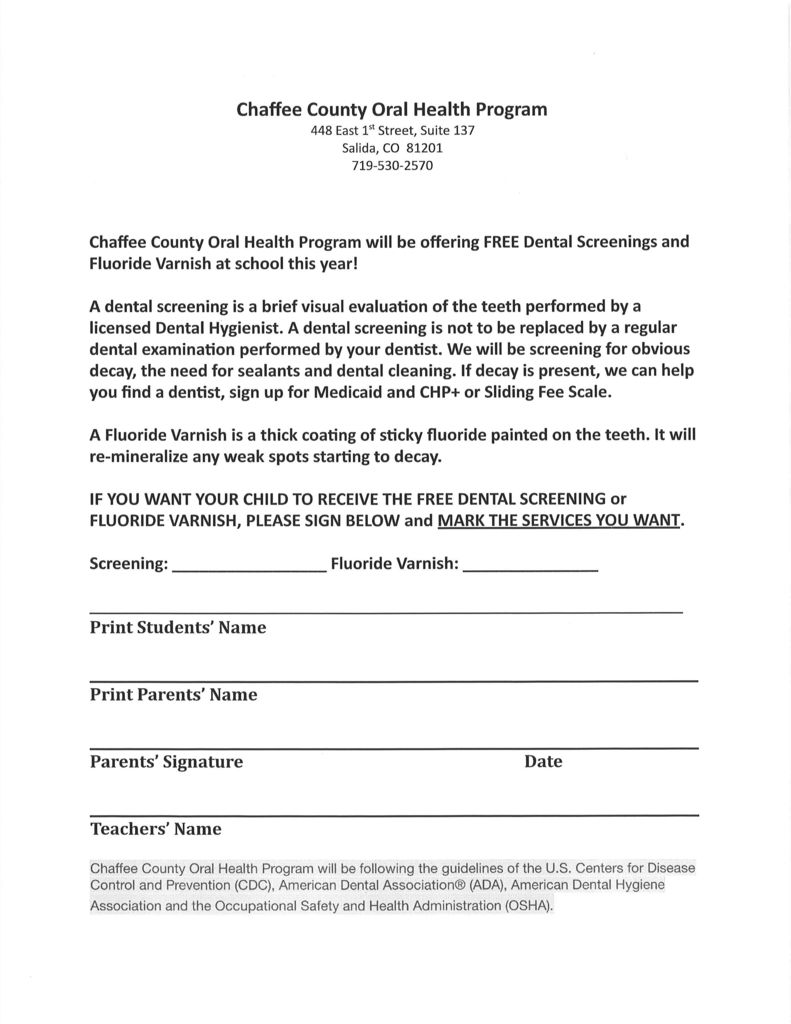 Last week we introduced new technology to enhance the interactive classroom experience for any learning environment. Lightspeed Classroom Management gives teachers real-time visibility of student activity and control on their chromebooks. Teachers can see student screens, close distracting tabs, and push URLs to all students to keep students focused on the content that is being taught.
Second grade has been hard at work! Groups of students continue to work together to show regrouping. Second graders will further their regrouping skills by subtracting three-digit numbers. The class also celebrated "Twos-day" on February 22, where they learned more about homophones (two, to, and too).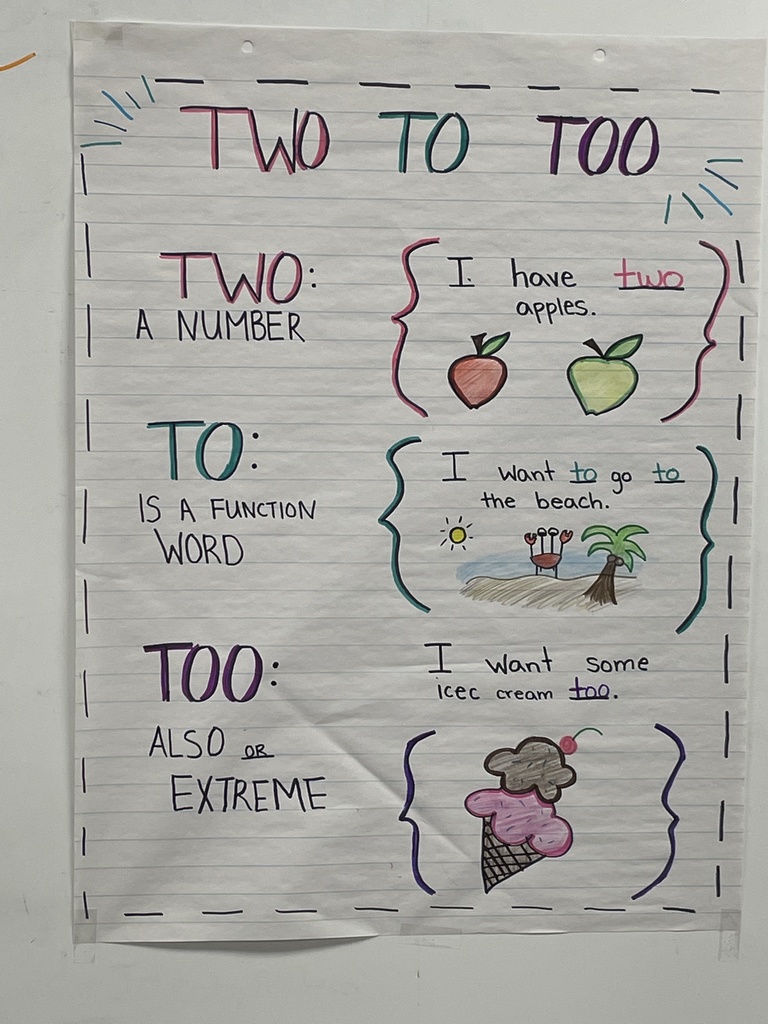 Elementary is celebrating the winter Olympics this week with bobsledding races.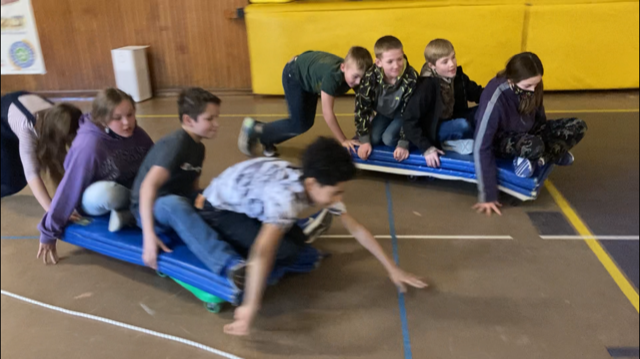 8th graders have been working on pieces from the Zelda video game series for their small ensemble works. Next, we will add some J.S Bach!
The 5th-grade class is becoming experts in fractions. Not only do we know how to multiply fractions, but we are masters in dividing fractions. We are learning to apply fractions to area models, story problems, and more! Every time we start a new math concept, the fifth-grade class amazes me because we find several strategies to solve each time. This way, we strengthen our flexibility and problem-solving skills!

WEATHER UPDATE: Due to weather and road conditions, all grades, PK-12, will once again be on remote learning for THURSDAY, FEBRUARY 24. Our teachers have prepared for a second day of remote learning in the event that situations dictated it. Please be safe and we will see your children on Monday.

Cotopaxi Early Learning Center is very excited and thankful to Mr. Calvin for our new bench at the preschool! The old one had seen better days and the children absolutely love the new one! The kids play hard on the playground and need a safe comfortable place to sit for a break! Thank you Mr. Calvin!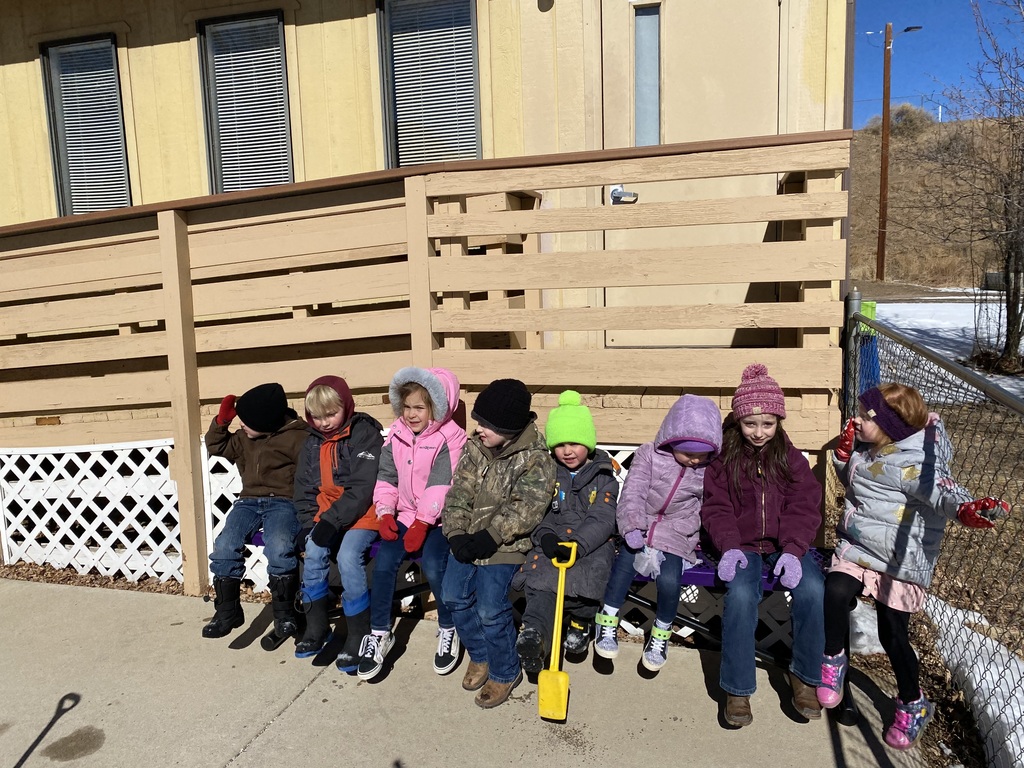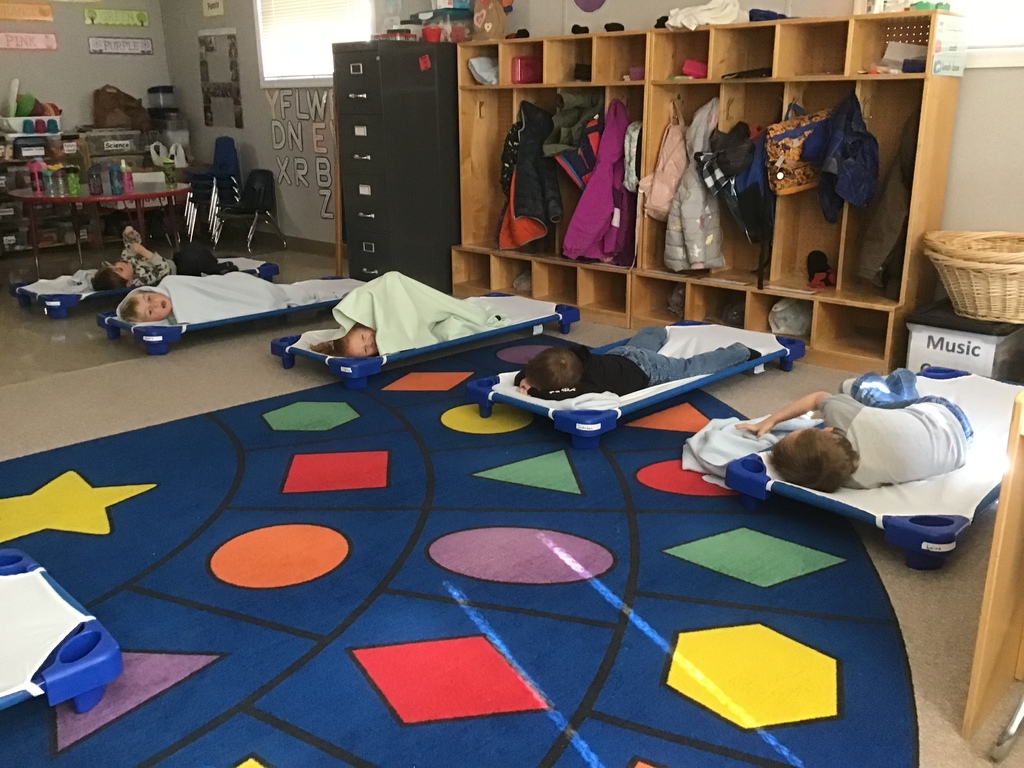 Middle School Leadership has started a Pen Pal Program with our 4th grade class. The middle school students delivered letters to each of our class members on Monday. During a portion of Language Arts time, the 4th graders learned to structure a letter and type it. We are excited to deliver them next week!! Thanks Mr. Treat for starting this with us!
Kindergarten has been learning shapes. We used popsicle sticks to make different shapes and then we used different shapes to make pictures or patterns.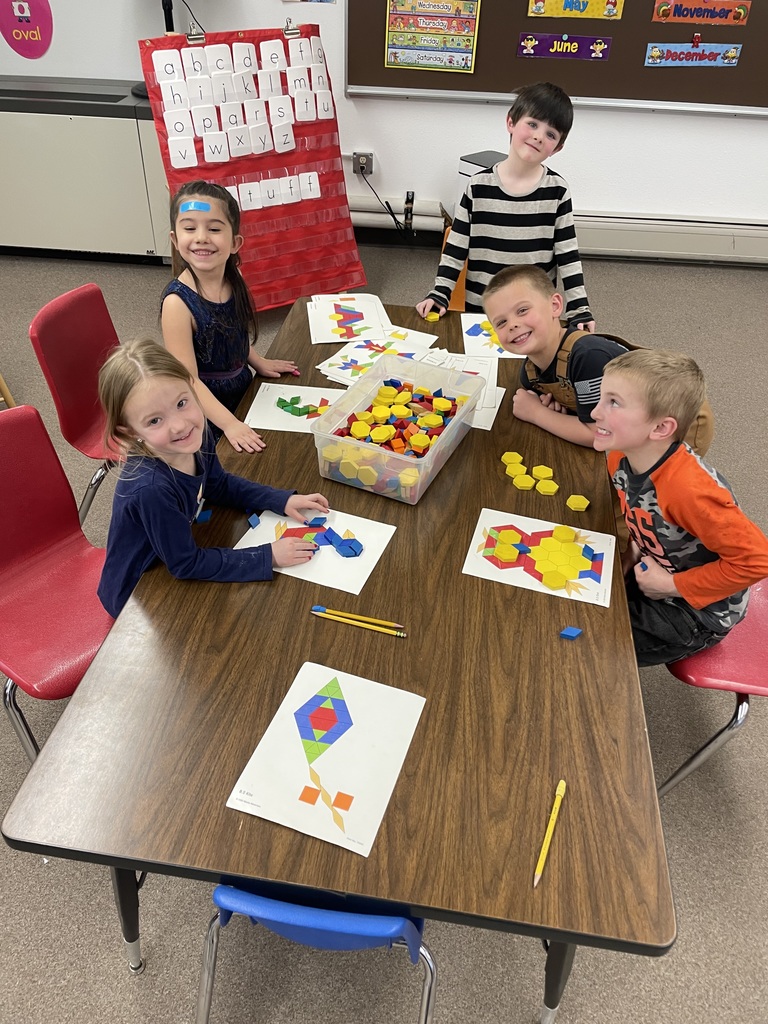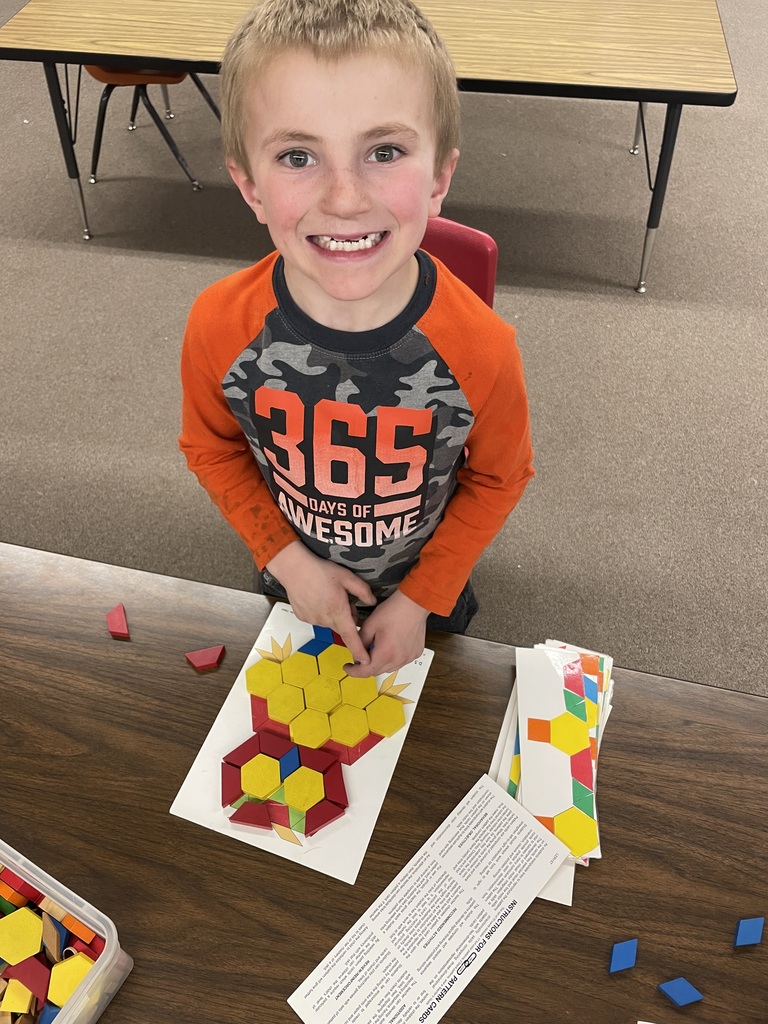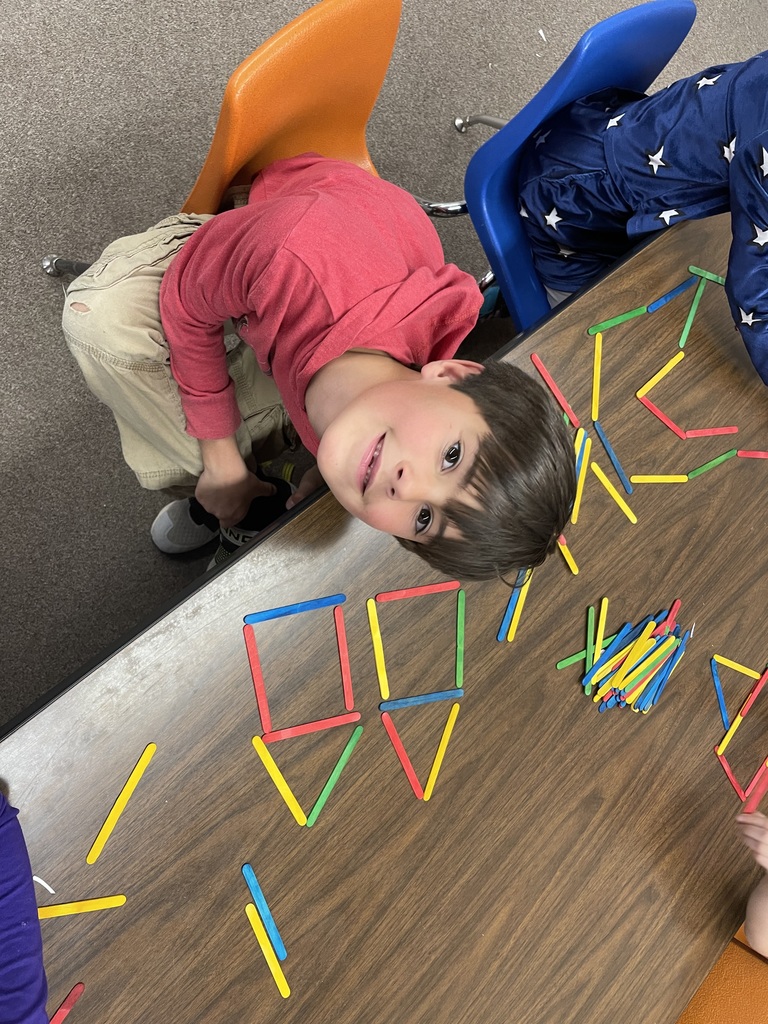 WEATHER UPDATE: Due to the forecasted snowfall and road conditions, all grades, PK-12 will be on remote learning tomorrow, WEDNESDAY, FEBRUARY 23. We will continue to monitor weather conditions and if needed will send additional updates to families regarding school on Thursday. School for today will end at the regularly scheduled time, and buses will run as scheduled to ensure students make it home safe. For additional details please see the news section of the website. Stay safe and warm Pirates!

High school English classes are in the midst of learning about rhetorical devices and rhetorical analysis writing. The seniors' focus piece is the satirical essay A Modest Proposal by Johnathan Swift. After reading the essay, students are now preparing to plan and write their own satire-focused essays. The juniors just finished an excerpt from Martin Luther King, Jr.'s Stride Toward Freedom, while the sophomores and freshmen are attentively analyzing King's I Have a Dream speech. Our goal in these three classes is to complete a rhetorical analysis essay which examines King's effective use of language.
We celebrated Valentine's Day on Monday with games, themed math lessons, delicious food, and of course, plenty of treats. Also, 4th and 5th grade had a quick write about who we are grateful for and why we appreciate them. Reading about who our students admire and love within our community melted my heart! I encourage everyone to share the love this month and tell someone how much you appreciate them! Happy Valentines Day!
In honor of Black History month, the middle school language arts class has researched an influential African American who has made a difference in society. Each grade was given a different time era. The students worked on research skills, peer editing, and credible sources. You can see their work throughout the hallways.

First grade students have been learning about tens and ones. We learned that a group of ten ones makes a ten or one ten. We will then use this to make groups of tens and count numbers up to 120. Our understanding of tens will help us to be able to add and subtract larger numbers
We have quite a few aspiring welders here at Cotopaxi. Students are training in basic structural welding techniques and terminology. I have seen exceptional improvement in quality and work ethic. Students not participating in welding exercises have been completing basic woodworking projects including; birdhouses, chessboards, pinewood derby cars and track, and basic carpentry needs for the school. We have plans to finish a "playboat" for the pre-school and do some work on the trail and disc golf course this spring.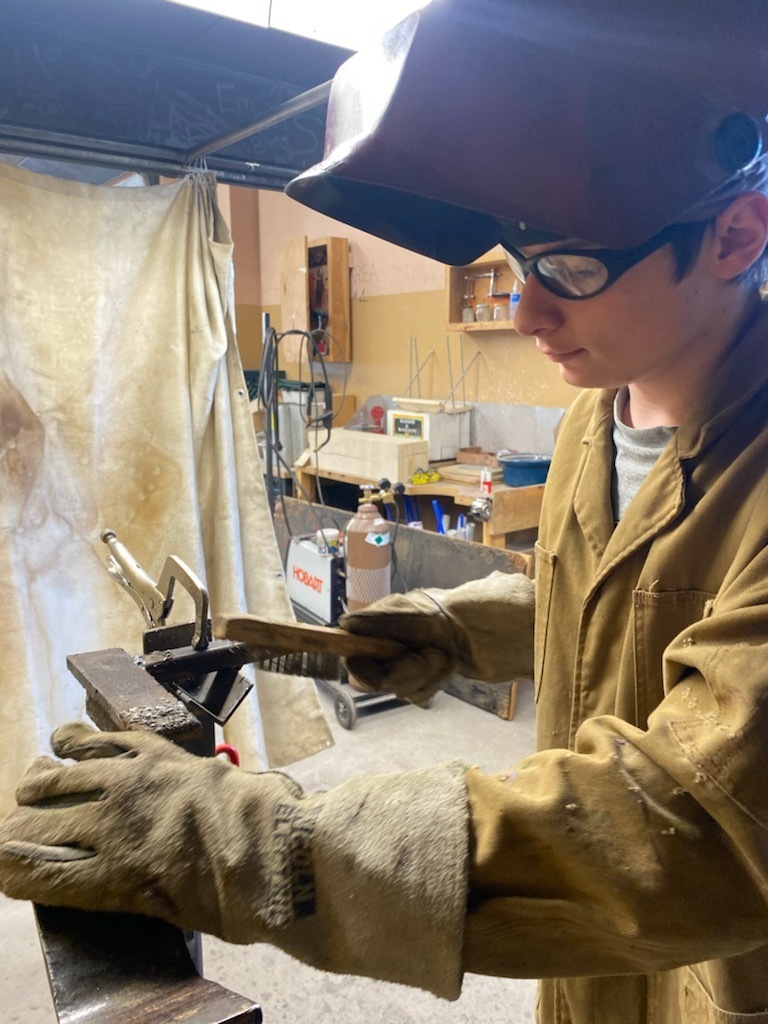 BOARD MEETING UPDATE: Please note, the board meetings originally announced and scheduled for this week have been postponed to next week. Once dates are confirmed additional details and meeting items will be posted.